As a Year 10 student at De La Salle College Caringbah in the mid 1980s, Carmelo Pesce was juggling three part-time jobs and had his mind firmly set on an apprenticeship as a shopfitter and carpenter.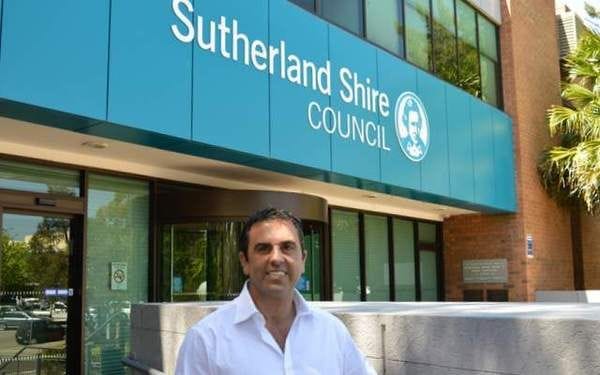 One of his part-time jobs involved cleaning the school science labs in the evenings, while another involved helping his father in his barber shop at Caringbah.
Now over 30 years later, Carmelo Pesce is managing to juggle the demands of running a national shopfitting business with the challenges of being Mayor of Sutherland Shire Council in southern Sydney.
A graduate of the class of 1984, Mayor Pesce attributes his strong self discipline and hard work ethic to the values that were instilled in him through his Lasallian education.
He returned to De La Salle College Caringbah recently to share some insights into his remarkable career path at a school assembly where he also presented some achievement awards to the students.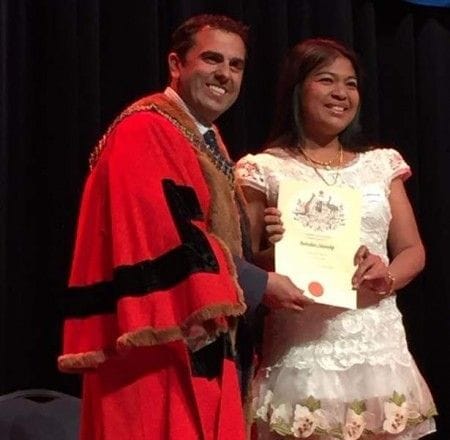 Councillor Pesce has risen through the ranks rapidly to become Mayor, less than four years after he was elected to the council, while continuing to manage businesses, employing around 130 people across Australia and New Zealand.
"I told the students that I am who I am because of the time I spent at the school and because of the strong values that were passed on to me by the De La Salle Brothers and some of the other teachers at the college", Councillor Pesce explains from his mayoral office in Sutherland.
"I particularly remember the strong influence the late Br Luke Beltran had on me, along with my Commerce Teacher who is still teaching at De La Salle College, Mr John Vassarotti, who put a lot of faith in me and reassured me that I would succeed in the business world after leaving school", he adds.
As the son of Italian migrants, Carmelo Pesce is a staunch believer in multiculturalism and was prepared to take a vocal stand against extremist groups who were planning a commemoration to mark the 10th anniversary of the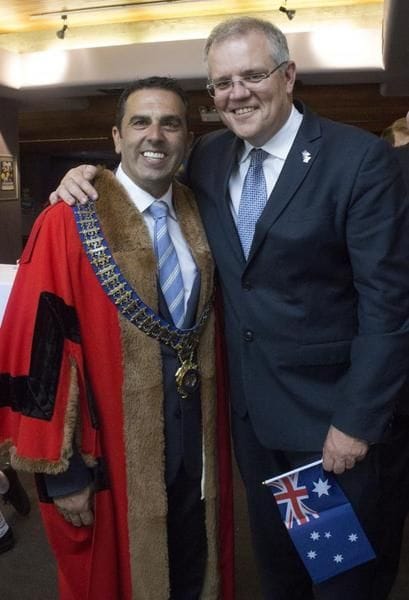 race riots in Cronulla last year.
"It was through my schooling at De La Salle College Caringbah, that I learned the importance of respecting each other, whatever colour your skin happens to be, whatever your religious beliefs are or your sexual orientation is", he explained.
"That has stayed with me all my life from my years at the school- that sense that we are all equal, regardless of what our cultural background is or whether we are rich or poor".
Councillor Pesce won't rule out an eventual shift into state or federal politics for the Liberal Party, but he says at this stage, he is firmly committed to serving the local community- an area he has lived in all his life.
He has some firm advice for today's generation of Lasallian students who may be considering a career in politics or in small business.
"Success never comes overnight and you've got to be prepared to work very hard in an area where you may not see the rewards for some time", he explains.
"In politics, you need to be very patient and prepared to take criticism because ultimately once you take on a leadership role, you are the person people seek out when they need their concerns addressed".
"In that sense, whether you're running a small business or leading a local council, you need to be prepared to put in lots of hard work, well beyond what might be expected in a 9-5 job".