As Principal Chaplain for the Royal Australian Navy, Monsignor Stuart Hall has offered comfort and support to thousands of defence personnel, caught up in some of the most dangerous conflict zones around the globe for over two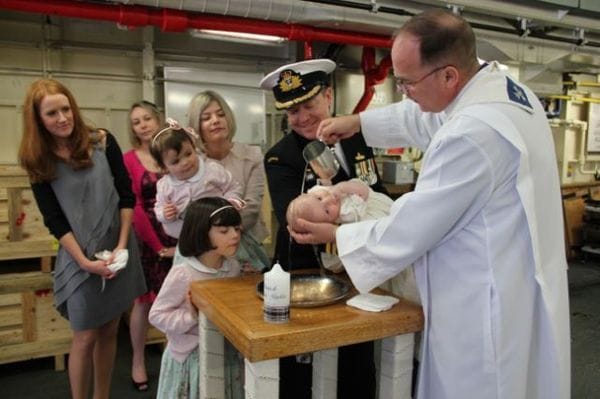 decades.
He has also played a pivotal role in pastoral ministry for Australian defence families, offering the sacraments of baptism and marriage to countless navy officers.
An Old Boy of De La Salle College Malvern, Monsignor Stuart's service has been recognised through distinguished medals for service in Afghanistan, Kuwait and East Timor.
Monsignor Stuart still regards himself as a proud Lasallian, decades after he graduated from De La Salle College in 1980.
"The school had a profound influence on me and particularly some of the De La Salle Brothers who taught me at that time, especially my Religious Education Teacher, Br Damian Harvey and Br Urban Murray", he explained from his current office at Defence Headquarters in Canberra.
"I also stayed in contact with our College Chaplain, Fr Les Troy, who was a great mentor to me as well".
Monsignor Stuart believes his positive experiences at De La Salle College Malvern and the strong Catholic upbringing that was nurtured in him at home helped shape his decision to enter Corpus Christi Seminary in 1981.
He was ordained six years later and initially worked across a number of Melbourne parishes, alongside work as a school and hospital chaplain.
In 1991, Monsignor Stuart began his pastoral ministry with the Australian Navy and eight years later, he faced one of his greatest ever challenges in being posted to East Timor as the country struggled towards independence from Indonesia.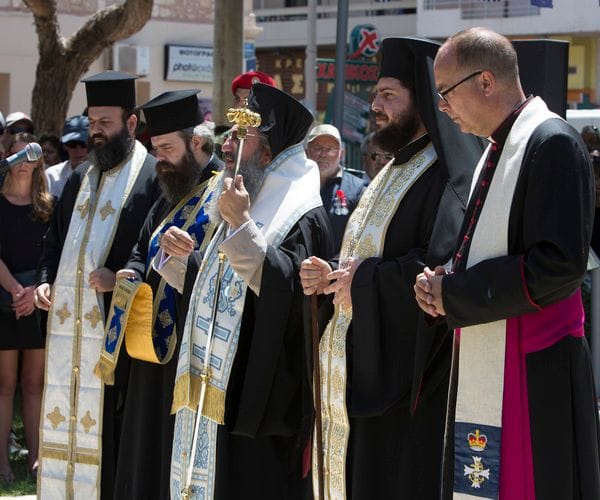 "There were new churches and schools being set up around that time and we started running English classes on a Saturday morning for the local people", he explained.
"But we had to work hard to win over the trust of the communities because they had experienced such brutal treatment in the past at the hands of the Indonesian military and were scared when meeting anyone new in a uniform".
Monsignor Stuart is also a qualified counsellor who specialises in addictions and as a Hospital Chaplain, he worked in a number of emergency wards in Melbourne, prior to entering the Australian Navy.
Over recent years, he has been able to draw great personal satisfaction from offering comfort to those left traumatised from military conflicts in the Middle East.
"Many people in this situation may have no current contact with the Catholic Church, but after offering them that pastoral support, they may come back five or ten years later and tell me what a difference it made in their lives and that is a really rewarding part of the work", he added.
Monsignor Stuart will be returning to parish life next February when he takes up a new appointment as Parish Priest of St Mary Immaculate Church in East Malvern.
The move will lead him back into the same neighbourhood of his old school and into one of his great interests- relationship pastoral ministry.
Monsignor Stuart has been involved in Engaged Encounter Sydney, a pre marriage relationship program for couples for over a decade.
He said the program has provided a welcome experience of mainstream, civilian life for him away from the challenges of a Navy Chaplain.