Proud Lasallian Alumni from schools around Australia have gathered at Parliament House in Canberra for an annual reunion on 10 November hosted by Federal Labor MP Mr Chris Hayes.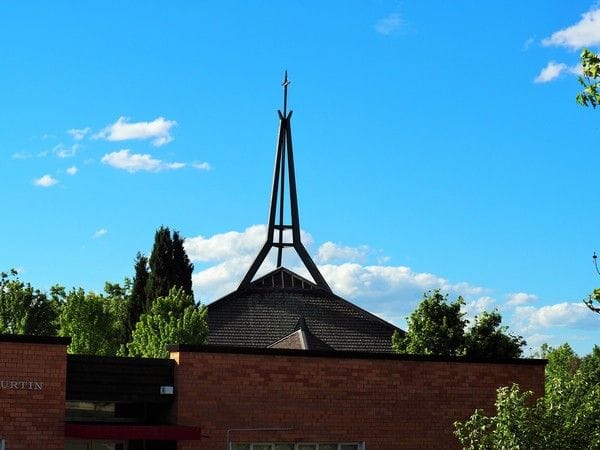 The reunion is a decades-old tradition in Canberra and has helped foster a great sense of community amongst students who attended Lasallian schools and now live or work in the nation's capital.
Some of the funds raised through the annual event are directed towards assisting the Lasallian Foundation and supporting its aid programs across the Asia-Pacific region.
Mr Hayes, himself an Old Boy of De La Salle College Revesby, welcomed around 30 guests to this year's dinner, held in the Members and Guests Dining Room of Parliament House.
The reunion brought together graduates from a cross section of schools including De La Salle College Malvern, Oakhill College, De La Salle College Revesby, the former De La Salle College Coogee and De La Salle College Marrickville, now known as Casimir College.
The De La Salle Brothers were represented at the dinner by District Archivist, Br Bill Shaw, himself a graduate of Oakhill College.
Prior to the dinner, the alumni united for a Mass held at Holy Trinity Catholic Church in Curtin which was celebrated by the Parish Priest of St Matthew's Parish in Canberra, Fr Michael Mullen.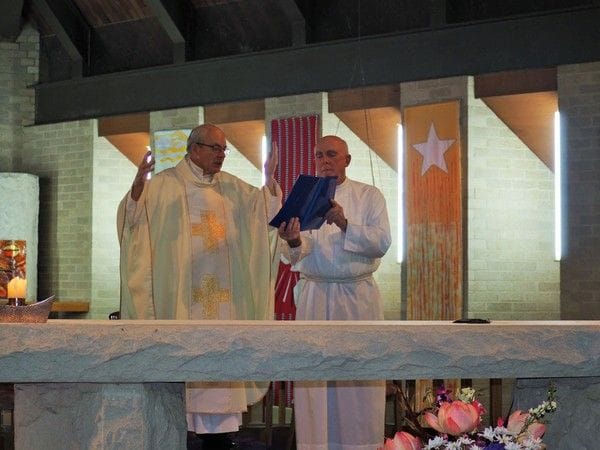 Proud Old Boy of De La Salle College Malvern and De La Salle Canberra Alumni Committee member, John Hogan assisted Fr Michael as an Acolyte at the Mass.
In his homily, Fr Michael reflected upon the rich and enduring legacy left by St John Baptist de la Salle which continues to inspire generations of teachers and students around the world today.
"St John Baptist de la Salle is an inspiration to us all through the way he used his gift of faith in the service of others", Fr Michael told the congregation.
"He was centuries ahead of his time and left reforms that continue to shape teaching and learning to this day, whether that be the system of teacher training, teaching children in classes rather than individually and in the language of their home country", he added.
"And we therefore need to constantly remind others that St John Baptist de la Salle is the Patron Saint of all Teachers, not simply those working in Lasallian schools".
As the only current Federal MP who attended a Lasallian school, Mr Chris Hayes said he is particularly proud to be an alumni and he believes his schooling definitely helped shape his career path into politics.
"There was a particularly strong emphasis upon social justice and community service at De La Salle College Revesby which was very much nurtured through the leadership of the De La Salle Brothers", Mr Hayes explained.
"Brother Peter Smyth and Br Maurice Salmon, for example, had a particularly positive influence on me during my time at the school because they were men with very strong faith convictions and strong views on social justice, firmly linked to community service".
"It was this commitment to social justice, combined with the emphasis upon debating and public speaking at the school that definitely helped lead me into a political career".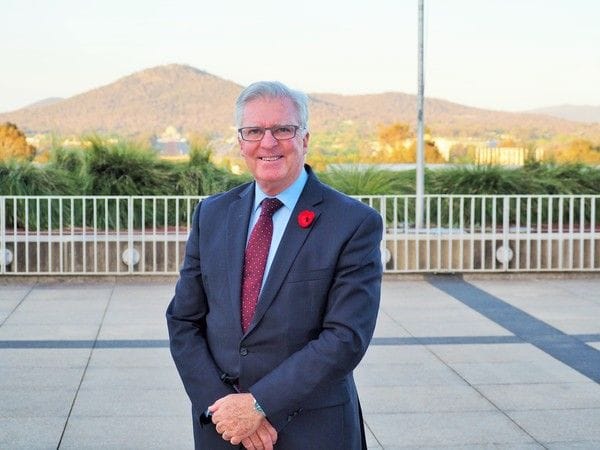 After graduating from De La Salle College Revesby, Mr Hayes made a significant contribution through the trade union movement and is a former Assistant National Secretary of the Australian Workers Union.
He has held two western Sydney seats- Werriwa and his current seat of Fowler, over a period stretching back over ten years.
Mr Hayes said he is part of a long tradition of Federal MPs and Senators, educated through Lasallian schools, including former Prime Minister Paul Keating (Bankstown), Former Government Minister Michael Lee and Senators Michael Forshaw and Stephen Hutchins (Cronulla) and fellow MP Daryl Melham (Revesby).
Another proud alumni at the Canberra dinner, Mr Michael Cogan graduated from De La Salle College Malvern in the late 1950s and has attended eight Lasallian reunions since moving to Canberra in the 1960s to study at the Australian National University.
Mr Cogan's 30 year career with the Department of Foreign Affairs led him to work in the United States, Indonesia, South Korea and Samoa.
He said he always looks forward to the annual Canberra reunion which has helped to foster a great sense of solidarity amongst Lasallian Alumni in the city over many decades.