Members of the Lasallian Mission Services team have facilitated a memorable Spirituality Day for members of staff at De La Salle College Caringbah centered upon the Year of Mercy.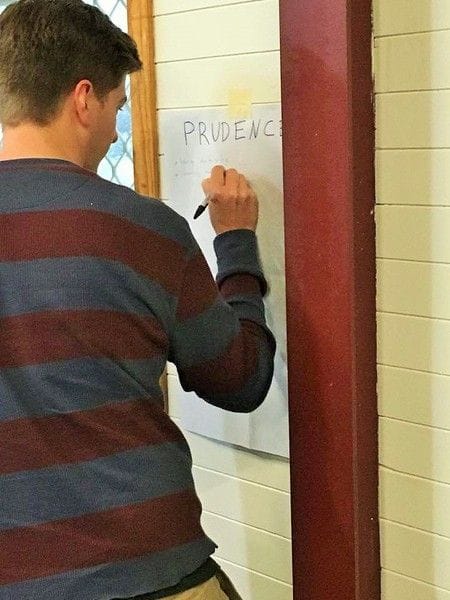 Director of Formation, Br John Cantwell and Assistant Director of Formation (Young Lasallians), Ms Amanda Proulx helped guide the staff through a series of group and individual reflections, drawing upon scriptural readings and writings from Pope Francis and our Founder, St John Baptist de la Salle.
Through drawing upon key Lasallian documents including the Conduct of the Christian Schools and the Twelve Virtues of a Good Teacher, the De La Salle Caringbah staff were able to reflect upon how these core writings help to shape their day to day work and how they have witnessed mercy in their roles as modern teachers.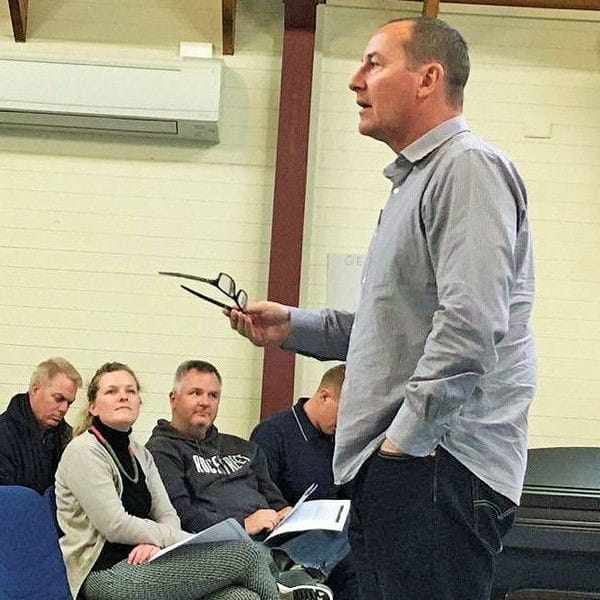 Time was also set aside to discuss and reflect upon specific programs in place at De La Salle College Caringbah focused on the theme of mercy, particularly the highly successful Restorative Justice program.
The school was among the first to pioneer the program in Sydney in 2003 and it draws significantly upon the Lasallian tradition of emphasising correction over punishment and on individual students fostering respectful relationships with their peers and teachers.
De La Salle College Caringbah Principal Mr Christopher Agnew led the members of staff through a group discussion around the Restorative Justice Program, before Br John Cantwell then drew upon the writings of St La Salle to help demonstrate how it ties in closely with the Lasallian charism.
The Staff Spirituality Day was enhanced through the involvement of De La Salle Caringbah alumni and Lasallian Youth Minister Jake Wedesweiler who was also able to speak about how his values had been shaped through his education at the college.