Welfare workers and employment services staff from the Lasallian agency yourtown have undergone an extensive induction program, led by two experienced De La Salle Brothers, David Zande and Tim Peter.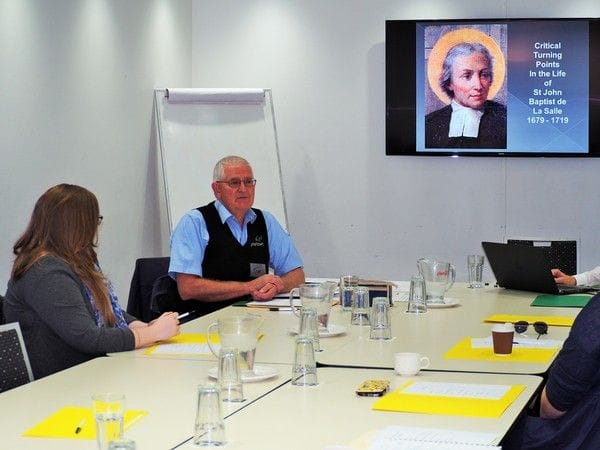 All 600 staff members across yourtown's agencies undergo Lasallian formation as part of their induction when they join the organisation.
Br David and Br Tim led a morning program for new staff members at St Mary's Leagues Club in Sydney, close to the workplaces of many of the participants in the city's outer western suburbs.
The two Brothers recently marked their Golden Jubilees with the order and were able to draw upon their five decades of experience across schools and welfare agencies to pass on the significance of the Lasallian charism and how it lives on through the mission and vision statement of yourtown today.
"Just as De La Salle reached out to the disadvantaged in setting up schools for them in France in the 17th century, we are still reaching out to the disadvantaged today through our yourtown services, whether that's through helping a single parent escape abuse or a young person to find work", explained Br Tim Peter to the group.
The participants came from the San Miguel Centre for homeless families in Richmond and yourtown employment services and enterprise programs in Mount Druitt, Blacktown and Saint Marys.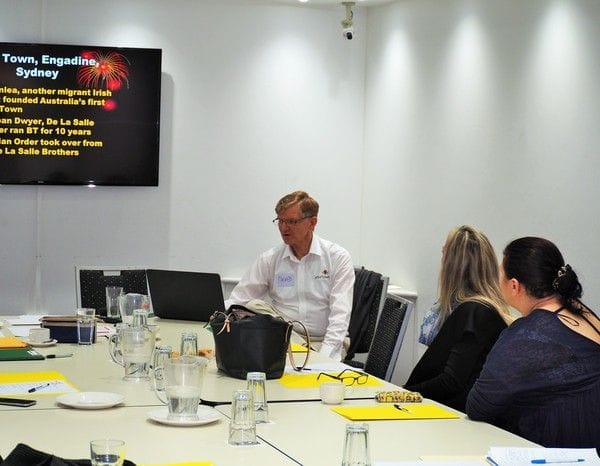 Through the induction program, Br David and Br Tim provided valuable insights into the life of St John Baptist de la Salle and linked his early work setting up the St Yon Centre for troubled youth to the contemporary work of yourtown.
They explained the rich heritage of yourtown which can trace its modern history back to 1917 when Fr Edward Flanagan established what was then known as BoysTown for orphaned boys in Nebraska in the United States.
They then turned their attention more towards the organisation's long Australian history and its highly successful Kids Helpline program which recently marked its 25th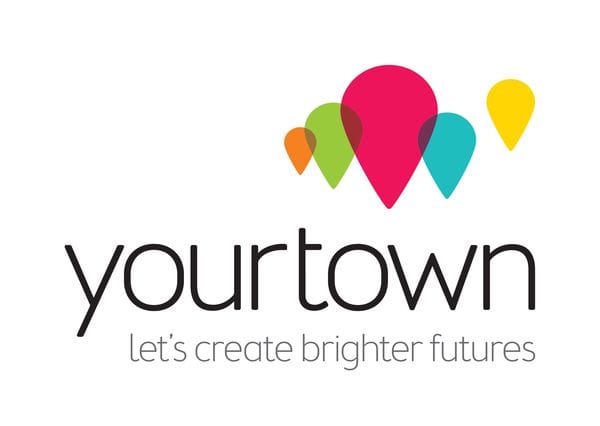 birthday.
Br David and Br Tim concluded with a session which looked at how yourtown's current values are directly drawn from its Lasallian heritage, including the importance of "being a brother and sister to all" and a commitment to "faith and zeal" in their staff member's work.
"The staff really enjoy learning more about the history and the Lasallian heritage of the organisation and as Brothers, we are very much the contemporary face of John Baptist de la Salle at yourtown", Br David Zande explained.
One of the participants in the program, Thomas Reid, joined yourtown's employment services team in Blacktown around a year ago.
"The program really helped me to gain a greater appreciation of our Lasallian background and how it shapes what we do", he said.
"Just as De La Salle set out to make a difference in the lives of the young people he taught, so we too can draw upon his inspiration in helping equip the youth of today with the skills they need to find a secure job and a decent standard of living".