Posted by Michael Kenny on 16 February 2016
The annual Lasallian Leaders Gathering in Victoria has been an outstanding success, helping to strengthen the common bond uniting schools and Lasallian works across Australia, New Zealand, Pakistan and Papua New Guinea.
Over 50 delegates attended the event at the Grange Cleveland Winery, north of Melbourne, including representatives from BoysTown and the Lasallian Foundation.
The conference was enriched by the contribution made by Principals from Pakistan, Papua New Guinea and New Zealand.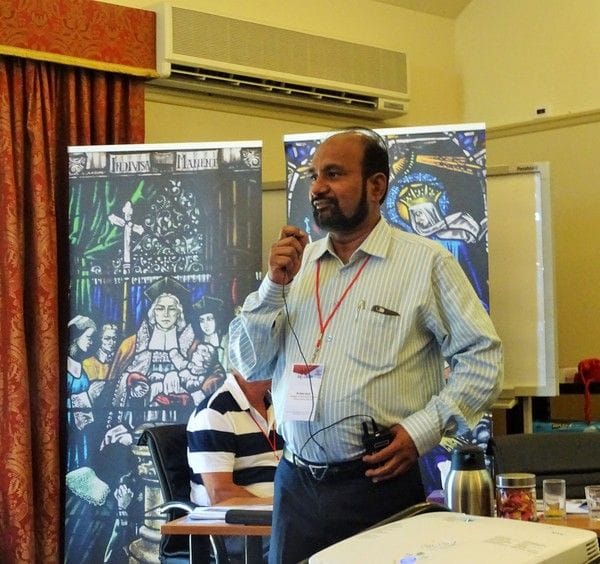 In his sector report, Br Zafar Daud, the Principal of La Salle Higher Secondary School in Multan revealed some great insights into Lasallian education in Pakistan, in a country where only one percent of the population is Christian.
Br Zafar revealed how Lasallian schools are educating thousands of Muslim and Christian students in the country and through that work, they are playing a significant role in promoting interfaith harmony in the country.
"Muslim parents are in some cases choosing to send their children to our schools because of the values we instil in our students, based around the teachings of our Founder, St John Baptist De La Salle", Br Zafar explained.
The Lasallian schools in Pakistan are also at the forefront of promoting girls education, providing growing numbers of young women with the opportunity to pursue a tertiary education.
Br Zafar explained how the schools are facing some security challenges though as Pakistan confronts threats from militant groups in a number of neighbouring countries, including Afghanistan.
Indian-born De La Salle Brother, Antony Swamy and Jubilee Catholic Secondary School Principal, Bernadette Ove delivered a memorable report on Lasallian education in Papua New Guinea.
Br Antony spoke about the inspiring work being undertaken in teacher education in PNG through two long-standing Lasallian institutions in the country- the Sacred Heart and Holy Trinity Teachers Colleges.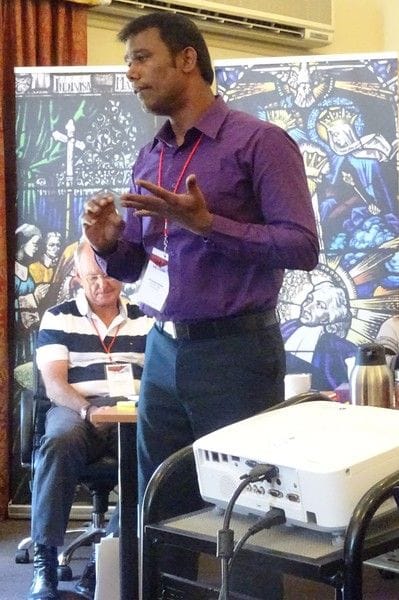 "Through these colleges, we are helping to transform the lives of future generations by giving PNG teachers the skills to work in primary schools in some of the most remote parts of the country", he explained.
Br Antony also shared some insights into the day to day challenges faced by teachers in PNG, including poor salaries, large class sizes and low levels of funding from the PNG Government.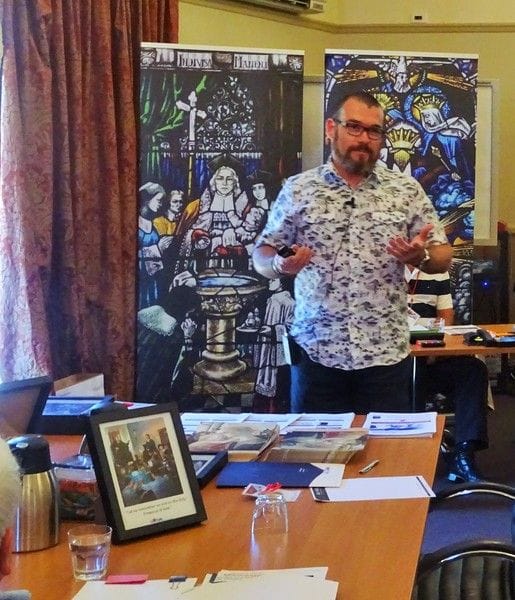 From New Zealand, the Lasallian facilitator at De La Salle College in Mangere East, Kane Raukura shared a great case study with the delegates on a recent immersion program that senior students undertook in Hong Kong and the Philippines.
Over the recent summer holidays, 17 senior students spent time at La Salle College Hong Kong, where New Zealand-born Principal Br Steve Hogan leads a highly academic school which produces countless graduates bound for prestigious universities in Britain and the United States.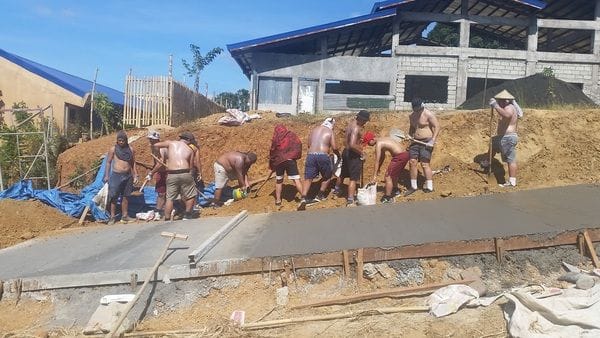 The Mangere students experienced a school in a very different cultural context to their own and gained a deeper appreciation of daily life in an Asian country.
From there, the students travelled to the Philippines where they saw first hand, young children living in poor slum areas and spent three days building a concrete road through a project funded by an organisation called Couples for Christ.
As part of their Lasallian outreach to the marginalised, the students also spent some time at the Bilibid Prison, where they were able to meet with individual prisoners who shared their personal stories with them.
Kane says the trip was a life-changing experience for the students, many of whom had never left Auckland and he believes it will help many of the recent graduates to stay connected with the Lasallian family over future years.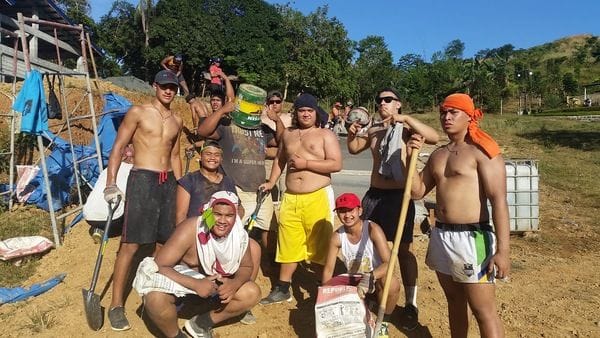 Veteran New Zealand De La Salle Brother and long-time Chief Executive Officer of the Catholic Education Office,Br Sir Pat Lynch also gave a memorable address on the challenges schools face in responding to the direct needs of parents.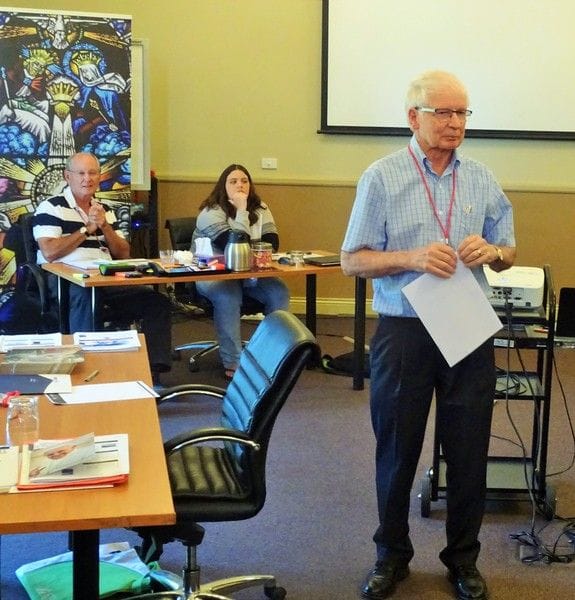 He spoke about an inspiring program pioneered by De La Salle College Mangere, referred to as academic counselling days.
Through financial support from employers, parents are encouraged to make an appointment with their children's teachers on a given day to discuss their academic progress.
The parents don't lose any pay as a result of taking time off work to travel to the school.
Br Pat says the program has helped to forge strong bonds between the school and the parent body at Mangere.
He believes this has in turn played a pivotal role in helping the school deliver final year results that are above the national average in one of the lowest socio-economic regions of New Zealand.
The Lasallian Leaders Gathering was also enriched by some excellent presentations from the Australian sector.
Lurrnpa Catholic School teacher Kate Westhead spoke about her three years working in the Indigenous community of Balgo Hills in the remote Kimberley region of Western Australia.
As the Student Wellbeing Coordinator, Kate works directly with students with disabilities at the school and helps ensure these students can access the support they need to help them perform in the classroom.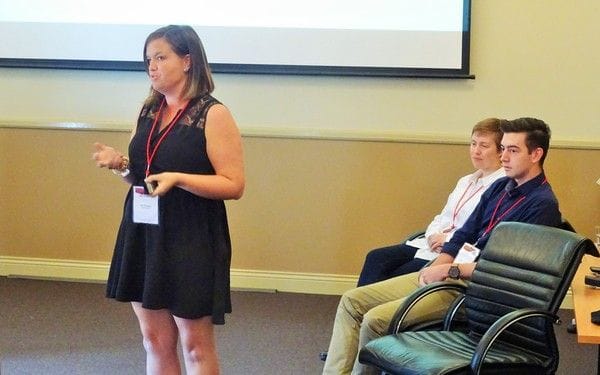 Kate spoke movingly about the impact of intergenerational trauma on the students at the school as a result of social problems and the legacy of the stolen generations.
"But the community is very close-knit and you often see grandmothers stepping in to raise children", she explained.
Kate also shared some of the challenges faced by teachers at Balgo Hills, including helping students who may grow up in a family where only Indigenous languages are spoken.
"One parent may speak one Indigenous language and the other parent another language", Kate said.
"But as a Lasallian, I have found it so empowering to reach out to the community of Balgo who have to cope with challenges I never dreamed of before while I was growing up in Melbourne".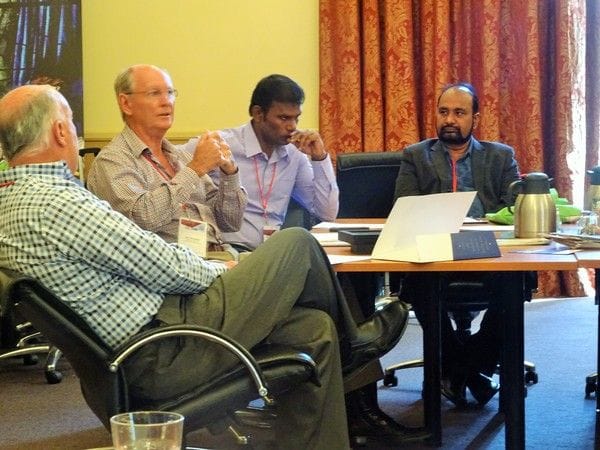 On the final day of the conference, time was set aside for interest group meetings, allowing principals, board chairs and religious education coordinators across the various schools and works to share ideas and discuss common concerns.
At the end of the conference, Auxiliary Visitor and chair of the Lasallian Mission Council board, Br Chris Gorringe paid tribute to the event organisers, particularly LMC Executive Director Merv McCormack and Operations Manager Julie Alibrandi on convening such a remarkable event and a highlight on the annual Lasallian calendar.