Lasallians from a number of schools and works across Pakistan, Papua New Guinea, New Zealand and Australia have travelled long distances to attend this year's Lasallian Leaders Gathering at the Grange Cleveland Winery in Lancefield north of Melbourne.
The two and a half day event has brought together over 50 delegates and will feature keynote presentations from representatives across the four countries in our district.
The theme for this year's gathering is 'Leading in the Light of Mercy", with Columban Priest Fr Noel Connolly leading a session around Pope Francis' inspirational vision of leadership in the Catholic Church.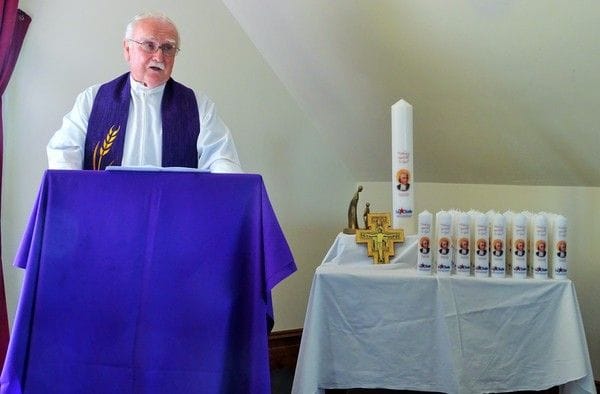 Fr Noel delivered a memorable homily at a mass for delegates on the opening day of the conference around the theme of leadership and the importance of using authority sensibly in the service of others, rather than for serving ourselves.
In his address at the opening of the conference,Brother Visitor David Hawke reflected upon the changing nature of the Lasallian mission with growing numbers of non Brothers teaching in schools and leading Lasallian works.
He emphasised how the 2015 Rule mentions the role of women for the first time in the Lasallian mission and he also urged the Lasallian educators to always see their role as teachers in Catholic schools within the Lasallian tradition.
Br David also presented all the delegates with a Lasallian candle to take back to their school or works, reminding them of the spiritual basis of their mission.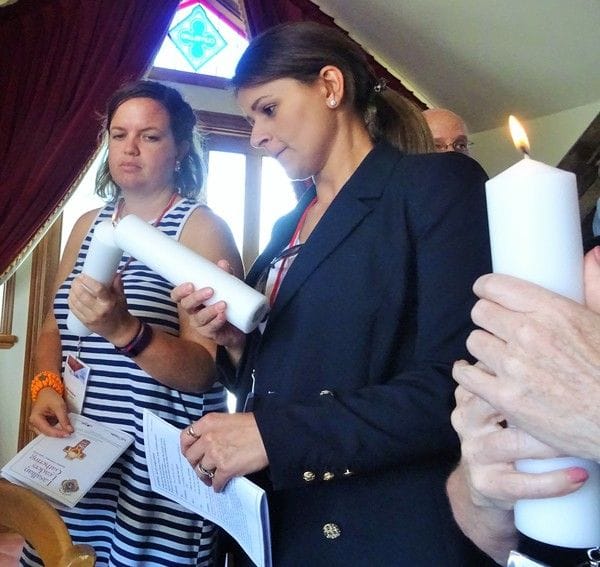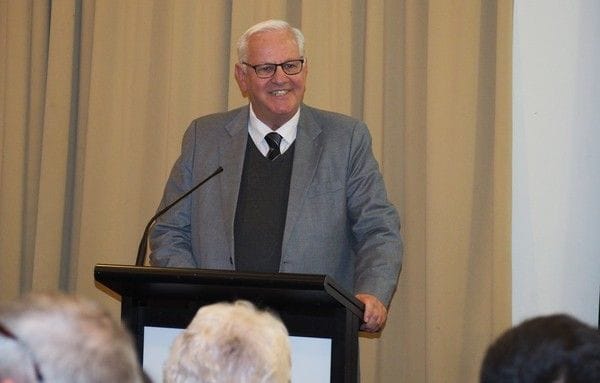 Among the delegates attending the event were Br Zafar Daud and Br Sajid Bashir from Pakistan.
Br Zafar is the Principal of La Salle Higher Secondary School in Multan and celebrated his 25th year as a De La Salle Brother last year.
"It's been really exciting to have this opportunity to come to Australia, meet with fellow Lasallian teachers and Principals and feel a stronger bond to our district", Br Zafar explains.
"This is a great forum to meet and share ideas on best practices in schools, wherever we are based".
Alongside Br Zafar at the Lasallian Leaders Gathering is the Principal of La Salle House Catechist Training Centre in Khushpur, Br Sajid Bashir.
In a country with a marked shortage of Catholic priests, especially in rural areas, catechists play a pivotal role in administering some sacraments, such as baptisms, marriages and funerals.
"The catechists help to spread the Catholic faith in Pakistan by conducting Sunday school classes and preparing children for confirmation", Br Sajid explains.
Br Sajid leads a centre that is currently training 52 catechists who are undertaking a three year course.
"Many people are attracted to this vocation and they're united in a common passion for promoting the Catholic faith".
Papua New Guinea is being represented at the Lasallian Leaders Gathering by Jubilee Catholic Secondary School Principal Bernadette Ove who is understandably proud of her school's strong tradition of academic excellence, as reflected in the high numbers of graduates entering PNG universities.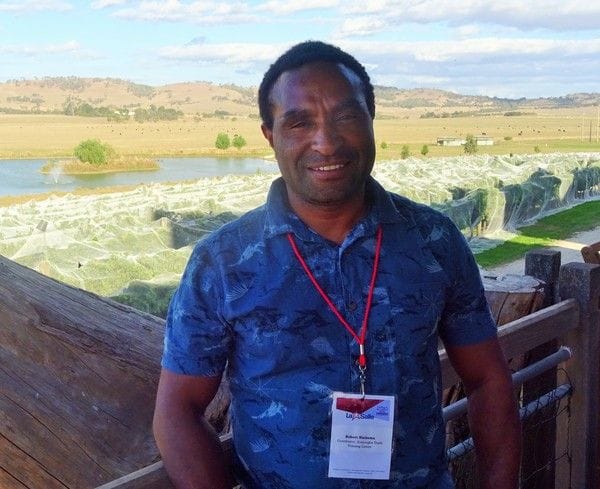 Another PNG born Lasallian, Robert Ninkama is attending the event in his current role as Assistant Principal of Luurnpa Catholic School in the remote Kimberley region of Western Australia.
A graduate of Rosary Secondary School in Kondiu, Robert has been a committed Lasallian since childhood and has played a leadership role at the Lasallian-run Kutjungka Trade Training Centre in Balgo.
"It's been wonderful being able to give young people in remote communities access to training courses in areas like construction and hospitality which students in urban areas can tend to take for granted", he says.
"As a Lasallian school, we want to give our students the skills so that they can also contribute back in service to their own communities and especially to help those in need".
"It's great to be able to meet and share ideas here with so many fellow Lasallians across our four different countries, all working in different contexts, but united by a common set of values".