The Lasallian Mission Council (LMC) is calling on primary and secondary schools across Sydney to donate classroom furniture and teaching resources to help schools and teachers colleges in need of our support in Papua New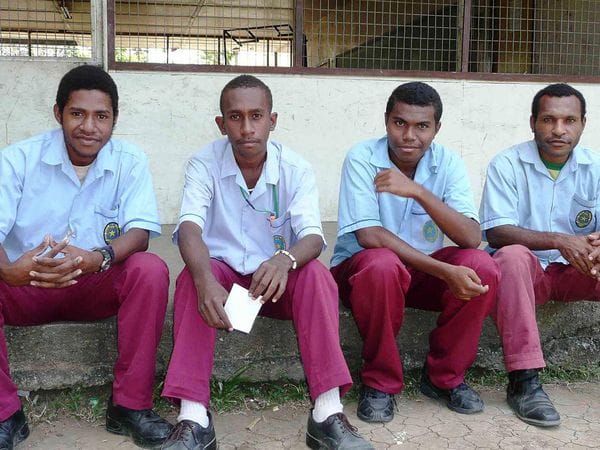 Guinea.
Lasallian youth ministers are also coordinating a school-based campaign, calling on students from the eight Lasallian schools in Sydney to donate new and packaged school supplies and stationery to be sent to PNG.
The donations will greatly enhance the teaching and learning experience for Lasallian students and teachers in our closest neighbour.
It follows a highly successful campaign last year in which 11 Sydney schools made generous donations which have now been distributed to Lasallian schools and teachers colleges in PNG.
A 40 foot and a 20 foot container full of resources was delivered to Bomana earlier this year and we are particularly grateful to Br Alphonso Zoanetti for his assistance in distributing the resources in Papua New Guinea.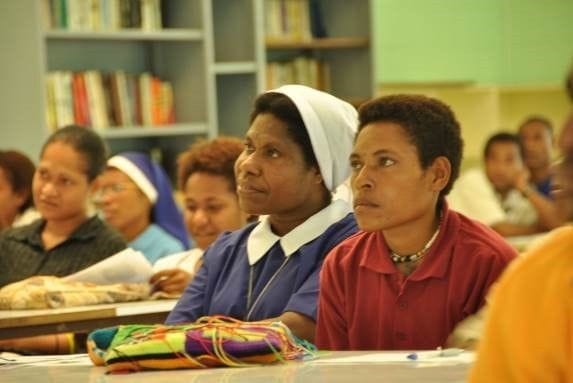 De La Salle College Revesby Principal Mr Tim Logue has kindly set aside storage space at his school for book and furniture donations this year.
De La Salle College Caringbah has already pitched in with a generous donation of furniture over recent weeks.
Villa Maria Catholic Primary School in Hunters Hill has donated books and teaching resources and Kuringgai Creative Arts High School has also kindly donated textbooks as part of the current campaign.
We have also been fortunate to receive book donations from St Michael's Primary School in Daceyville and Our Lady of Mercy College in Burraneer.
We are also grateful to the staff and students from All Saints College in Liverpool who have made a number of very generous donations of school furniture in 2015 and 2016.
If you are making a furniture donation, we ask you to contact us first please with details regarding the quantity involved and that you then make your own arrangements for the donation to be transported to De La Salle College Revesby.
We are happy to collect books donations directly from your school.
If your school is able to contribute to this campaign, please contact the LMC's Operations Manager Julie Alibrandi or Communications Officer Michael Kenny and we would be very grateful for your support.