Students from two Lasallian schools in Sydney have been able to pass on critical data to the International Space Station through an innovative project which is helping to nurture future careers in science and technology.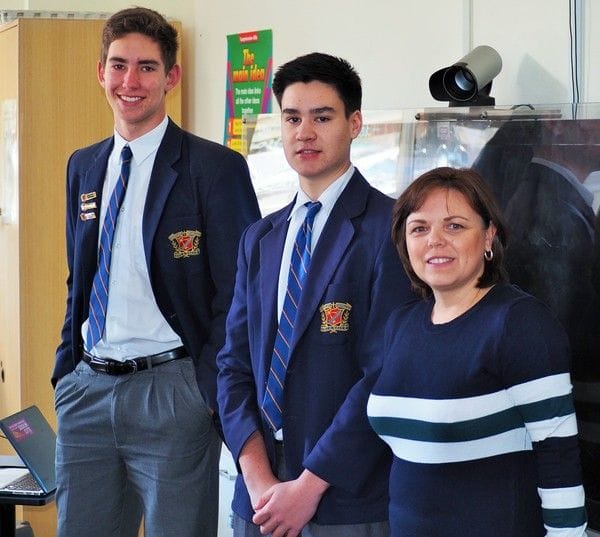 De La Salle College Caringbah and De La Salle College Revesby are among 40 high schools in New South Wales involved in the Create for Space project, run in collaboration with researchers from the University of Technology Sydney and the University of NSW.
Each school has a unique experiment, allowing the students to collect data stored on a small computer, dubbed 'Asimov', covering areas such as magnetic fields, time and radiation exposure and then feed that information back to NASA astronauts.
"The project has been so popular that I've had many students come up to me in the playground eager to get involved", explained De La Salle College Caringbah Science Coordinator, Mrs Sylvia Eleftheriades.
"The emphasis upon computer coding in the program has also helped to foster mathematical and problem solving skills, so there have been long term benefits for the students across a number of curriculum areas", she added.
Students in Years 8 and 10 at De La Salle Caringbah have been able to share insights with students from the nearby all girls' school, Our Lady of Mercy College at Burraneer who are also involved in the project.
The De La Salle Caringbah students were also invited to speak about the project at the Authentic Learning Symposium in North Sydney in July, which was organised by the Catholic Education Office.
"I'm interested in a career as a physicist and it was a great opportunity through the symposium to meet some scientists and get some career advice from them", explained Year 10 De La Salle Caringbah student, Joshua Moore.
While the Caringbah students have focused on measuring radiation exposure and magnetic fields in space, students at De La Salle College Revesby have been directly applying Einstein's theories on relativity to the work of the International Space Station.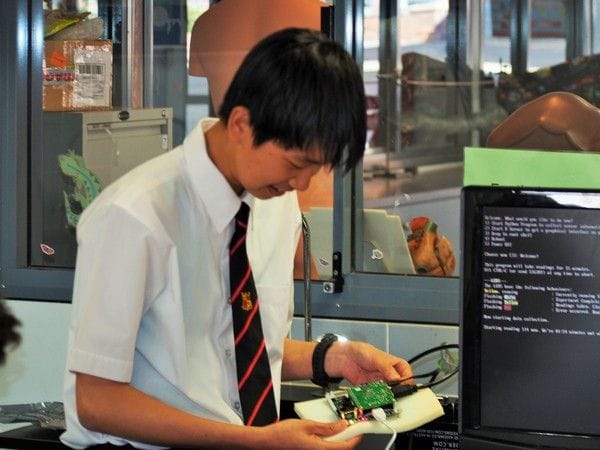 "Through the central computer, we have been able to test our clocks here on Earth to see if they are running at the same time as the clock on the International Space Station, 400 kilometres away", explained De La Salle Revesby Science teacher Mr Ken Griffin.
"The computer coding skills that the students gain through the program will prove to be invaluable for them later on if they go on to further university study in the field", he said.
Students across Years 7, 10 and 11 have all enthusiastically got involved in the Create for Space project at De La Salle Revesby.
"It's opened up work experience opportunities for me alongside UTS researchers which has really enhanced my skills in computer coding", one of the Year 10 students Kyle Stewart explained.
The program has also allowed senior students to step into the role of mentors to the junior science students at both the Sydney Lasallian schools.
"The Year 10 students have been able to check through our coding for any syntax errors and give us helpful tips on what changes we need to make, drawing on the greater knowledge they have", said Year 8 De La Salle Caringbah student Joel Cassidy.
The final data collected from the small computers set up in all the 40 schools involved in the project will be officially sent to the International Space Station in November.