Year 11 students from Oakhill College and De La Salle Ashfield (DLSA), came together in November to share their overseas immersion experiences in Sri Lanka, Philippines and India.
Hosted by Ashfield, the afternoon provided a great opportunity for students to collaborate and share their experiences with one another, offering insight and reflection for the next group of Year 11 students interested in participating in future immersion trips.
For many of the students, it was their first time out of Australia and De La Salle Ashfield's inaugural immersion trip. Some students even funded their own airfares through personal savings or through the help and support of their families.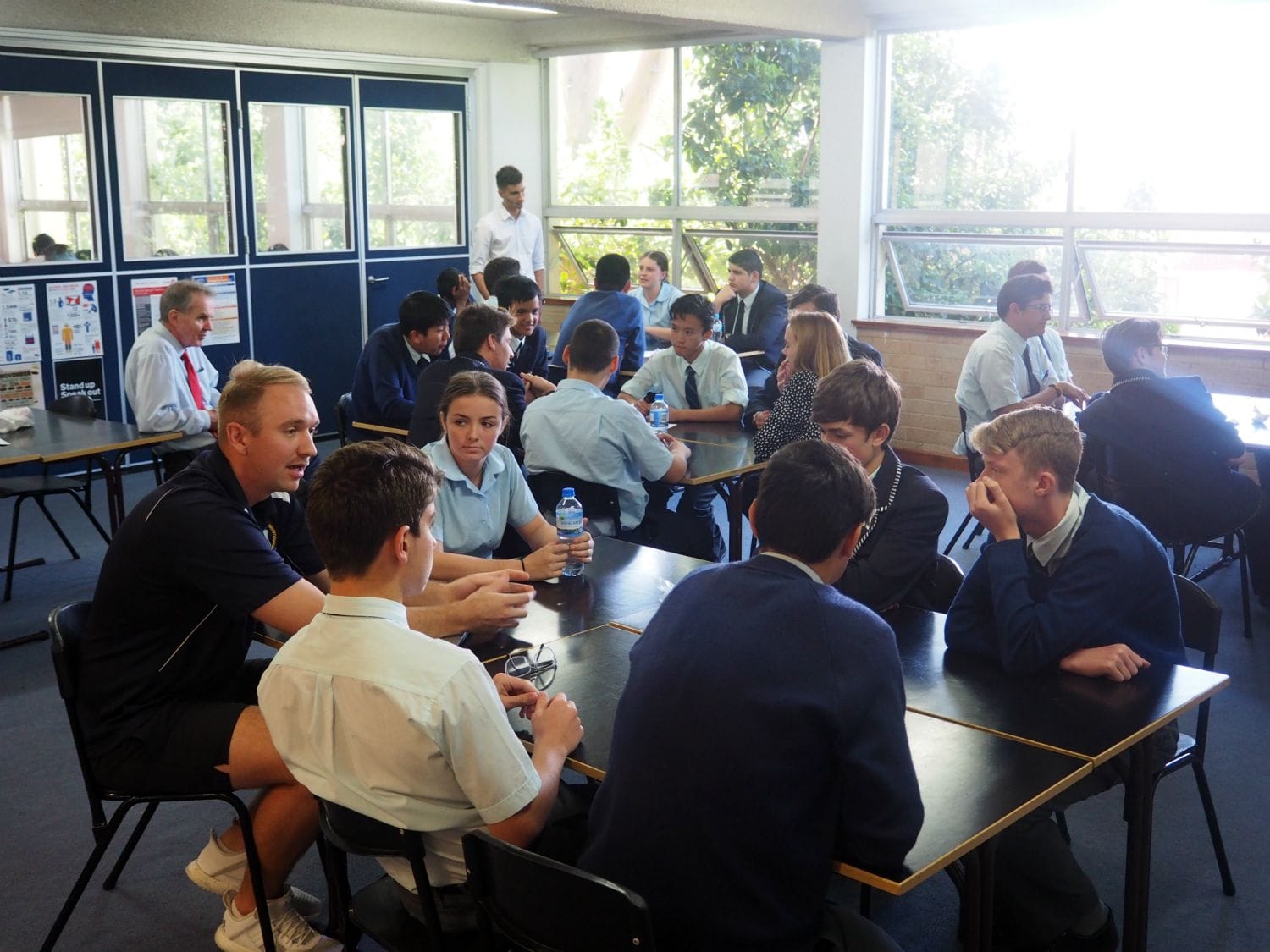 The Oakhill students were accompanied by Acting Director of Mission, Chris Goodman who has participated in several 'Lasallians without Borders' immersion trips with the school. Oakhill has a long tradition of running immersion trips in the school holidays to support the work of the Lasallian Foundation. This is an important part of Mission at Oakhill, where they work to raise awareness to help marginalised children overseas.
"Through the guidance of the Lasallian Foundation, Oakhill have created a very special connection with the Brothers in De La Salle schools and projects overseas. In 2017, we had seventy-five students supported by fifteen staff, put their Faith into Action and experienced a truly valuable immersion experience," said Chris Goodman.
It is an initiative that Ashfield teaching staff, David Carter and Natasha Fox hope to see become an annual experience available to Year 11 students in the coming years. Both teachers accompanied six DLSA students on the inaugural trip, and as a result, have seen the positive influence and impact that this experience has had on the students. These trips create many service opportunities for Lasallian communities in need, such as building works, planting trees and painting schools. Students and staff have the opportunity to teach English and share in cultural experiences.
"It is great to see the collaboration between the Lasallian schools and the students sharing their experiences with one another. Our DLSA Sri Lanka trip to the Brothers Community and schools, really opened their eyes and brought them out of their shells more," said David Carter.
Similar sentiments were echoed by Ashfield student Tom Paino.
"It was my first time overseas and I didn't know what to expect. My experience of Sri Lanka was amazing, meeting the kids and all the different people, experiencing the culture. It was mind-blowing."
With most meeting for the first time, Oakhill and Ashfield students happily asked questions and offered advice to students keen on learning more about immersion trips.
"I thought it was a confronting experience in a good way. I know we all took from it a lot more than we thought we would. Personally, I have no regrets about doing the immersion and I would do it again if I had the chance. Meeting everyone, all the Brothers in Sri Lanka was a surreal experience," added Riley Dobbs.