From the 15-19 January 2018, the 28th Annual Lasallian Student Leadership Seminar (LSLS) took place at The Collaroy Centre in Collaroy, New South Wales, bringing together 56 Year 12/13 student leaders from 20 schools across three of the four Sectors of our District. The week was marked by a deep sense of community and joyful enthusiasm.
Facilitated by the Lasallian Mission Council's Young Lasallians Team; Assistant Director of Formation (Young Lasallians) Amanda Proulx and Youth Ministry Coordinators, Philippe Dulawan, Sebastian Duhau, and Damian Khoury and Lasallian Volunteers Program Manager, Kate Westhead, along with the District's Lasallian Youth Ministers and Lasallian Volunteers, the lived experience of Lasallian Community was particularly strong for all involved.
Over the course of the week-long program, students took part in workshops, presentations, and activities which provided them with knowledge about Lasallian Leadership, offered practical tips and skills to assist them in their roles, and challenged them to grow as Young Lasallians.
As one student said, "I thoroughly enjoyed making new friends at the seminar and found the sessions helpful in understanding what it means to be a Lasallian student leader."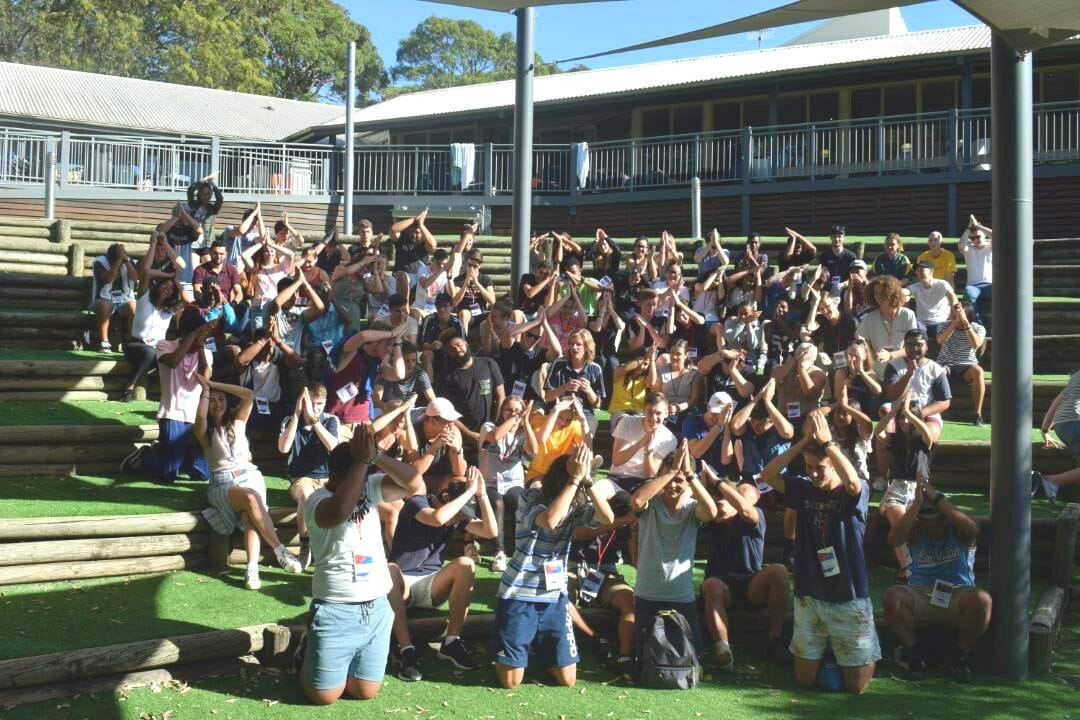 Another student added that the program helped them to "feel more confident in myself," and to "understand myself better, to identify my strengths and what I can work on."
Several of the teacher-chaperones who accompanied their students to LSLS have shared their perspective on the program and its impact on their students. "There were multiple sessions where the broader context of the Lasallian Mission was explained," one offered, "and I believe many of the students gained a further understanding of this Mission from these sessions. I think many participants came away from LSLS with greater knowledge of the Lasallian Mission."
One staff member commented on the wide range of topics covered during the program, saying that the "sessions caused students to think differently or more deeply about these concepts. In the 'servant leadership' session, I believe students would have been encouraged to see service in a different light in relation to leadership."
Over the course of the week, students would have experienced 'community' in a way that they never have before, showing them that the notion of community extends beyond the gates of their school or local community. The different prayer sessions and the 'leading prayer' session would have challenged students to see different ways of expressing their faith.
Overall, students and staff agreed that the experience was highly worthwhile and enjoyable. From the perspective of the team who facilitated, it was a tremendous privilege to spend quality time with and to facilitate the development of community among exemplary Young Lasallians from across the District of ANZPPNG.