Posted by Kate Westhead on 23 March 2018
Recently I visited Papua New Guinea for five days to see the Lasallian Volunteers (LVs) in Hohola. When I arrived, Br Rick and the volunteers had a tour arranged so I could see the Lasallian Schools, and the Bomana Brothers Community. I also had the rare opportunity to visit the War Cemetery in Bomana, Port Moresby, with its well-maintained garden. It truly is a remarkable tribute, especially for all the young soldiers who sacrificed their lives in PNG.
I travelled to Mt Hagen with Sr Antoinette, who was a great support throughout all my visits. This was exciting as Mt Hagen is a potential new placement for volunteers in 2019. Brs Pinto, John Francis and Michael, all drove me around, introduced me to people and made me feel comfortable, even while experiencing an aftershock from a landslide. Mt Hagen is a stunning place with lush green mountains, it is a "village life", where the Brothers are well respected and form part of the community.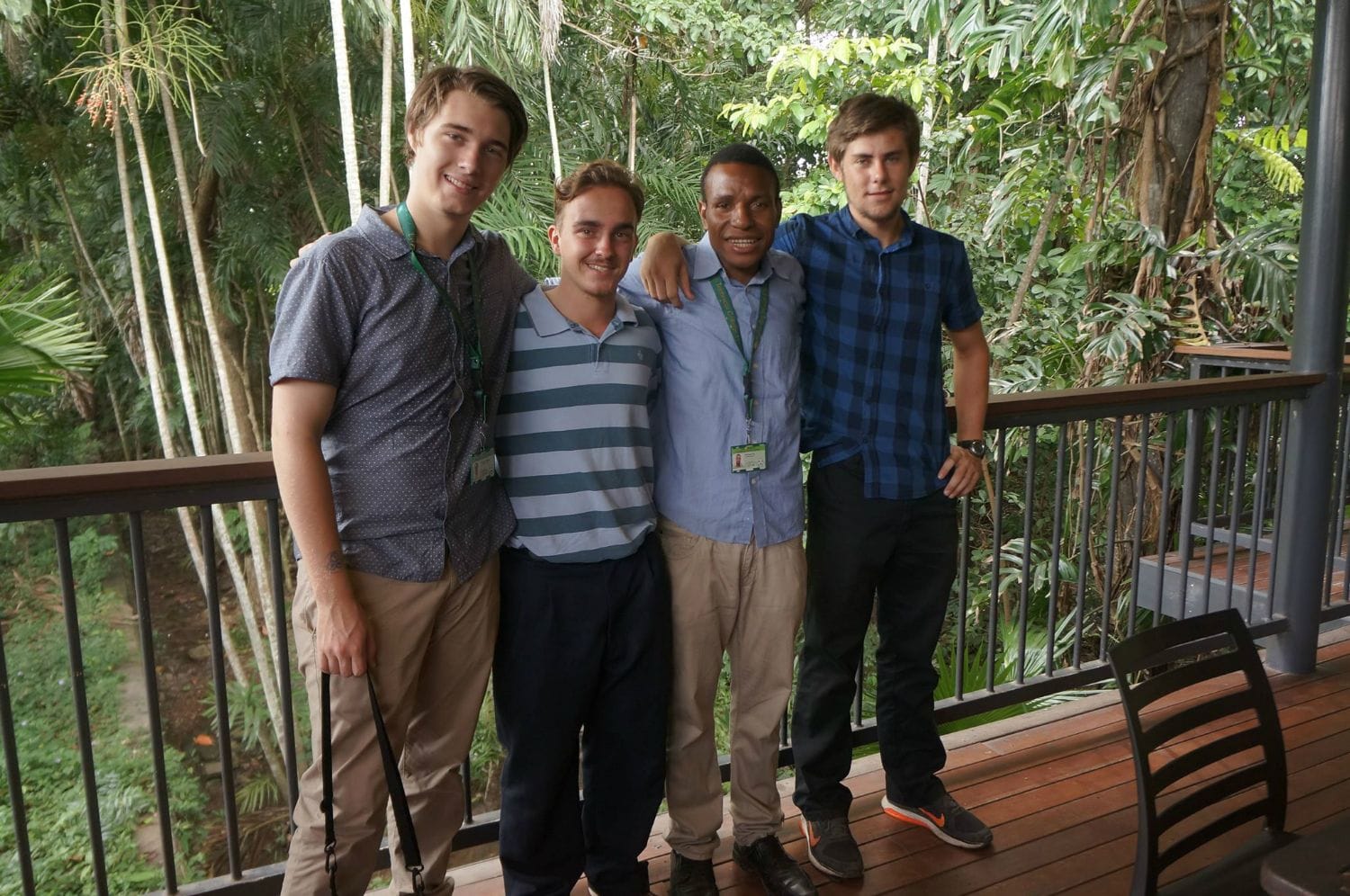 If you are looking for a rewarding but sweaty start to your day, the 'Breakfast Club' at La Salle Hohola is the place to be. To witness 10kgs of rice and sausage stew cooked up four days a week to feed about 100 students - is indeed pretty special. The breakfast run is facilitated with an early start by Youth Minister Larry, Lasallian Volunteers and with help from some student volunteers.
I couldn't write about my time in Papua New Guinea without mentioning the singing. Each day a different class is assigned to present prayer at assembly. After reading the bible verse of the day and a reflection, they would then perform a song. I have been listening to the performances that I recorded on repeat since returning to Sydney. Their singing takes you to another place. The students, including the young men who are surprisingly not self-conscious to sing, with their strong voices in beautiful harmony. It was a moving experience.
To see the volunteers in action, reminded me that I am blessed to work in this role, even to know them as individuals. In the Tourism and Hospitality class, Cameron is in his element, as he can name every country in the world, making learning countries fun for the students. Matt is a natural teacher who has a great rapport with the students and makes use of his infectious sense of humour.
Hamish with his trade skills is a great asset to the school and I have seen firsthand how confident he is in his role in Hohola. Rodwill, a PNG National, is well respected by the students and is always noticing what needs to be done around the school. I know he will do a fantastic job with the students in Perth in Term 2.
All the volunteers have big plans for the year, and I look forward to seeing what they achieve in their communities.
Thanks to the Brothers in Papua New Guinea, particularly Br Rick, Br Antony, Br Alph, Br Jeyakumar (JK) and Br Pinto for having me in your communities and making me feel welcome. I admire the work you are doing in PNG. A big thank you to Sr Antoinette for accompanying me and for your words of wisdom. It was wonderful to be able to debrief with you at the end of the day. Thank you to Lasallian Mission Council's, Merv McCormack, Executive Director and Julie Alibrandi, Operations Manager for your guidance.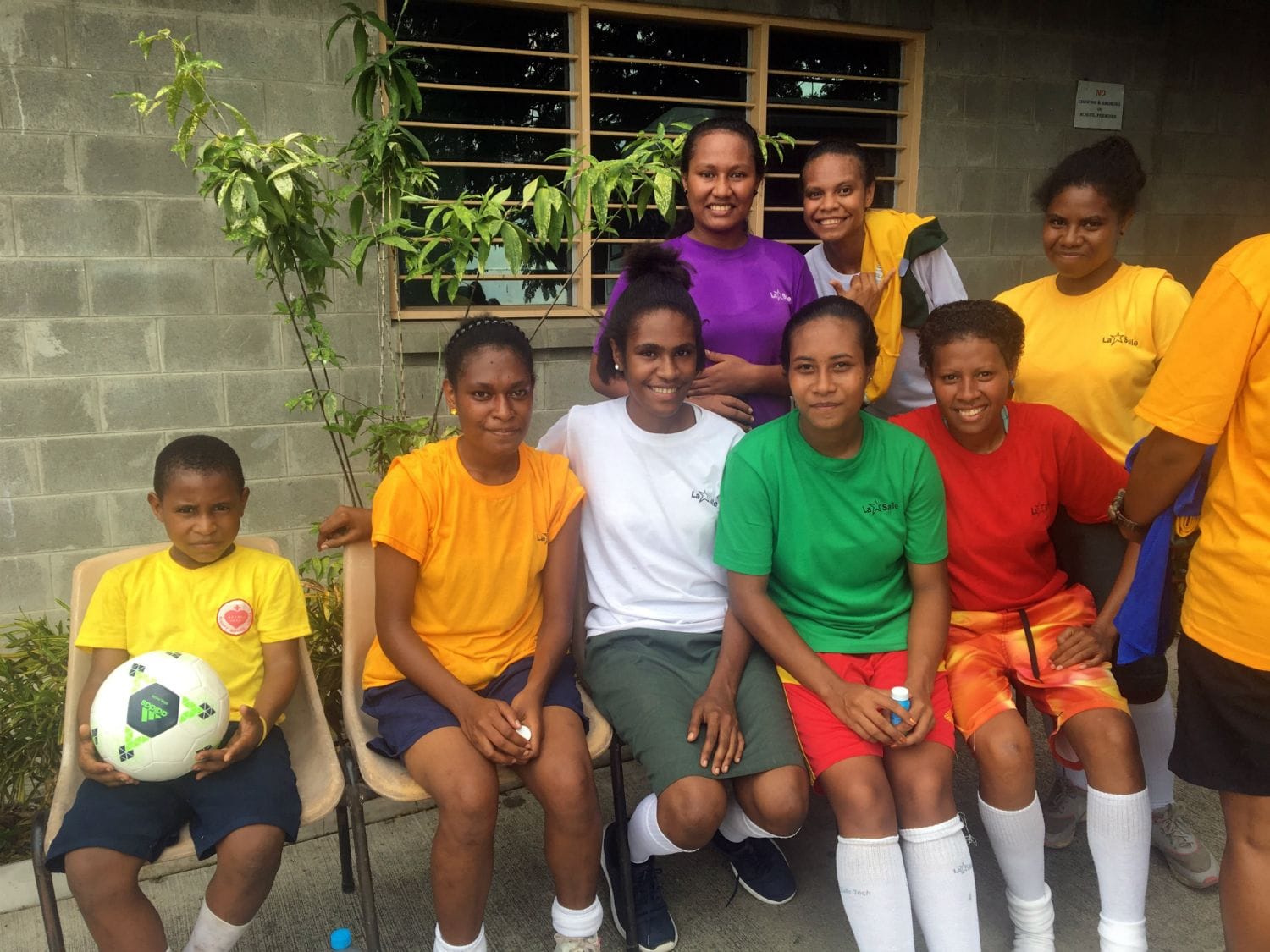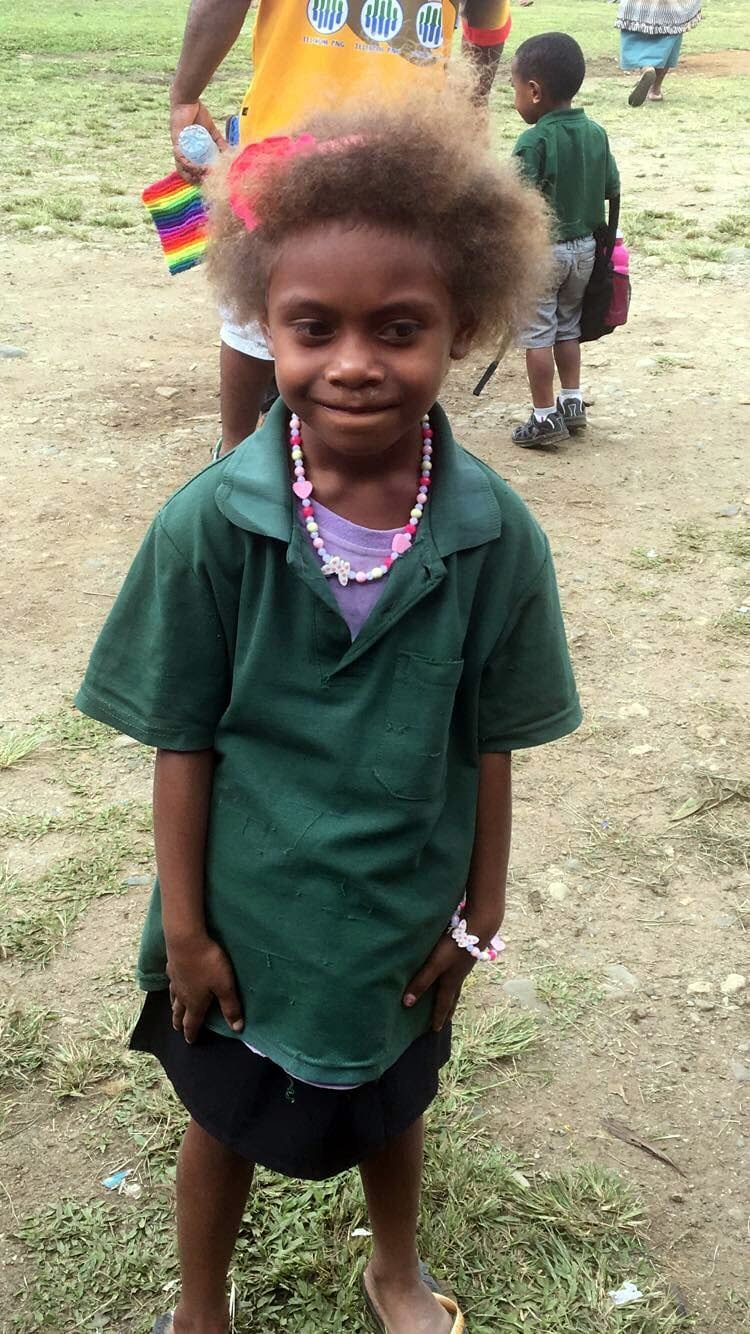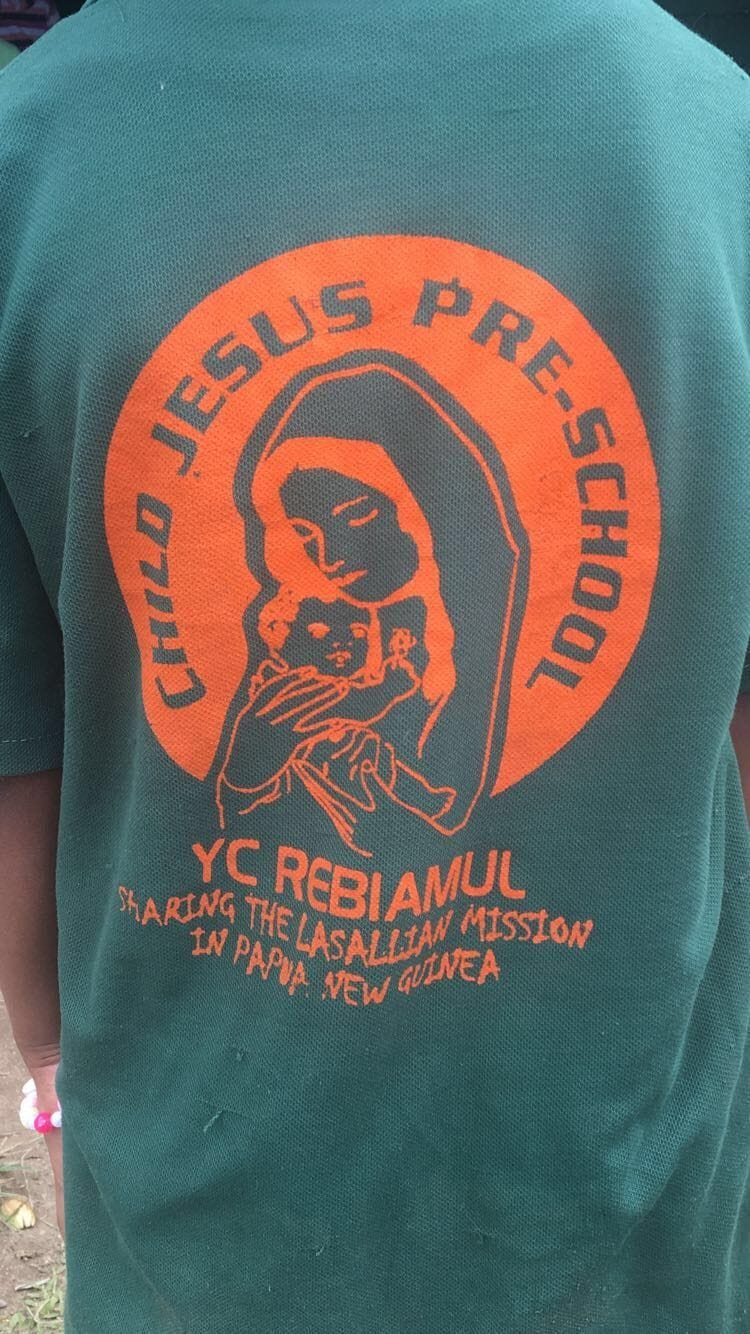 Main photo: Lasallian Volunteer Cameron, Kate Westhead, and Primary student Dion. He was always keen for a chat while he waited for his older sibling.
Photo 2: Lasallian Volunteers: Cameron Streeter, Matt Murrie, Rodwill Joe and Hamish Dykstra.
Photo 3: Hohola students post netball game.
Photo 4 & 5: Kindergarten student from Mt Hagen wearing a Lasallian shirt.