The District of Australia, New Zealand, Pakistan and Papua New Guinea (ANZPPNG) invites Lasallian women from across the Pacific Asia Region (PARC) and beyond to gather from 16-19 July 2017 for a landmark event- the Lasallian Women's Symposium.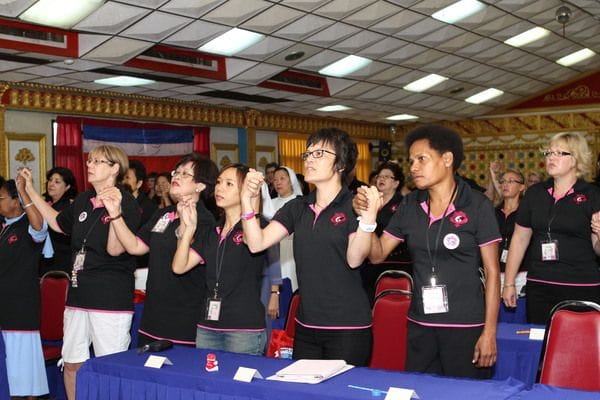 The theme for the symposium is "Lasallian women as change makers", recognising the distinct role and identity of women in the Lasallian mission, especially as catalysts for change.
At this stage, it is planned to hold the symposium in Auckland, New Zealand.
Women currently make up around 54 percent of Lasallian Partners globally and yet they are under-represented in international leadership roles across the Lasallian family.
The critical role women play in the Lasallian mission was celebrated in the Institute Circular 461, published in 2010, which emphasises the importance of a more intuitive, relational and community-centered approach to our work as Lasallians in the years ahead.
The symposium will help empower Lasallian women as they benefit from networking with others engaged in Lasallian workplaces, providing opportunities for mutual growth and support.
The 2017 event follows a highly successful Lasallian Women's Symposium held in Thailand in 2012 which was led by the former Director of Lasallian Education Services in Melbourne, Trish Carroll.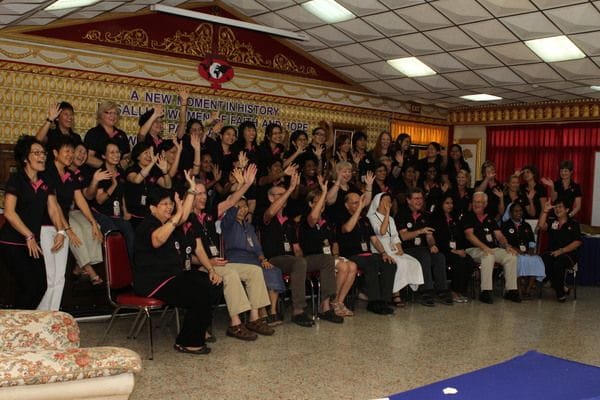 The event brought together Lasallian women from across the Pacific Asia (PARC) region, including from Pakistan, the Philippines, Sri Lanka and Thailand.
Trish Carroll has kindly agreed to chair a Steering Committee which recently held its first meeting to start planning this exciting event.
Registrations will take place on Sunday July 16 and will conclude with a half-day program on Wednesday July 19.
On Monday July 17, the symposium will take a distinctly Lasallian focus, examining the past and present contribution of Lasallian women to the mission of the Institute.
On Tuesday July 18, the program will take a contemporary focus on women as catalysts of change.
Further information will be released over coming months for what promises to be a landmark event for the Lasallian family in 2017.