The youth ministry team from Lasallian Mission Services has won praise from primary schools and parishes for an innovative new Confirmation Retreat program held this month at Cronulla in Sydney.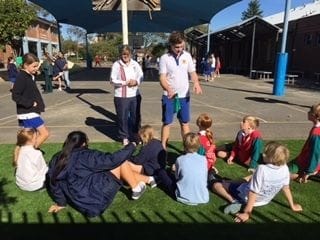 Youth Ministry Coordinator Philippe Dulawan was approached by the Pastoral Associate at St Aloysius Parish in Cronulla, Mrs Cathy Sammut to coordinate the program which involved 82 Year 6 students from government and Catholic schools in the area.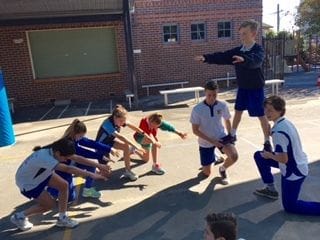 The program was enhanced through the involvement of a number of Year 10 Lasallian Leaders from De La Salle College at Caringbah and from the all girls school, Our Lady of Mercy College at Burraneer.
Both these Year 7-10 schools are feeder schools for the Year 11 and 12 coeducational school, De La Salle College at Cronulla.
The Year 10 students helped run small group activities and games and acted as older mentors to the Year 6 students who generally came from feeder primary schools.
Assistant Youth Ministry Coordinator Jordan Bottalico and the Lasallian Youth Minister at De La Salle College Caringbah Jake Wedesweiler also helped to coordinate the activities, aimed at preparing the students for their Confirmation Day.
The event helped to forge closer ties between the Year 6 students and the Cronulla parish and also helped them learn more about the Catholic secondary schools they are attending next year.
It also helped strengthen ties between Lasallian youth ministry, the local parish and the schools in the region.
"The program was relevant to the students, pitched at their level and they were all totally immersed in it", explained the Pastoral Associate at St Aloysius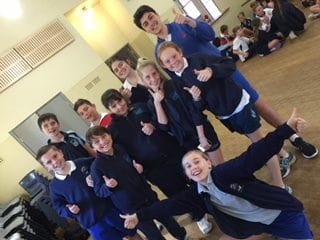 Parish, Mrs Cathy Sammut.
"I really hope that we can make this an annual event", Mrs Sammut added.
The Religious Education Coordinator at De La Salle College Caringbah, Mr Peter Strudwick said it was a great learning experience for the Year 10 students which helped enhance their leadership skills.
"The boys who represented the college were a credit to our school and the primary teachers on hand remarked upon the great difference they made to the success of the retreat", Mr Strudwick said.