The Lasallian Mission Council has been able to fill two shipping containers, full of classroom furniture and books to assist Lasallian primary schools in Papua New Guinea.
The drive was triggered by a visit to PNG last year by Lasallian Mission Council Executive Director Merv McCormack and Auxiliary Visitor Br Chris Gorringe.
They were both amazed by the commitment and dedication of the primary school teachers who, despite a lack of resources such as books and furniture, continue to have an inspiring impact on the learning outcomes of children and make a difference in their lives.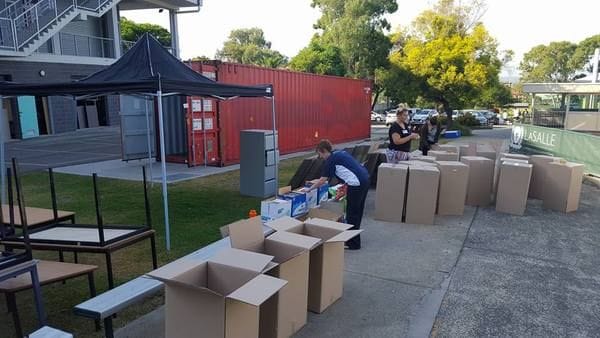 Lasallian Mission Council Operations Manager Julie Alibrandi then developed the idea of a book and furniture drive and coordinated a highly effective campaign aimed directly at Catholic schools in Sydney.
During a working bee at La Salle Catholic College in Bankstown today, senior students joined with Young Lasallians and staff from the Provincial Office to move truckloads of furniture and books into two shipping containers, bound for PNG.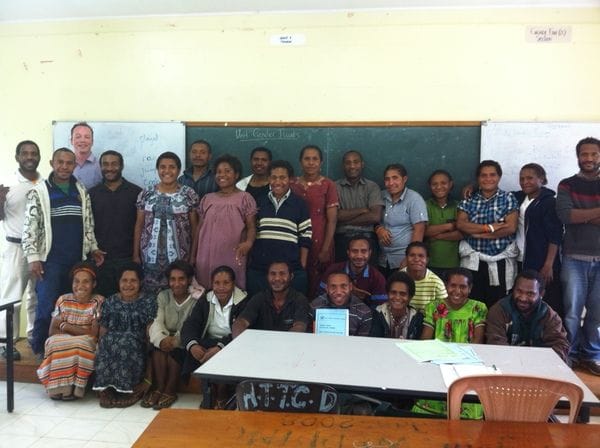 We estimate around eight classrooms of furniture and at least 150 boxes of reading resources are now set to be shipped to help fellow Lasallian schools in Papua New Guinea.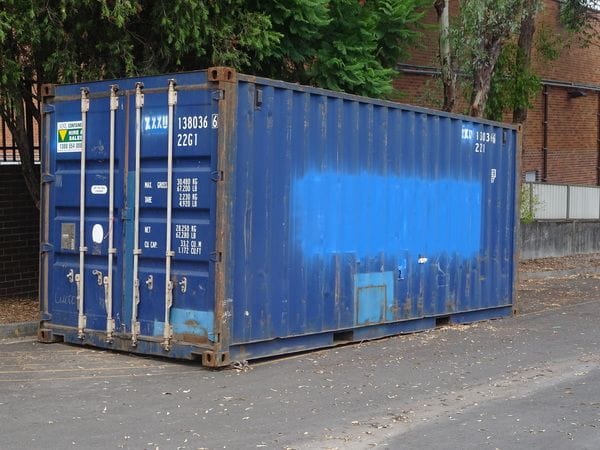 This has been loaded into a 40 foot container on the campus at La Salle Catholic College in Bankstown.
There is also additional furniture that has been donated for use in staffrooms and offices in PNG and this has been loaded into a second 20 foot container.
We are extremely grateful for the support shown by a large number of Catholic primary and secondary schools across Sydney who have pitched in with generous donations for our PNG schools.
Special thanks to All Saints College Liverpool and St Christopher's Primary School in Panania which both contributed substantial donations of classroom furniture for our project.
We are also most grateful to staff and students from St Michael's School at Belfield, St Mark's School in Drummoyne, St Therese's School in Denistone, St Brigid's School in Marrickville, All Hallows School at Five Dock, Villa Maria School in Hunters Hill, St Ambrose's School in West Concord, Our Lady Queen of Peace School in Gladesville and St Therese's School in Lakemba.
We would also like to extend our heartfelt thanks to La Salle College Bankstown Principal Michael Egan for kindly setting aside space at his school for the shipping container and to warehouse additional donations that have come in over recent months.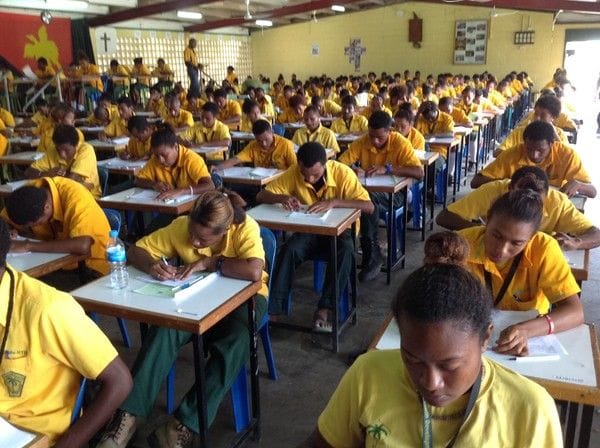 The donations will be sent to PNG shortly where they will greatly enhance the teaching and learning experience across a number of Lasallian schools and teachers colleges in Australia's closest neighbour.