Posted by Jordan Grantham on 14 January 2019
Young people ready to change the world, especially across Australia, New Zealand and Papua New Guinea gathered with friends, family and supporters in the Lasallian community on Saturday 12 January to begin their year with God's blessing.
A commissioning Mass at St John Paul the Great Chapel at the University of Sydney was followed by a celebratory dinner at the Catholic Chaplaincy Centre.
Fr Peter Carroll MSC said the Vigil Mass of the Baptism of the Lord, the beginning of Christ's public ministry, especially for the young people about to start their own ministries.
Fr Peter preached that the gathered young people, some fresh out of high school, also had a great mission to undertake. They would be leaving their homes to care for people in a way that could transform lives across Australia, New Zealand and Papua New Guinea.
"[Jesus came] from a place where they said nothing good could come from....he became a wandering preacher and miracle worker with a prophetic mission," Fr Peter said.
Brother Visitor David Hawke shared his joy at the energy of the young people in the Lasallian community.
Executive Director Merv McCormack of the Lasallian Mission Council encouraged the largest ever group of Lasallians Volunteers and Youth Ministers to make 2019 the best group yet and promised gathered parents that their children would be cared for "as our own".
There will be a total of 19 Lasallian Volunteers, a record for the Lasallian Mission Council and the De La Salle District of ANZPPNG.
Read more: 2019 Lasallian Volunteers Announced
Following Mass, volunteers, youth ministers, families and De La Salle brothers shared dinner and chatted about the impact of the Lasallian mission.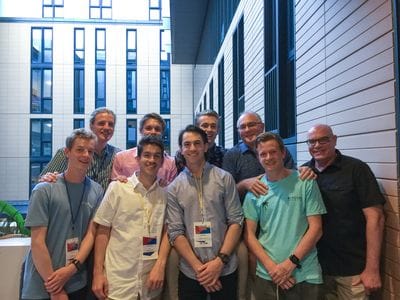 Cameron Streeter's supportive parents Graham and Diane sing the praises of the Lasallian Volunteers program.
Last year they visited their son while he was on service at La Salle Technical College, Hohola, PNG.
"It was the making of him," Diane said. "Now it looks like he's thinking about teaching."
The family keeps in touch via regular phone calls and video chats.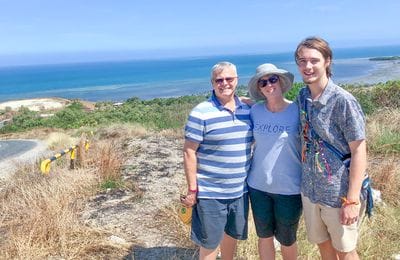 When Cameron is in Papua New Guinea "we talk every week at least," Diane said.
2019 will be Cameron's second year in Papua New Guinea and the family hopes to visit again after last year's positive experience.
Members of the Murrie family were also at the Mass and Dinner. Matt Murrie completed two years as a Lasallian Volunteer in PNG and will serve as a Youth Minister in 2019. His brother Alex will be a Lasallian Volunteer this year in Balgo, WA.
Rodwell Joe is also commencing another year as a Lasallian Volunteer in 2019.
"My goal for 2019 with the Lasllian mission is to implement what I have learned last year from Perth with the young people at De La Salle Bomana," he said.
It's much closer to home for Rodwell, who graduated from La Salle Technical College, Hohola and has many relatives in Bomana.
"My two younger brothers will also be there," Rodwell said with a smile.