Teachers and other staff across Lasallian workplaces will benefit from enhanced opportunities for professional development and postgraduate studies through a partnership between Lasallian Mission Services and one of the largest Catholic providers of online theological education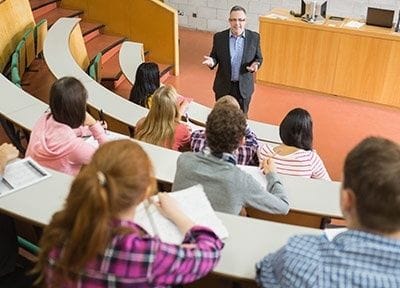 in the Asia-Pacific region, BBI The Australian Institute of Theological Education.
The Institute's Chief Executive Officer Dr Gerard Goldman and its Academic Dean, Dr Dan Fleming have met with Director of Lasallian Formation, Br John Cantwell and the Executive Director of the Lasallian Mission Council Mr Merv McCormack (pictured above) to discuss our joint plans in 2017.
In a strong reflection of the high standard of Lasallian formation programs, all our courses offered through Lasallian Mission Services are officially recognised by BBI The Australian Institute of Theological Education.
All participants in these programs receive a certificate, issued jointly by BBI and by the Gerard Rummery Institute, the accrediting body for province-based formation programs.
In an exciting development, BBI is introducing a new program in 2017, allowing Lasallians who undertake a pilgrimage, study tour or volunteer work to potentially gain direct academic credit towards their studies at BBI through a series of assignments related to their experiences.
Lasallian Mission Services is planning a pilgrimage during the spring school holidays in 2017, retracing the life of St John Baptist de la Salle which would allow BBI students to take advantage of this opportunity.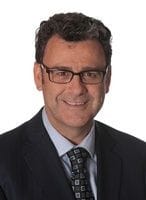 "Our courses are all very much geared towards enhancing the everyday work of those in Catholic education, whether they be teachers, religious education coordinators or principals", explains the Chief Executive Officer of BBI The Australian Institute of Theological Education, Dr Gerard Goldman.
"Teachers in our programs are generally also eligible for subsidised fees through their diocesan school authority or through their individual school in the case of independent schools".
BBI ( Broken Bay Institute) has a proud history of offering both practical and academically rigorous online programs in Religious Education, Leadership and Theology and Theological Studies at Graduate Certificate, Graduate Diploma and Masters levels.
Students who do not wish to undertake postgraduate study are also able to undertake short courses of professional development through the institute.
The institute has close ties with a number of Australian and overseas universities as well as Catholic diocesan school authorities and its programs are well respected on the international stage, having recently been accredited as a Higher Education Provider by the Tertiary Education Quality Standards Agency- Australia's independent national regulator of the higher education sector.
Students in its programs also benefit from classes led by some of the world's leading scholars in religious education, theology, governance and canon law,
The Institute's Academic Dean, Dr Dan Fleming said all its programs are available online and are tailored to meet the individual needs and interests of each student.
"Our Masters students in religious education, for example, can focus their final project on an area of study that directly relates to their classroom practice and apply their knowledge directly to their everyday work", Dr Fleming said.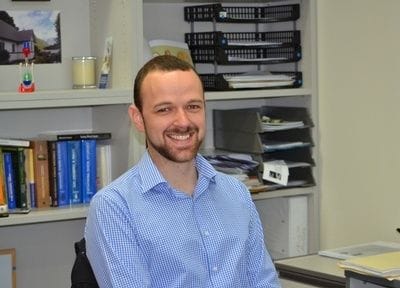 "From next year, we are also opening up a new opportunity for our students to undertake a semester of study at St Paul's University in Canada and receive credit for their studies when they return here".
You can find more information about BBI The Australian Institute of Theological Education and its course programs here