A group of committed staff members from our four Lasallian schools in Melbourne have benefited greatly through an extensive professional development program which has been accredited by the Catholic Education Commission of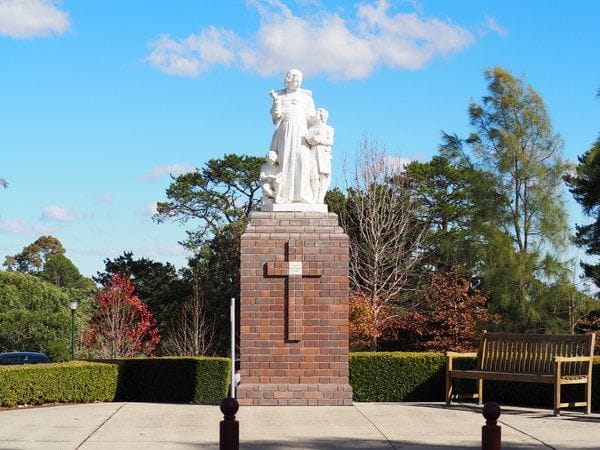 Victoria.
The Lasallian Studies Course was undertaken by ten participants from St Bede's College Mentone, De La Salle College Malvern, St John's College Dandenong and St James College East Bentleigh over three three hour sessions in August, October and November this year.
The course took place at St Bede's College Mentone and was facilitated by the Director of Formation at Lasallian Mission Services, Br John Cantwell.
Through the program, the staff members were able to draw upon their own experiences as educators in Lasallian colleges as the sessions focused upon the three central aspects of the Lasallian heritage- story, pedagogy and spirituality.
The course, which is now in its third year in Melbourne, has helped many staff members greatly enhance their understanding of Lasallian identity and what it means to be part of the Lasallian mission in education today.
There was a great deal of positive feedback expressed during and after the program with one course participant remarking- "I feel refreshed and affirmed that I am doing the job I intended to do!"
All the course participants were issued with a joint certificate from the Asia-Pacific region's largest Catholic provider of online theological education- BBI- The Australian Institute of Theological Educationand the Gerard Rummery Institute, an accrediting body for our provincial formation programs.
Lasallian Mission Services expresses its deep gratitude to the staff at St Bede's College, particularly the Lasallian Facilitator Mr Mark Micallef and College Principal, Br Garry Coyte for hosting and assisting with the organisation of the course.
You can find more information about the Lasallian Studies Course here