Posted by Br Lewis Harwood on 14 June 2019
On Friday the 7th of June, at St Mary's Catholic Cathedral, the 2019 Mass for Consecrated Life was celebrated by Archbishop Anthony Fisher. The Mass was a beautiful occasion that saw over 100 religious from a variety of congregations and across the Archdiocese gathered to give thanks for the gift of religious life.
A special mention was made by Archbishop Fisher acknowledging the 300-year anniversary of the death of St John Baptist de La Salle. In the homily, we were reminded that the Church still looks to religious for "deep prayerfulness" and a "fidelity to Christ" during challenging times.There are many pathways available to young people in today's world.
There are also many ways to live out a commitment and a vocation. Religious life as a Priest, a religious Brother or a religious Sister has a variety of opportunities to live in community, work in the missions and grow in one's relationship with God and in service to the Church
If you would like more information or would like to visit a Brother's ministry or community - please contact Br Lewis Harwood at admin@delasalle.org.au or 02 9795 6400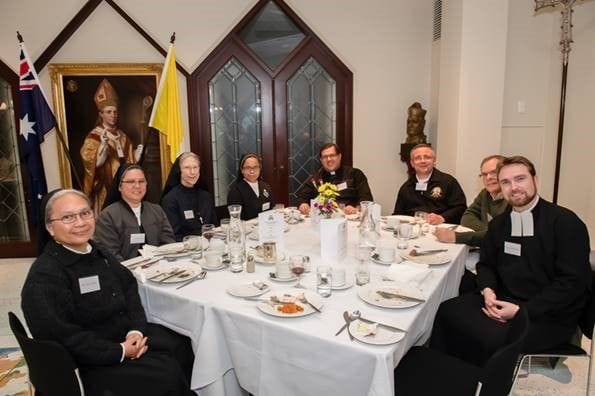 (Photo Credit: Sydney Catholic Archdiocese)