Posted by Kimberley Logue on 12 April 2016
"A life without reflection is a life without direction" This was the theme for the Year 12 Spirituality Day which was held on April 4 and 5 at the beautiful and tranquil St Joseph Spirituality Centre at Baulkham Hills.
It was a fabulous and memorable day led by Lasallian Youth Minister Christina Beda and the Lasallian Mission Team.
We were also lucky enough to have two former students of the College help out on the day - Stefanie Breda and Elias El Kazzi.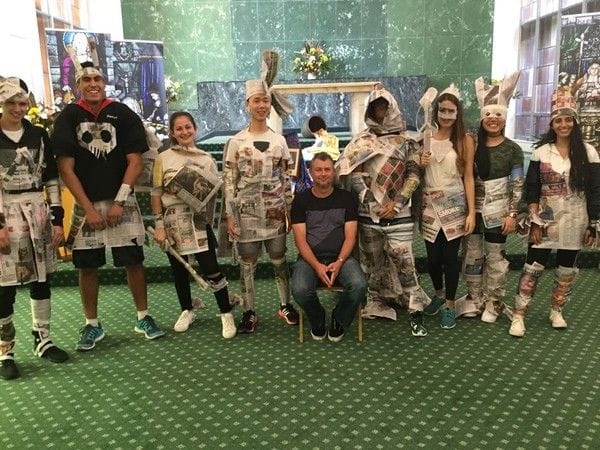 The day allowed Year 12 to spend time together as a group, participate in games such as 'jockey up', discuss and share their views on God, equality and their own lives and dreams.
The respect, honesty and openness by all students was highly valued and shows their willingness to learn and move forward.
The Year 12s thoroughly enjoyed expressing their creative side through painting, had the opportunity to conduct a guided walk through a 'labyrinth' and reflect personally on their hopes and fears for the coming year and into the future.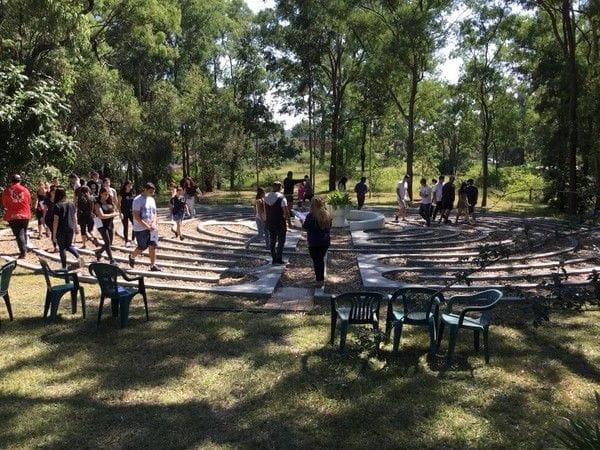 Many students including Kathy Wakim, Anfernee Desepida, Watson Poulivaati and Angela Rostom delivered memorable and thought provoking testimonies about faith, change and inspiration.
The closing liturgy saw each student receive their Year 12 badge and a prayer card (either written by St Mary MacKillop or St John the Baptist de la Salle), reflecting the dual Josephite and Lasallian charism of the college.