Students from St James College East Bentleigh have enthusiastically joined in a 10 kilometre walkathon in Melbourne to raise vital funds for their new twin school La Salle Technical College in Hohola, Papua New Guinea.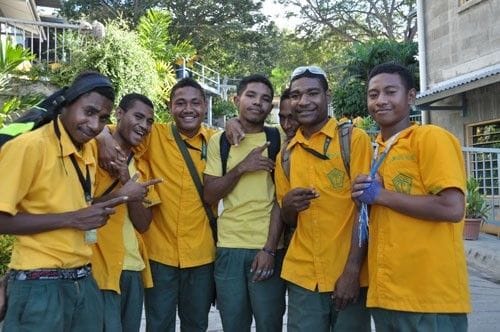 The Year 7-10 all boys school recently signed a twinning agreement with the coeducational Port Moresby college which specialises in vocational education and training programs.
Twinning will help to build upon the already strong ties forged between the two schools, through annual Mission Action fundraising over recent years.
Some students walk up to 25 kilometres to get to school in Hohola, with most struggling to afford a bus fare and many arriving at school without breakfast.
La Salle Technical College runs a very popular Breakfast Club program, attended by up to 140 students on a given day, out of the school's total enrolment of 570 students.
Last year, the students from St James College used their annual walkathon to fund a new toilet and shower block next to the school hall in Hohola.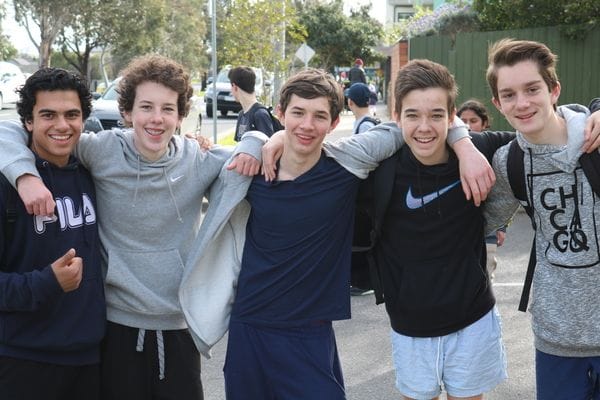 In previous years, the Mission Action fundraising has been directed towards the construction of new science classrooms and volleyball courts at La Salle Technical College, previously known as the Hohola Youth Development Centre.
This year, all the students at St James' College have been asked to raise at least $30 each from sponsors to help their fellow Lasallian students in PNG.
Prior to the walkathon, the college community gathered for a Mass where the students were asked to reflect upon the courage shown by Mary, the Mother of God, ahead of the Feast of the Assumption on 15 August.
"We recalled that it was Mary who said 'Yes' to God without fear and with tremendous courage", explained Religious Education Coordinator at St James College, Mr Martin Callanan.
"To quote Pope Francis, 'Mary gave of herself to others and it is through social justice events such as Mission Action Day that students are given opportunities to "give of themselves for others", Mr Callanan added.