After returning from a Lasallian Womens' Gathering in Thailand in 2012, La Salle College Middle Swan Deputy Principal Natalie Calleja felt an urgent need to set up a new group at her school where mainly female members of staff could network and plan fundraising projects.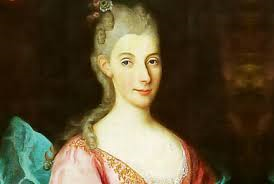 Natalie named it the Moet Club after John Baptist De La Salle's mother Nicolle Moet de Brouillet, a woman of great influence on the future Patron Saint of Teachers.
Nicolle Moet gave up her right to nobility by marrying Louis De La Salle, a man outside of her class, hence marrying for love rather than position or wealth, which was the norm at that time.
It is little wonder then that her son, inspired by her example, gave up his wealth to set up schools to educate the poor.
Through the Moet Club, La Salle College staff members meet once a term to meet, pray and plan fundraising projects, all inspired by the teachings of St John Baptist De La Salle.
Through teaming up with the Lasallian Foundation, the Moet Club has also helped raise valuable funds for an orphanage in India.
It has also directly linked its fundraising to the senior school's childcare, family and community curriculum.
Year 11 students in the course made over 60 handmade dolls this year to be sent back to the orphanage, all christened with Indian names.
"It's been very rewarding for the students to help bring joy to a child many thousands of kilometres away", Natalie Calleja explains.
"It's a really practical way to live out the Lasallian mission of outreach to the most disadvantaged, wherever they may be".
Natalie says she has been working closely with College Liturgy Coordinator Jenny Waller on bringing a spiritual dimension to the Moet Club.
Natalie says the club is also an important way of nurturing women into key leadership roles in Lasallian schools.
"Women are very well represented in the teaching profession, but they need a supportive, nurturing environment to help them along their career path into leadership positions", Natalie explains.
"The Moet Club is a really supportive network, allowing mainly female teachers to meet and exchange ideas and plans, all guided by the educational vision set out by John Baptist De La Salle".