Posted by Br Bill Firman on 20 February 2016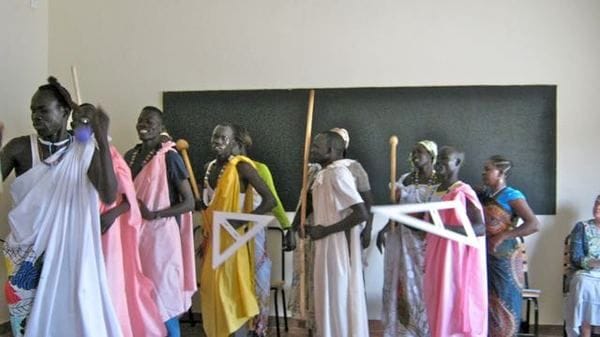 When I first came to South Sudan in 2009, I lived in Malakal, a town by the Nile, situated in the traditional lands of the Shilluk people, in Upper Nile State in the Northern part of South Sudan. Most of the infrastructure was provided by Arabs from the north who lived and traded quite peacefully among the ethnic African population of Malakal. The dominant group were Shilluk but there were also significant numbers of Dinka and Nuer living peacefully among them. That was my home for almost two years, a secure place where one could move around quite freely and safely.
Malakal was apparently once a 'honeymoon destination' for people marrying in Khartoum who would take a leisurely boat trip up the Nile to Malakal (an eight-day trip) and then back Khartoum (about four days with the current). My guess is that it was really the boat trip that motivated the people. There are no tourist attractions in Malakal. It is built on black cotton soil that turns into very sticky mud when it rains but cracks open and disintegrates to create invasive, black dust in the dry season. Malakal is hot, or very hot, for most of the year. For long periods of time I would sleep outside on my bed with a mosquito net as the only protection. The people were welcoming and protective of our Solidarity Church missionaries.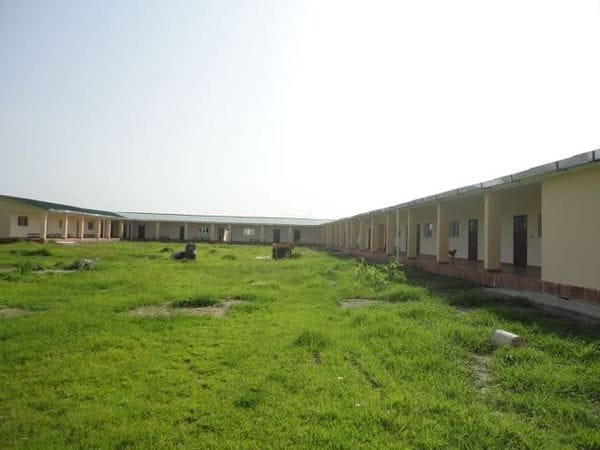 Yes, there were occasional disturbances arising out of confrontation between the different groups of soldiers in the town but nothing as bad as the civil war and violent disregard for human rights that erupted in South Sudan in late 2013. Since then, our very well-constructed teacher training college that we had built has remained idle as Malakal was overrun, firstly by the rebels, and then the Government in a repetitive cycle. Our long-term Shilluk worker, Emmanuel, used to take tea regularly with his Nuer neighbor but when the rampaging 'white army' (so called for the ash they spread on their faces) of Nuer youth reached Malakal, this all changed. The Nuer neighbor of Emmanuel was give the ultimatum, 'Join us or we will destroy your family and your house'. So it was that Emmanuel's house was looted by his former friend and such typical ethnic divisions have been enforced on people very widely in South Sudan.
Malakal was once home to more than 300,000 people, mostly Shilluk. Many have fled to surrounding settlements or 'the bush'. In the UN PoC (Protection of Civilians) camp in Malakal, there are 48,000 displaced people of whom there are approximately 30,000 Shilluk, 7,000 Dinka, 6,000 Nuer and 8,000 assorted others from diverse areas. Only Dinka are in Malakal now. Shilluk and Nuer find it too risky to go there. Our College is now occupied by an SPLA General and his troops. Our College grounds now appear to be a 'well-kept parade ground'.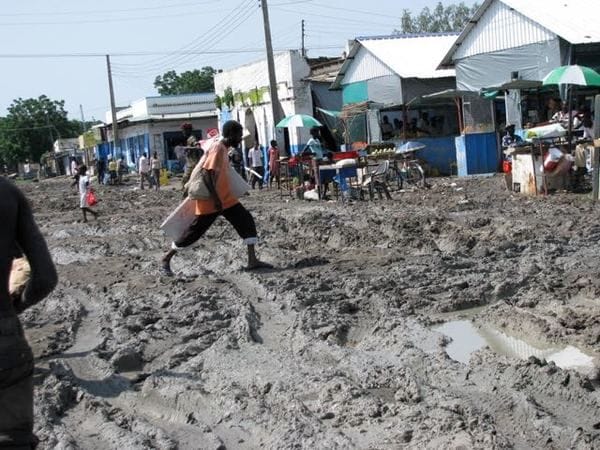 Under the 28 new States proclaimed by the President, Malakal has effectively been declared a Dinka area. Government Shilluk employees have been given dismissal notices from their Malakal jobs and told to move to more remote areas which are now being designated as 'States' for the Shilluk. These new places have never been 'home' for these Shilluk employees ordered out of Malakal.
Solidarity has no-one in the camp this week but had arrangements in place for a team to go to Malakal on Monday to conduct workshops with the catechists on trauma healing. The PoC camp has been relatively peaceful and settled since last September. Over a period of months, the camp had been relocated to a new site with clearly designated sectors for Shilluk, Dinka and Nuer, less crowded and with new health facilities.
Yesterday we learned the SPLA entered the camp and fought alongside the Dinka in an attack on the Shilluk and Nuer. The UN confirms at least six fatalities. The Nuer section of the camp has been burned to the ground along with most of the Shilluk area and the new health facilities. The Dinka from the camp have been relocated into Malakal. The Shilluk and Nuer are being moved back to the site of the old PoC camp. I imagine they have lost most of their personal possessions. It is still the dry season. New tents will need to be erected. Last week, President Kiir, a Dinka, officially appointed Nuer leader Riek Machar as Vice-President (in absentia). While there are clear indications that a transitional government will be formed, there is evident manoeuvring to gain tribal power with, once again, total disregard for the impact on innocent civilians. We need unity not forced divisions. Regrettably, we are postponing our workshops in Malakal. These events in Malakal are not at all helpful to the process of achieving a just peace.