As part of its work promoting respectful relationships towards girls and women, De La Salle College Ashfield has held a popular Mother and Son Dinner this month, timed to coincide with White Ribbon Day.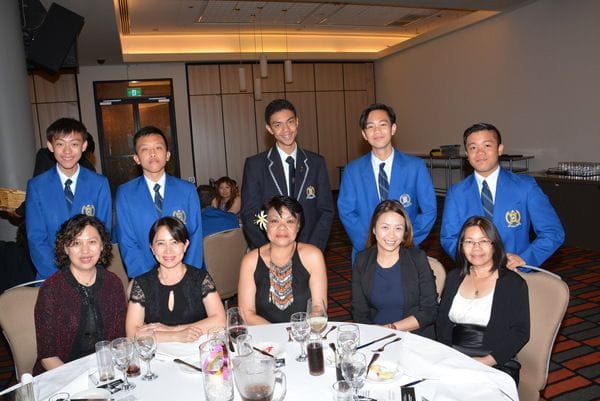 The Sydney all boys college is one of a growing number across Australia that are embracing the innovative whole-school White Ribbon Program, Breaking the Silence.
Through this national program which started in 2009, students are encouraged to take a leadership role in fostering a respectful society in their schools and communities which condemns domestic violence, sexual harassment and assault and promotes a safe, inclusive environment for all.
Well over 100 people attended the Mother and Son Night for Year 10 students at De La Salle College Ashfield, which was held at Wests Leagues Club on 5 December.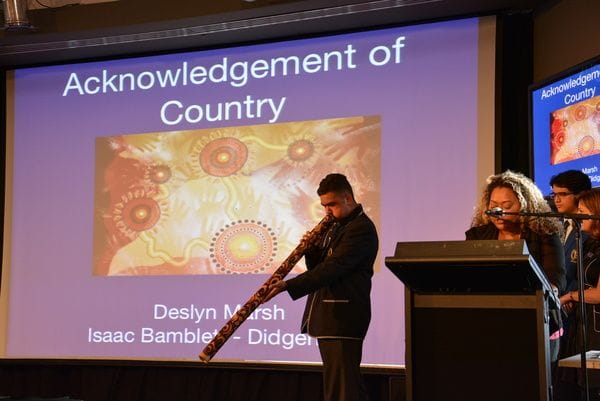 One of the mother's at the dinner, Ms Deslyn March read out an Acknowledgement of Country at the start of the event, while her son Isaac Bamblett played the didgeridoo.
The boys all took a personal pledge to promote respectful relationships towards girls and women and the mothers or significant women in the boys' lives then placed a white ribbon on the students' blazers to mark their pledge.
The dinner was also a unique opportunity for the students to personally thank their mothers for the special role they play in their lives with each boy presenting a handwritten card and a rose to their mothers as a personal expression of their gratitude.
The mothers and sons enjoyed a laugh together over the findings of a school survey in which they shared interesting, embarrassing and moving moments from growing up in different generations.
In the lead up to the dinner, the students received some lessons on etiquette and fine dining to help them prepare for the special occasion, led by Year 10 Leader of Well Being Mrs Vicki Zafiris.
"It was a great night had by all and the mothers were truly touched by the love and the care that was demonstrated by their sons on the night", said De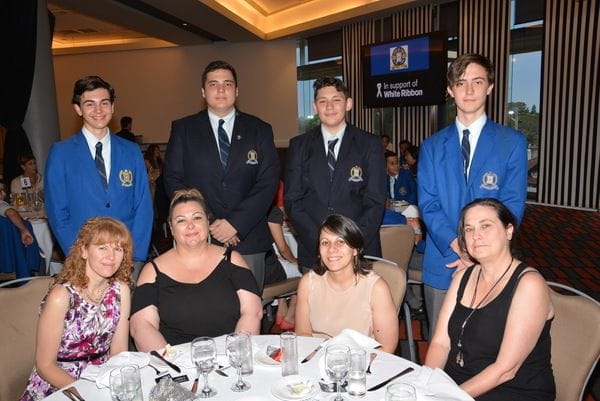 La Salle College Ashfield Principal, Mr Stephen Kennaugh.
One of the parents at the dinner, Mrs Prue Ibrahim said it was an outstanding event and a real credit to the college.
"The mothers and significant others would like to thank the school for its support, guidance and role modelling", she said.
"Our boys are so fortunate to belong to a respectful, caring and progressive culture that values the contribution of women and girls in their lives".