A commanding statue of our Founder, St John Baptist de la Salle has been officially unveiled at a ceremony at De La Salle College, Mangere East in Auckland.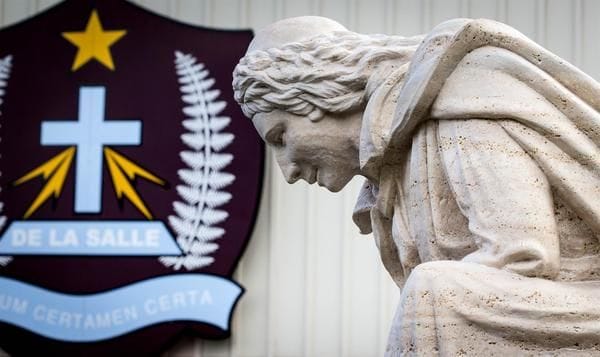 The travertine marble statue, sourced from Italy, was sculpted by Michael Pervan from the Studio of John the Baptist in Takapuna in Auckland.
The studio is dedicated exclusively to sacred art and has been commissioned by various dioceses around New Zealand and overseas.
The school community has donated generously to support the project, which was led over many years by the Lasallian facilitator at the college, Mr Kane Raukura.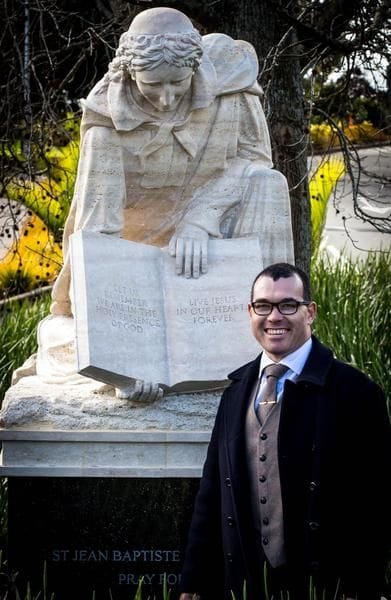 In the statue, the Founder is holding a book open with the familar Lasallian prayers inscribed on it- 'Let us Remember that we are in the Holy Presence of God' and 'Live Jesus on our Hearts Forever'.
College Chaplain, Marist priest, Fr Brian Prendeville and Tainui, a local Maori Iwi blessed the new statue which will greet students and staff as they arrive and leave the school grounds each day.
At the ceremony were current students, staff, alumni and a number of De La Salle Brothers, including former Principal of the school, Br Sir Patrick Lynch and current staff members, Br Lewis Harwood and Br Jack Iremonger.
Another special guest at the ceremony was the General Councillor for the Lasallian Region of North America, Br Timothy Coldwell who has been visiting New Zealand schools this week.
Students and staff from the fellow Lasallian school, John Paul College, also travelled from Rotorua to attend the event.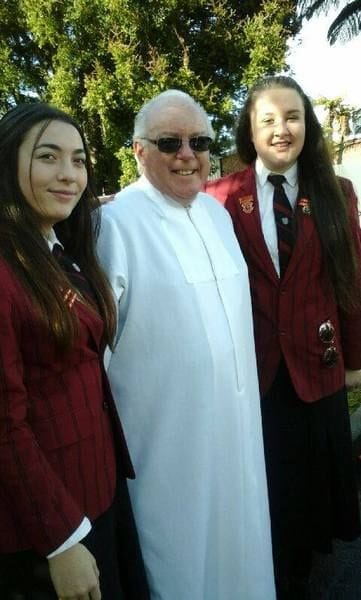 "It has been an extremely long journey but we are finally here", Mr Raukura said.
"The Founder will sit adjacent to the Grotto of Our Lady which is very appropriate reflecting on his great love for Mother Mary", he added.
"This is a personal mission I began many years ago and it is with both relief and great joy that I see it come to fruition".
At the base of the new statue, students have planted a time capsule, which includes a letter to the students of De La Salle College Mangere, to be opened in 100 years time.