Youth ministers have joined with college leaders and alumni to form an innovative new homework club to assist refugee students at St Michael's College in Adelaide.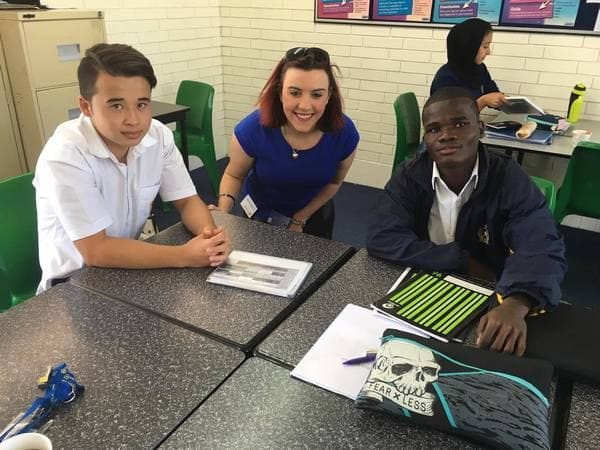 The club was launched in March and runs in the school lunch hour, four times each week, with the support of teacher Mrs Jill Thorn.
It has helped provide invaluable help and support for recently arrived refugee students in junior secondary classes from Burma, Liberia, Sudan, Afghanistan and Iraq.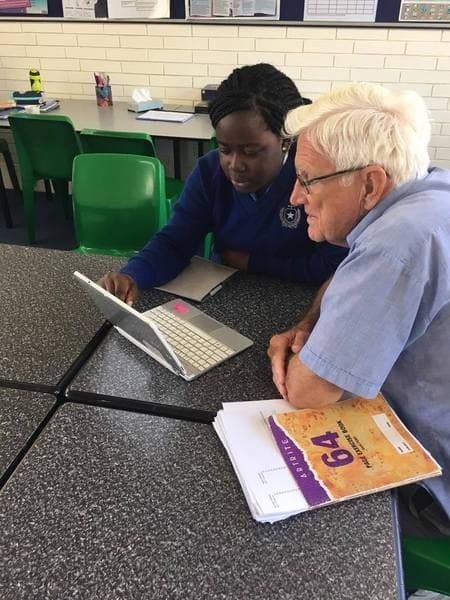 St Michael's College youth ministers, Nadia Loprete and Calia Sandona have been playing a major part in the program, successfully encouraging senior school leaders and members of the college alumni group, SALT, to get involved.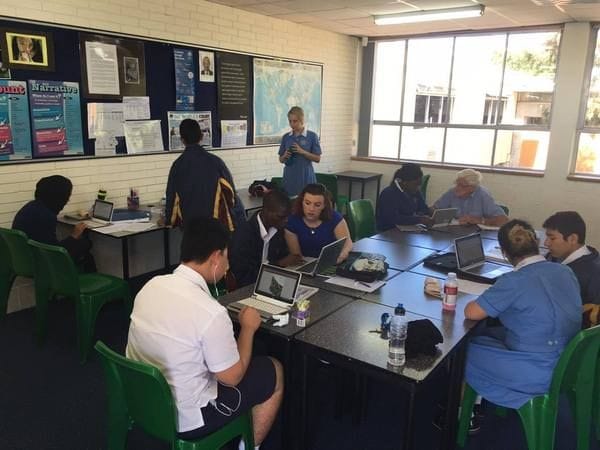 "It's been a really rewarding experience that's definitely helped to foster a greater sense of community as the college leaders and graduates act as older brothers and sisters to the refugee students", Nadia explains.
"It has also helped graduate students who are pursuing careers in teaching to gain some practical experience as well".
St Michael's College maintains strong connections to its graduates through the South Australian Lasallian Team (SALT) with many members of this group contributing to Young Lasallian leadership programs and acting as volunteers on retreat days.