Education and pastoral care has been greatly enhanced for migrant communities following the arrival of two new La Salle Sisters from Vietnam who have settled into Bankstown in south-western Sydney.
The Superior of their congegration, Sr Therese Cu accompanied Sisters Anna Phuc and Theresa Cu on their recent journey to Australia.
They have joined Sr Theresa Yen in the community at Bankstown where they will be assisting in the teaching of Vietnamese to children from migrant families and in providing spiritual support and pastoral care to local communities, especially around Bankstown and Cabramatta.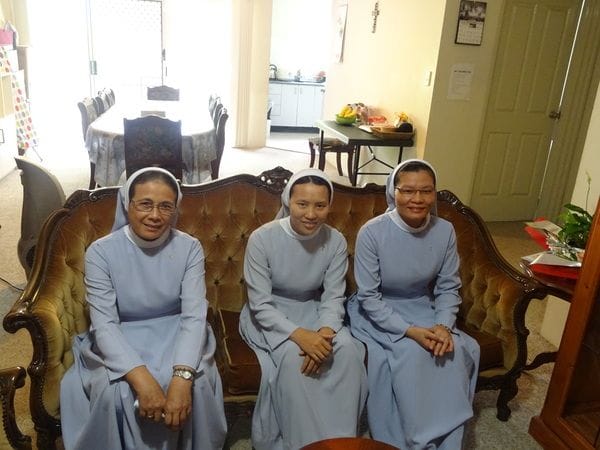 The La Salle Sisters were formed in Vietnam in 1966 to take care of the needs of poor children abandoned because of the civil war in their country.
Their numbers have grown significantly over recent years with a total of 144 members of the congregation across Vietnam, Thailand, the Philippines, the United States and Australia.
In Vietnam alone, there are 125 La Salle Sisters and there are positive signs for future vocations with 26 aspirants and 17 novices in the country.
"We are aligned with the same purpose set out over three hundred years ago for the De La Salle Brothers and we share the same charism", Sister Theresa Yen explains.
Like many Lasallians, Sr Theresa is a committed teacher and she works alongside Br Liem Vo to tutor Vietnamese-Australian students in Vietnamese through a network of community language schools in Sydney every Saturday.
Sr Theresa is also undertaking a Bachelor of Teaching, specialising in early childhood and is hoping to draw upon her studies to offer translation support for Vietnamese-Australian families wanting to access childcare centres for their children.
She also spends two months each year in schools catering for disadvantaged tribal children in Vietnam where she teaches the children Vietnamese and she is looking forward to the new Sisters, Theresa and Anna joining her this year.
The tribal Montagnard children often drop out of the traditional education system early because they can't speak Vietnamese and the Lasallian Foundation has been involved in fundraising to build a new high school to offer free education to them.
Sr Theresa says the La Salle Sisters are looking forward to a busy year ahead in 2016 and will be closely involved in the planning for celebrations on 6 August in Sydney to mark the 150th anniversary of the De La Salle Brothers mission in Vietnam.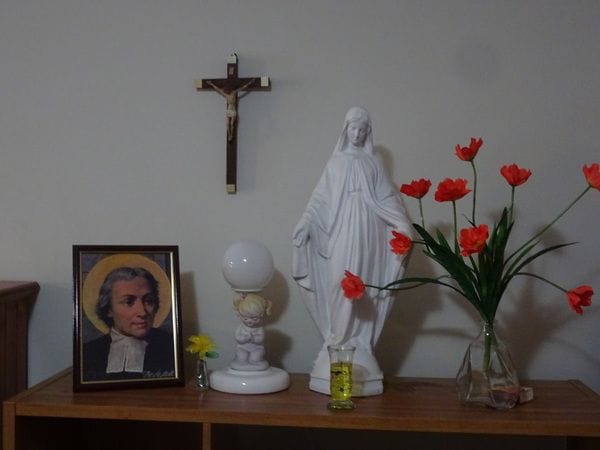 Sr Theresa says the Sisters' congregation would never have come into existence without the support of the Brothers.
"We came to Australia with financial support from the Brothers and we are eternally grateful to them", she explains.
""They have hearts of gold, the De La Salle Brothers, and we share with them a devotion to the teachings of our Founder, St John Baptist De La Salle, reaching out to the disadvantaged, wherever they may be".