New Lasallian Resource - Novena
Posted by Kane Raukura on 30 March 2017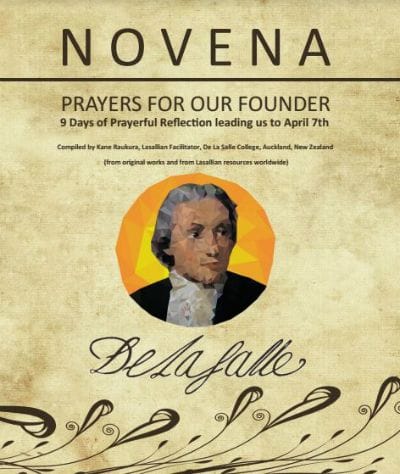 Prayers for our Founder is a new Lasallian resource now available on the District website.
Consisting of nine days of prayer and reflection commencing March 30 to April 9.
Download Prayers for our Founder - Novena
Author:
Kane Raukura
About: Lasallian Facilitator at De La Salle College in Mangere East, New Zealand.