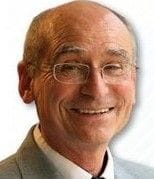 DISTRICT OF FRANCE
Brother Robert Robert Schieler, F.S.C., Superior General, has appointed Bro. Nicolas Capelle Auxiliary Visitor of the District of France.
Brother Nicolas Capelle, born in January 13, 1942, in Paris. entered the novitiate of Moulins (France) in 1959. After his formation in Modern Literature he taught in several schools in the suburbs of Paris, including Garges-lès-Gonesse where he created a special educational center and while at the same time obtained a Bachelor of Science of Education degree. In 1983, he became Secretary of Education for the Region France. In 1991, at the time of the creation of the District France he was appointed Deputy Visitor until 1998. Following the General Chapter of 2000, Brother Superior entrusted him with the Secretariat for Education in Rome; under his leadership, the Secretariat promoted publications and educational seminars in all Districts. From 2005 to 2010 he served as Visitor of the district of France. He is a Doctor of Science of Education from La Salle University in Costa Rica.
DISTRICT OF ITALY
Brother Gabriele Di Giovanni was officially appointed by Brother Superior, Visitor of the District of Italy with a four-year term, from June 15, 2019 to June 14, 2023.
Born in Rome on July 17, 1957, he entered the novitiate of the Brothers of the Christian Schools in Torre del Greco in September 1973. He made his first vows in 1974 and in July 1983 his Perpetual Vows.
After several teaching assignments, he became, from 1st September 2010, Director of the 'Istituto Pio IX', in Rome and in 2015 he assumed the role of Auxiliary Visitor.
DISTRICT OF VIETNAM
Brother Joseph Le Van Phuong was appointed by the Brother Superior, Visitor of the District of Vietnam for a period of four years, from March 15, 2019 to March 14, 2023.
Born on August 1, 1964, he took the habit on July 16, 1995, made his first vows in 1997 and his Perpetual Vows on June 29, 2005.
He was Auxiliary Visitor from 2011 to 2015 and District Counselor for the mission, from 2015 to today.