Catholic Education Western Australia has announced the appointment of Craig Battams as Principal of Luurnpa Catholic School.
Craig has been the Principal of St Patrick's Special School in Adelaide for the past eight years and he will take up his new role in Balgo Hills on 18 July at the commencement of Term 3.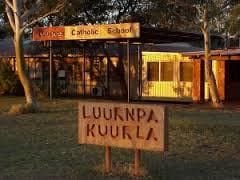 Luurnpa Catholic School began in 1984 and offers a Lasallian education to 120 students from kindergarten to Year 12, drawn from the local Indigenous community in Western Australia's remote Kimberley region.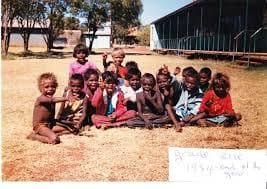 The De La Salle Brothers have had a long connection to the school with Br Rick Gaffney holding the Principal's position for eight years until the end of 2015.
Gerard Tonti-Filippini has been Acting Principal since the start of 2016 and will continue in the role in Term Two.
Craig Battams comes into the Principal's job with extensive experience in leadership roles in South Australian Catholic schools over the past 14 years.
A talented painter and musician, Craig began working as an art teacher at St Paul's College in Gillies Plains, an all boys school in the Edmund Rice tradition.
He spent six months working as a volunteer for the Christian Brothers Formation team in Tanzania before turning his attention to special education in South Australia.
Craig initially worked at St Ann's Special School in Marion from 2006-2008 before he was appointed Principal of St Patrick's.
The Lasallian Mission Council joins with the Catholic Education Western Australia in congratulating Craig on his new appointment and wishing him well in the role.