Experienced Catholic school leader Mr Tim Hogan has been appointed the new Principal of St John's Regional College Dandenong in 2017.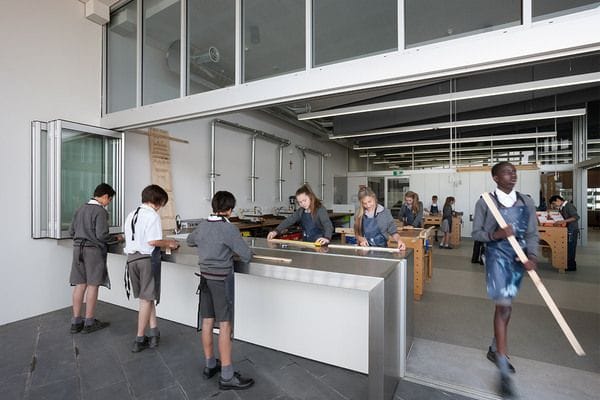 Mr Hogan has been Principal of St Peter's College in Cranbourne for the past seven years, a large Catholic coeducational secondary school in the Diocese of Sale, catering for over 950 students.
He also held the Deputy Principal's role at St Peter's College for ten years from 1999-2009.
Like St John's College, St Peter's caters for students from a wide diversity of cultural backgrounds and also has a very broad curriculum including many vocational education and training programs.
St John's College has a long history as a dual charism school which honours the De La Salle Brothers and the Presentation Sisters in the life of the college.
The Lasallian Mission Council congratulates Mr Hogan on his new appointment and wishes him well as incoming Principal of St John's College.
Mr Hogan will be officially welcomed at a Commissioning Mass in Term 1, with St John's College inviting the Archbishop of Melbourne, the Most Reverend Denis Hart to lead the Eucharistic celebration.
The St John's Regional College Board has expressed its gratitude to Mr Brendan Watson who has been Interim Principal this term.
In a joint letter to the school community, the Chairperson of the St John's Regional College Board, Ms Michelle De Konig and the President of the Association of Canonical Administrators, Fr Declan O'Brien have also wished Mr Hogan well in his new role.
"As we enter a new chapter in the life of our College, we are heartened by the vision that our new Principal has outlined", they wrote.
"We know that he will enjoy the support of all in seeing St John's Regional College grow and prosper", they added.
"We thank the members of the Selection Panel for their professionalism, commitment and wisdom in the selection process and their recommendation of such a committed and enthusiastic educator and leader for our College".