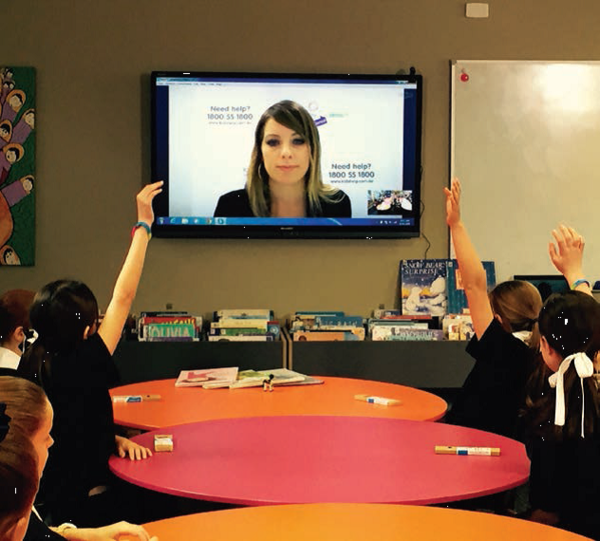 The Lasallian welfare agencyyourtownhas released a new report, showing itsKids Helpline service is proving to be highly effective at helping children and young people improve their emotional wellbeing.
yourtown conducted a survey last year involving nearly 300 children and young people who used its services.
The survey is included in the 2015 Kids Helpline Insights Report.
A remarkable 93 percent of those interviewed said they would recommend Kids Helpline services to a friend.
Nearly 70 percent felt more capable of dealing with their problems after speaking with Kids Helpline counsellors.
Last year alone, Kids Helpline responded to over 200,000 contacts from young people and had more than 720,000 unique visitors to their website.
The National Children's Commissioner Megan Mitchell said the Insights Report has highlighted the important role played by Kids Helpline in helping children and young people in greatest need.
"This year's report shows that in 2015, Kids Helpline received around 100 contacts a week about child abuse and family violence", Ms Mitchell said.
"These figures highlight the need to ensure that children's safety and wellbeing must be a principal public policy priority for Australia", she added.
Now in its 25th year, the yourtown service has extended its reach to also cover the award-winning Kids Helpline@School, a service which allows qualified counsellors to conduct sessions with students in primary classrooms via a video link.
Kids Helpline is at the forefront of policy development in helping to combat cyberbullying through a partnership with the Australian Government Office of the Children's eSafety Commissioner.
Last year, yourtown also published a discussion paper on youth suicide and contributed to an inquiry launched by the National Children's Commissioner into the impact of domestic and family violence.
The Lasallian agency is also working alongside the Queensland University of Technology to develop an app to help young people deal with relationship break-ups, which it is hoping to release over coming months.