Posted by Michael Kenny on 18 September 2016
New Zealand Lasallians have gathered in the North Island city of Hamilton for an Annual Gathering where they have shared valuable insights and discussed future plans aimed at strengthening their ties with fellow Lasallians across our District.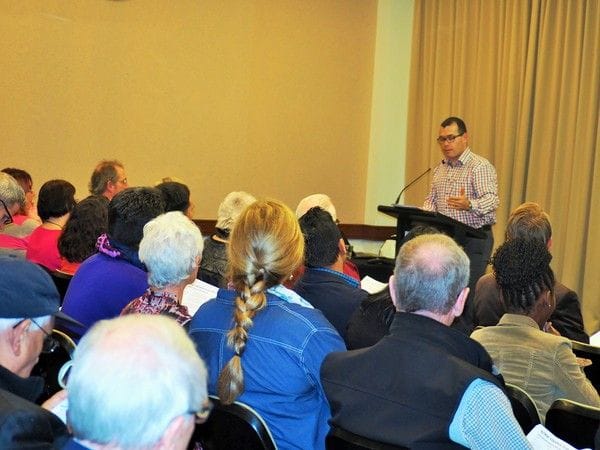 Brother Visitor David Hawke was a special guest at the Annual Gathering which brought together 50 current and retired teachers, Principals, Young Lasallians and members of the De La Salle Brothers' community from Auckland.
Lasallian Youth Minister for New Zealand, Mr Denis Tutaka led the delegates in a moving opening prayer dedicated to a new Catholic saint- Mother Teresa of Calcutta, before conference chair and Lasallian Facilitator from De La Salle College Mangere, Mr Kane Raukura outlined the program for the day.
The morning sessions focused upon the lessons the three Lasallian Principals from New Zealand have gained from undertaking the Buttimer Institute of Lasallian Studies program in the United States and how it has directly shaped their work in schools.
The program started over 30 years ago and is named after the former Superior General of the De La Salle Brothers, Charles Buttimer who was the first non French Brother to lead the Institute.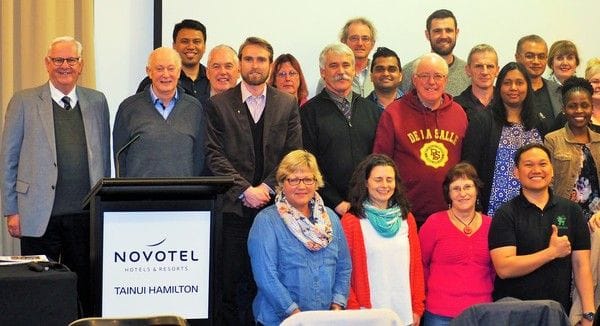 The residential program is held annually at St Mary's College in California in late June and early July and is aimed at deepening our knowledge of St John Baptist de la Salle, while engaging in community with the De La Salle Brothers and Lasallian Partners.
The program is run over three stages, allowing Lasallians to deepen their understanding of the Charism over a three year period.
Through the leadership and strong encouragement of the recently retired CEO of the New Zealand Catholic Education Office, Br Sir Patrick Lynch, all three Principals have graduated from the three year program and they all believe it has fundamentally enhanced their day to day work as leaders in Lasallian education.
The Principal of Francis Douglas Memorial College in New Plymouth, Mr Martin Chamberlain believes the Buttimer program has helped him to carve out a stronger Lasallian identity for his school and helped staff and students to better appreciate their place in the global Lasallian family.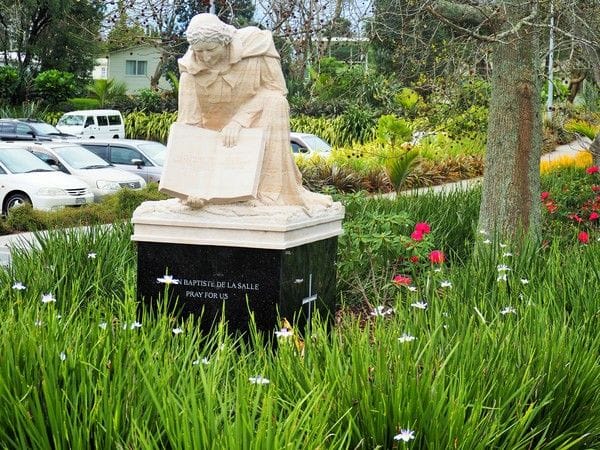 "I am one of three staff members who have undertaken the Buttimer program at our college, along with Deputy Principal Tim Stuck and our Director of Religious Studies, Anna Mace", Mr Chamberlain told the gathering.
"Participants come back with a much deeper appreciation and commitment to the Lasallian charism and I've realised that simple gestures such as signposting that we are a Catholic College in the Lasallian tradition as students enter the school each day can have such a fundamental impact".
De La Salle College Mangere Principal Mr Myles Hogarty believes the program has helped to greatly enhance his personal leadership style through detailed study around the approach taken by St John Baptist de la Salle, providing a strong compass for Lasallian educators, 300 years after his death.
"De La Salle would drag himself, often in poor health, across the countryside on horseback in France to visit schools and he therefore provided us with that great model of servant leadership, an inspiring educator firmly committed to everyone entrusted to his care", Mr Hogarty said.
"And we should never lose sight of the fact that De La Salle committed himself to not simply addressing poverty and disadvantage, but rather to completely wiping it out, to allow him to liberate the disadvantaged in France".
Fellow Buttimer graduate, John Paul College Rotorua Principal, Mr Patrick Walsh said the program has helped to form enduring professional connections between Lasallian educators in New Zealand and fellow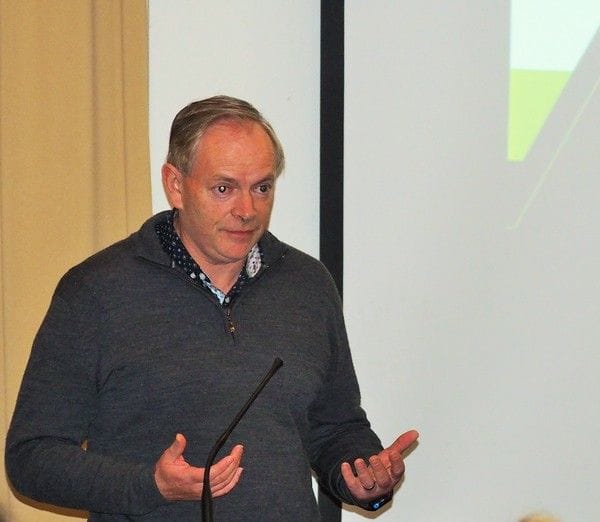 Lasallians from around the world.
"The three year program is a stroke of genius because it allows adequate time for participants to mature and grow as students in Lasallian studies", Mr Walsh explained.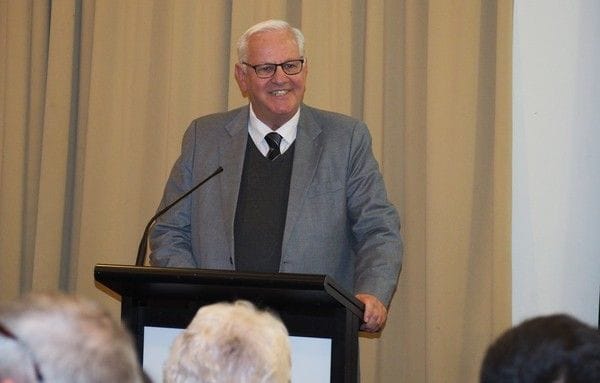 "And at a time of declining vocations to religious life, the Buttimer graduates will increasingly need to step up and take on a leadership role as animators of the Lasallian mission and guardians of the charism in the years ahead".
You can read Mr Walsh's full speech here
Brother Visitor David Hawke reflected upon the pivotal role the Buttimer program played in his own formation, having undertaken the program a decade ago.
"The program definitely renewed my zeal for the Lasallian charism", he told the gathering.
He went on to praise the commitment shown by the New Zealand Lasallians to service programs across our District.
"We have seen a number of recent graduates from New Zealand schools go on to play a key role in Share the Mission programs in Balgo in Western Australia which has been very encouraging and is another reflection of your commitment to looking beyond your own shores and reaching out to others wherever there is a need".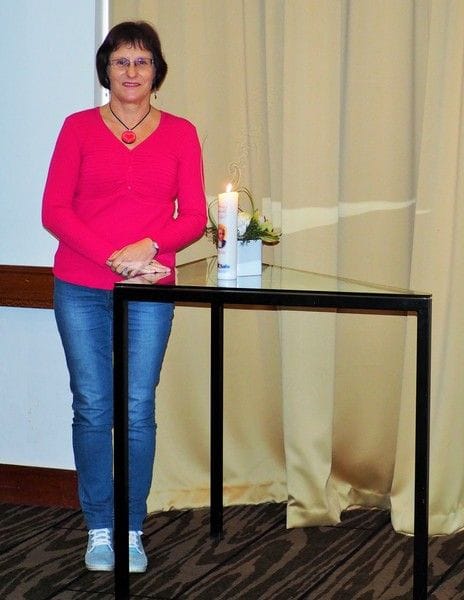 Delegates at the Hamilton gathering benefited from a series of professional workshops led by three recent participants in the Buttimer program- Mr Kane Raukura from De La Salle College Mangere, Mrs Marie Hepi from John Paul College Rotorua and Mrs Anna Mace from Francis Douglas Memorial College in New Plymouth.
Mrs Mace focused her workshop on the special qualities needed to be an effective Lasallian formator, drawing closely upon the writings of St John Baptist de la Salle, particularly the 12 virtues of Good Teacher.
As Director of Religious Studies at Francis Douglas Memorial College, Mrs Mace has taken her Buttimer studies to a higher level, having recently embarked upon a Master of Arts in Lasallian Leadership through St Mary's University in Minnesota.
"One of my research projects through the Buttimer program has been looking specifically at Lasallian spirituality in schools and how it is intrinsically linked with the core values of service and community", Mrs Mace explained.
"Teaching at an all-boys school, I see students who find it difficult to express their spirituality through acts of worship, such as going to Mass, but can express it more through projects aimed at supporting a fellow Lasallian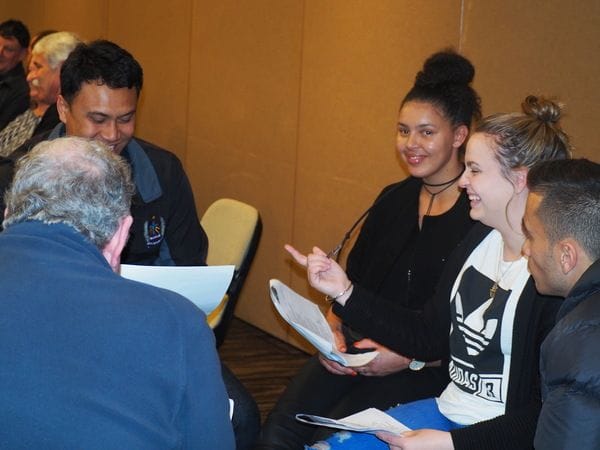 school in Papua New Guinea or Pakistan".
"Looking forward, as Lasallian formators, I believe one of our core challenges is to reach out beyond simply teachers engaged in religious education and to foster a sense of cohesiveness whereby all staff across Lasallian schools can be role models and witnesses to what we believe", she added.
The Annual Gathering was also an opportunity for New Zealand Lasallians to reflect upon their achievements over the past year and discuss some of their future aspirations.
The Chair of the Gathering, Mr Kane Raukura emphasised the importance of promoting professional development opportunities for New Zealand teachers in Papua New Guinea under the District Twinning program.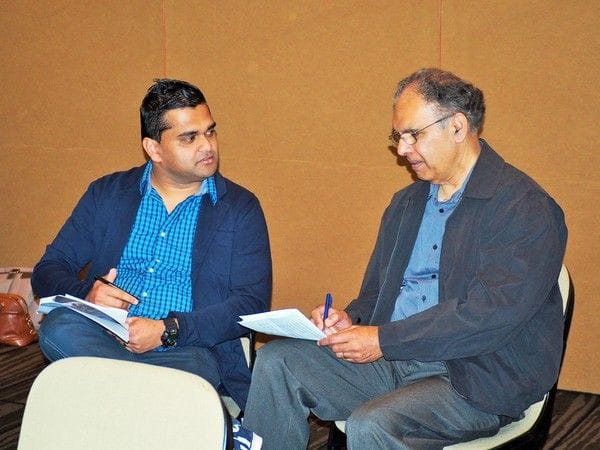 Computer Science and Mathematics teacher at Francis Douglas Memorial College, Mr Peter Smith and Health Education teacher at De La Salle College Mangere, Mr Joseph Keane will be taking digital resources and other teaching materials with them to assist fellow teachers at La Salle Technical College in Hohola next month.
De La Salle College Mangere teacher Br Lewis Harwood spoke of the importance of promoting the vocation of the De La Salle Brother in New Zealand schools, through personal invitations to students often made through a number of staff members.
He emphasised the Lasallian vocation to serve the poorest of the poor and how teachers could draw upon service programs to help plant the seeds for future vocations in our District.
The Lasallian Gathering in Hamilton has helped unite not only current teachers, but in a number of cases, teachers who have retired from professional work, but who have never lost their commitment to the charism.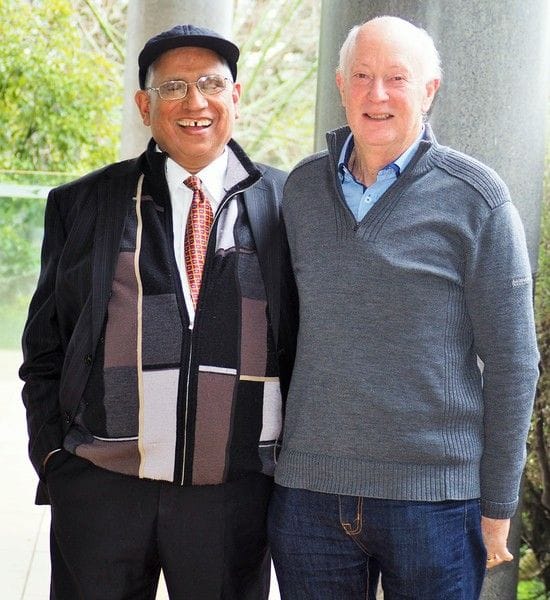 This is particularly true for Lasallian Benefactor Mr Sam Bahuguna who retired in 2004 after teaching Science and Mathematics at De La Salle College Mangere for 26 years.
"I was inspired by the work of our long-time Principal, Br Sir Pat Lynch who always knew the name of every student at the school", he explained.
"I have so many fond memories from teaching at the college and they have always warmly invited me back to functions such as this one".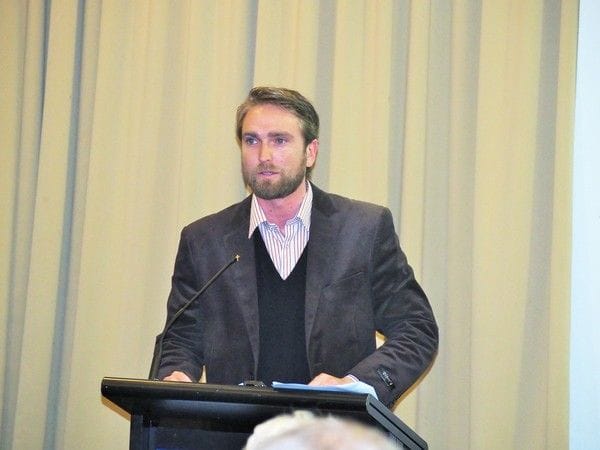 Alongside Mr Bahuguna was another committed Lasallian, Mr Peter Costello who is now in his 40th year of teaching Religious Education at Francis Douglas Memorial College in New Plymouth.
"My connection to the De La Salle Brothers stretches back to my childhood when I attended the first primary school the Brothers ran in Blenheim on the South Island", he explained.
"My mother used to bake pavlovas for the pioneering Brothers who had come over from Australia to start the school", he said with a chuckle.
"There is so much beauty in the Lasallian charism, particularly in its commitment to local and international service projects and formation programs like Buttimer that provide that sense of succession, helping us to keep that spirit of faith and community alive".