The District of Australia, New Zealand, Pakistan and Papua New Guinea (ANZPPNG) invites Lasallian women from across the Pacific-Asia Region (PARC) and beyond to gather in Auckland, New Zealand from 16-19 July 2017 for an historic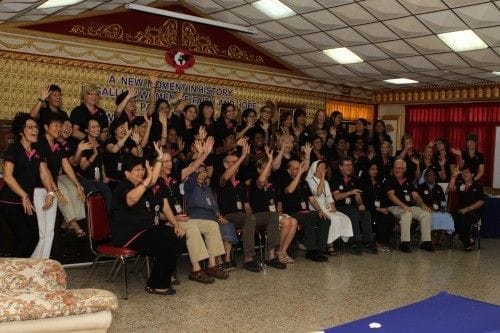 event-a global Lasallian Women's Symposium
The theme for the symposium is "Lasallian women as change makers", recognising the distinct role and identity of women in the Lasallian mission, especially as catalysts for change.
Talented graphic designers from the Lasallian welfare agency yourtown have developed a new logo for the event, which includes a Lasallian star and a koro swirl marking New Zealand as the venue for the symposium.
It will build upon the success of similar forums across the Lasallian family, including the 2012 Lasallian Women's Symposium held in Thailand.
This brought together Lasallian women from across the Pacific Asia (PARC) region, including from Pakistan, the Philippines, Sri Lanka and Thailand.
The Lasallian Region of North America (RELAN) also held a highly successful Women's Symposium in 2013 and the Region of Latin America (RELAL) is hosting a similar event in Mexico in May next year.
Women currently make up around 54 percent of Lasallian Partners globally and yet they are under-represented in international leadership roles across the Lasallian family.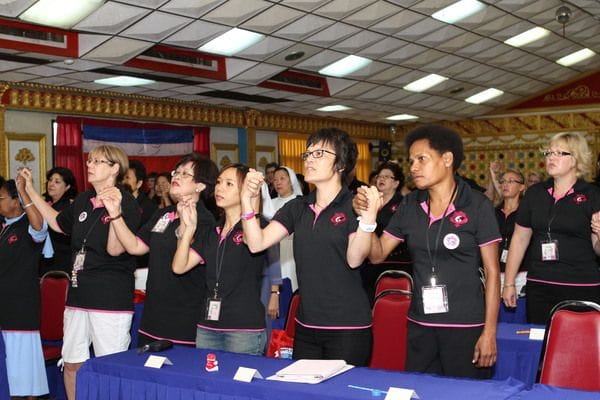 The critical role women play in the Lasallian mission was celebrated in the Institute Circular 461, published in 2010, which emphasises the importance of a more intuitive, relational and community-centered approach to our work as Lasallians in the years ahead.
"Lasallian women have a pivotal role to play in ensuring the global Lasallian mission is vibrant and sustainable over coming decades", explained the chair of the Steering Committee planning the Lasallian Women's Symposium, Ms Trish Carroll who also coordinated the 2012 Symposium in Thailand.
"The New Zealand symposium will help to empower Lasallian women from around the world, giving them a unique networking opportunity to share their knowledge and experiences, enriching the Lasallian family as a whole", she added.
The symposium sessions will be conducted in English and translation facilities will not be available.
Through a focus on small group and interactive sessions, the symposium will provide Lasallian women with a unique forum for mutual growth and support.
"It will therefore be a highly rewarding, professional development experience for Lasallian women with long term benefits flowing on to their schools and other workplaces", Ms Carroll explained.
"The Symposium is inclusive, invitational and welcome to all Lasallian women, as we come together, learning from each others insights and experiences and helping to enrich our ministry across many diverse settings across the modern world".
The symposium will take place at the Crowne Plaza Hotel in Auckland and further information will be released over coming months.