Posted by Br Bill Firman on 17 August 2016
A very good partner of Solidarity with South Sudan is Caritas Austria. This organization has provided expert advice and assistance, along with essential finance, in our establishment of the Solidarity Sustainable Agriculture Project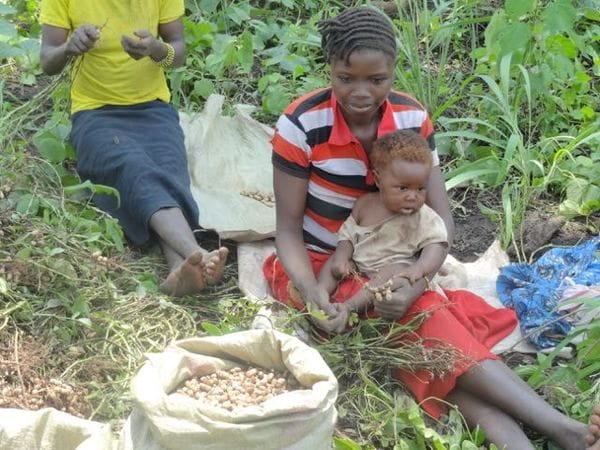 (SAPR) in Riimenze. The Caritas group, including our very supportive neighbours in Juba, Catholic Relief Services (CRS), the USA affiliate of Caritas, work collaboratively and try to avoid overlap of service delivery. So it is that one area in which Caritas Austria has focused its mission in South Sudan is the Tombura-Yambio diocese. Caritas Austria is a major sponsor of our Teacher Training College in Yambio and the sole sponsor of our agriculture in Riimenze. It is very good news that Caritas Austria, have now confirmed a further five-year funding commitment to sustain and develop SAPR.
Most of the food produced on the SAPR fifty-hectare farm, which Solidarity has carved out of the Riimenze bush during the past four years, is consumed by our student teachers in Yambio. It is a symbiotic arrangement that has helped keep our College open when most others have closed. The leader of the project is Sr Rosa, from Vietnam, who has learned the local Azande language and communicates with the workers in their own language. She is assisted by Br Christian, from Nigeria, who as well as looking after the house gardens and animals, is both bookkeeper and paymaster. Our farming is deliberately labour-intensive. Each day the farm employs between 40 and 80 casual workers. There are jobs for all, including pregnant mothers and mothers with young babies. The local market now functions much more effectively because people have money to spend.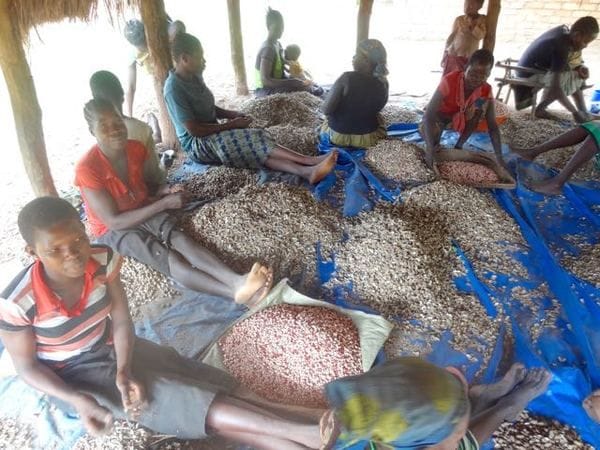 The project emphasis is on techniques that educate the people to improve their own farming practices, including prudent seed and food storage. With a great diversity of crops, including banana, cashews, ground nuts, pineapples, coffee, cassava, sweet potato, beans of several varieties, pumpkins, tomatoes, mangoes, papaya and so on, there are diverse tasks such as cultivating, planting, weeding, harvesting, drying the food, shelling the nuts and cooking. Casual workers are given a meal at lunchtime and are paid at the end of each day. The permanent staff are paid at the end of each month. Two, new, experienced senior staff are being added to enhance the education offered within the project and to extend expertise and knowledge gained to other parts of this region of South Sudan.
Unfortunately, in Riimenze and the surrounding areas, most health services have been closed. So, this year, with the advent of a very experienced nurse from Australia, Sr Dorothy, Solidarity re-opened its clinic. The demand is such that we are now seeking to employ an assistant. Early intervention can prevent major sickness developing. The mortality rate of children under five in this part of South Sudan is reported as 187 per 1,000. The comparable statistic in Italy is 4 per 1000. Malaria, snake-bite and pneumonia are major causes of the deaths of children. In other parts of South Sudan, malnutrition is a significant cause of death but there is no hunger in Riimenze, a consequence of the agriculture project.
Further, Sr Josephine, who has also become proficient in the Azande language, has worked with the local parish priest, Fr Victor, to establish a pre-primary school. Many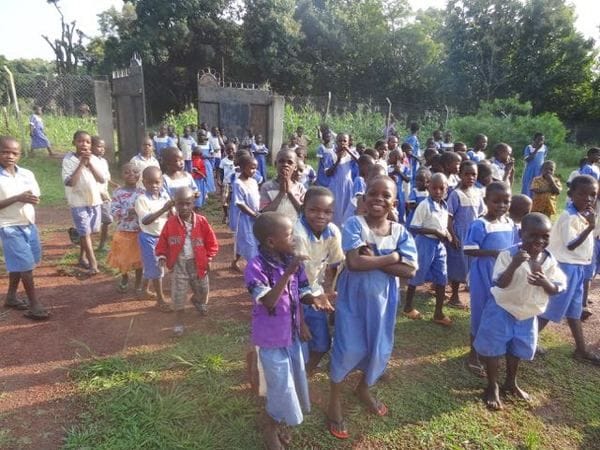 children are now receiving schooling that was simply not available before. Over the years, projects in Riimenze, such as this new kindergarten, have been well supported by a community group in Italy called 'Amici di Riimenze'. They have given regular, generous assistance. The problem is then to find committed teachers but some graduates from our Teacher Training College in Yambio are now expressing interest. Sr Josephine also conducts special sessions for women and girls, including sewing classes. Br Christian regularly visits the elderly and the needy, a high priority of this pastorally focused community.
Riimenze is a great example of what can be achieved by people working together. The large, central Church reminds all of the thriving community, initially nurtured by the Comboni Missionaries. The Solidarity presence has now brought about a re-birth, a new impetus. Unfortunately, there have been a couple of recent incidents threatening intrusions from outside - but our ministry continues. Riimenze is relatively isolated and the main road is in very poor condition. Our Solidarity team are as careful as they can be and are protected to a degree by the people among whom they live. But it is a testament to their convictions that they continue to stand resolutely with the people whose hopes they share.