Brother Visitor David Hawke has joined with staff, parents and students for a mass to install over 30 student leaders at De La Salle College in Caringbah.
The Year 7-10 boys school has an innovative leadership program which helps prepare Years 9 and 10 students for key roles in the senior secondary years at the nearby school, De La Salle Cronulla.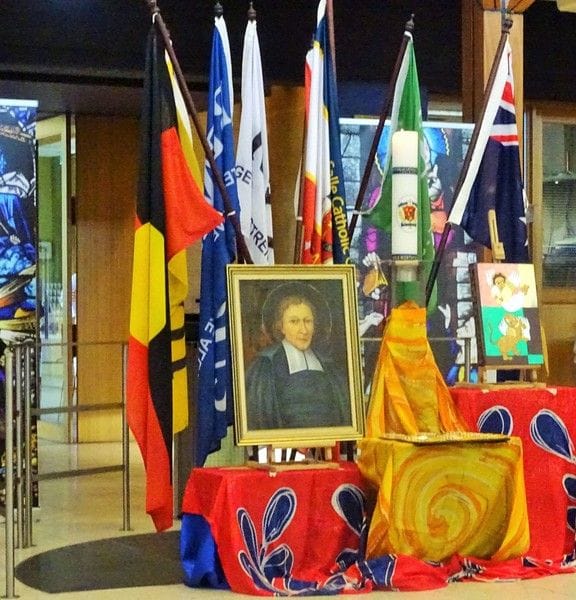 The Peer Support Leaders in Years 9 and 10 at De La Salle Caringbah act as big brothers and mentors to the junior students in Years 7 and 8.
Many of them also take on the important role of Lasallian Youth Leaders where they are expected to abide by core Lasallian principles and engage in some form of community service.
Students who undertake 100 hours of community service are eligible to receive a Lasallian award, in recognition of their efforts.
Principal Chris Agnew says the school is developing stronger ties this year with Luurnpa Catholic School in Balgo Hills to compliment the program.
"We're hoping that our Year 10 students may be able to undertake an immersion program in the remote Indigenous community at Balgo and we're about to send some of our staff members to Balgo soon to start planning ahead for that", he explains.
"We're also looking towards forging a twin school partnership with a Lasallian school in Pakistan and directing our fundraising efforts through Mission Action Days into helping that school".
This week's Leaders Mass was celebrated by the Parish Priest of Our Lady of Fatima Parish Caringbah, Fr Danai Penollar.
In his homily, he urged the school leaders to put the interests of the community and their classmates before their own and to be good leaders who are committed to serving others.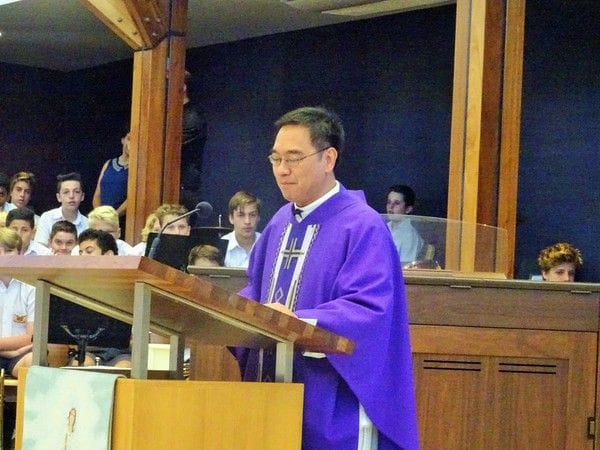 A number of parents attended the mass and where possible, they were called on to personally place the leadership badges onto their son's uniforms during the ceremony.
At the conclusion of the mass, Brother Visitor David Hawke addressed the students and shared with them the importance of being aware of how their school and community is linked into the global Lasallian family.
Br David shared an inspiring story with the students about the struggles faced by the De La Salle Brothers under a communist government in Vietnam after a deadly war in that country in the 1970s.
He explained how many Brothers were imprisoned because of their Catholic faith and had to overcome enormous hardship before they were released.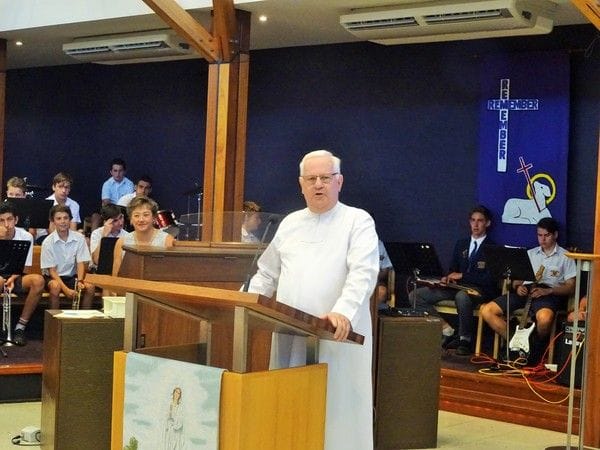 Br David also shared an incredible story about a young man in Vietnam who was training to be a teacher for the visually impaired, but was himself left blind after a landmine exploded and killed his own father.
The man struggled against the odds and went on to continue his studies and qualified as a teacher, got married and had children of his own.
Br David concluded by thanking the Caringbah students for the generosity they have shown through Mission Action fundraising for their fellow Lasallian school at Balgo Hills and urged them to continue supporting a new twin school in Pakistan in the year ahead.