Lasallian schools John Paul College Rotorua and De La Salle College Auckland, were both finalists in the Prime Ministers Education Excellence Awards Ceremony held in New Zealand Parliament on Tuesday 3 July. The Colleges did not win their categories but were selected amongst an elite group of finalists from around the country.
It was a proud moment for staff, Principals and Sector Head of New Zealand Br Pat Lynch, who said he felt very privileged to be in attendance. The Gala Evening was joined by the Acting Prime Minister of NZ, The Minister of Education and the three associate Ministers of Education.
This is just another example of LaSallian Schools, positioning themselves with some of the best education initiatives in New Zealand.
Congratulations are extended to all staff involved and the leaders of these initiatives at both Colleges; John Paul College; Paulene Walsh and De La Salle College; Kane Raukura.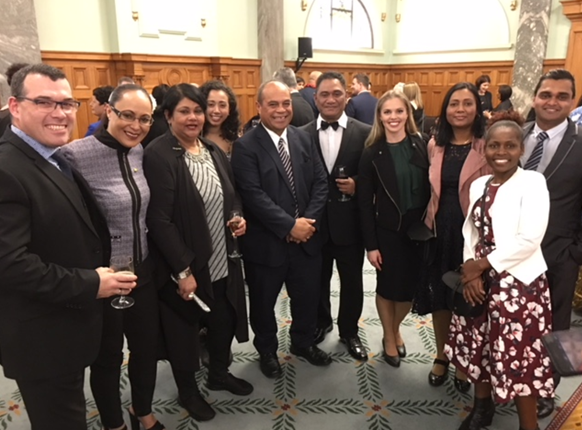 De La Salle's Science Faculty and NZ Local MPs William Sua and Jenny Salesa.