A group of dedicated Science and Mathematics teachers from O'Connor Catholic College have benefited from an innovative program run by the University of Sydney which inspires teachers to motivate more students to pursue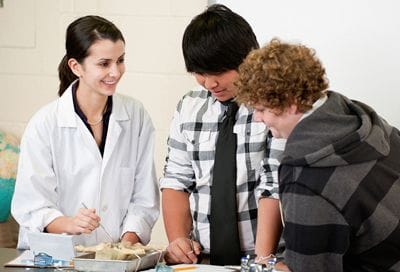 careers in science and technology.
The Armidale secondary college is one of ten partner schools from northern New South Wales involved in the STEM (Science, Technology, Engineering and Mathematics) Teacher Enrichment Academy.
A further 12 schools from across the Greater Sydney region are also involved in the program which relies upon mentoring and online and face to face forums led by leading academic specialists.
The University of Sydney started the program in a bid to address a significant increase over recent years in school students avoiding STEM subjects, particularly at the senior secondary level.
Through the programs offered by the STEM Teacher Enrichment Academy, educators enhance their knowledge of content in their subject areas and are able to integrate the latest research and industry knowledge into their classroom teaching.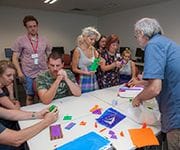 O'Connor Catholic College teachers, Mr Jon Hawthorne, Mr Dan Fittler and Mr Steve Chapman participated in a three day residential program led by the Academy earlier this month in Coffs Harbour.
One of the workshop facilitators was the former ABC presenter and current Mathematics Ambassador for the University of Sydney, Mr Adam Spencer who led an engaging presentation on robotics to help teachers inspire greater interest in this area in the classroom.
The three teachers from O'Connor Catholic College will undertake another two day workshop with the STEM Teacher Enrichment Academy in Term 2 next year.