Oakhill College students have helped provide critical financial support to sick children and their families through a special Christmas fundraising campaign this year through Ronald McDonald House.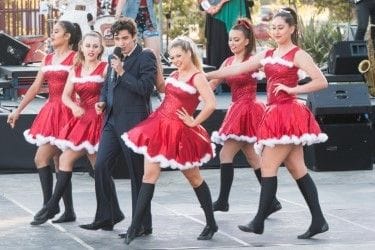 The Castle Hill school held an Inaugural Christmas Concert on 25 November which featured performances from the talented school orchestra, face painting, cupcakes and a sausage sizzle to support the Sydney charity.
The school community raised over $1300 through the concert which will go directly towards providing accommodation and support at Ronald McDonald House for families caring for sick children, especially those who have to travel long distances to access hospital treatment.
Senior students at Oakhill College have presented a cheque to the Executive Officer of Ronald McDonald House Ms Chantell Keating this month.
Some of the funds raised through the Christmas Concert were also donated towards supporting students at Luurnpa Catholic School in the remote Indigenous community of Balgo Hills.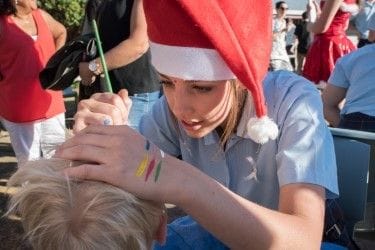 Senior Student Coordinator at Oakhill College, Mrs Deborah Gillis, said she was very proud of the students and their commitment to serving those in need.
"The college is very lucky to have teaching staff and students willing to so graciously give up their time for such a great cause", Mrs Gillis said.
"It was wonderful to see so many families supporting the event at what is such a joyful time of the year".
In the lead up to Christmas, Oakhill College students have also demonstrated great generosity through donating hampers for homeless families at the San Miguel Home near Richmond.
The yourtown-run home provides critical support to families in need including many victims of domestic violence.