Senior students at Oakhill College in Sydney have helped deliver over 30 Christmas hampers for homeless families at the BoysTown run San Miguel Centre in North Richmond.
It is part of an annual tradition at the school as part of its social justice program, with another 60 Christmas hampers donated to disadvantaged families through St Bernadette's parish at Castle Hill.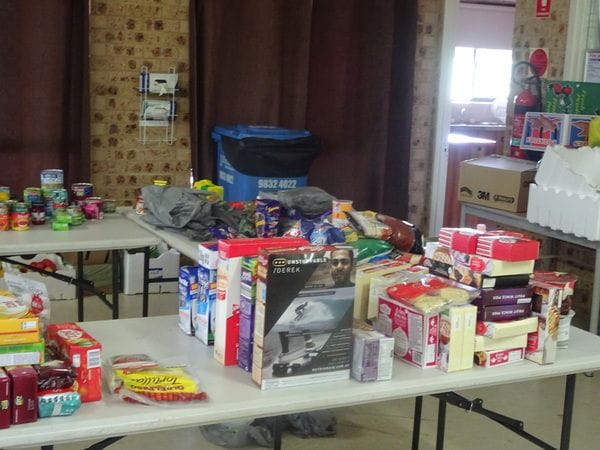 The whole school community pitches in through gold coin donations, Christmas hampers and volunteer work projects to help families living at the San Miguel centre.
The BoysTown centre currently provides emergency accommodation to 15 families including a number of women fleeing domestic violence.
The centre provides needy families with valuable legal, medical and social support, access to education for school-aged children and specialised housing support.
The generous donations from the Oakhill College community will ensure all families at the San Miguel centre receive two hampers this Christmas.
The hampers include not only non perishable food items, but also textbooks and exercise books to help disadvantaged school children.
The Coordinator of Solidarity at Oakhill College, Chris Goodman says it is a good example of putting Lasallian values into action.
"You only have to tell the students about families here who have been living in cars and some of the women and children here who have been escaping domestic violence", he explains.
"Through the support of all the Lasallian student leaders and the homeroom teachers, every student at our school contributes to this program and it's a great tradition at Christmas time".
A group of Year 10 students at Oakhill College also recently helped with washing cars and gardening projects to help the families at the San Miguel Centre.
BoysTown staff members Archie James and Tina Fowler say they are overwhelmed by the generosity shown by the students.
"We'll be organising a Christmas Party for the families here and the parents and the children here have been through so much that when they receive their hampers, it will make an incredible difference for them", Tina explains.