Senior students from Oakhill College in Sydney have won praise from the De La Salle Brothers in India for their recent volunteer work helping to build new health and aged care facilities in Tamil Nadu state.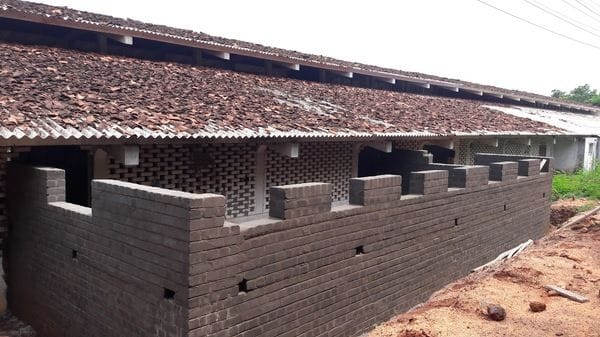 A group of around 80 Year 11 students and senior staff members from the Castle Hill College gave up some of their recent spring holidays to help on building projects and as teachers' assistants in India and the Philippines.
The immersion visits have become an annual tradition at the school as part of its Lasallians Without Borders program under the leadership of the college's Social Justice and Solidarity Coordinator, Mr Chris Goodman.
21 students this year travelled to the Philippines to work as volunteers at Lasallian schools near Bacolod City.
The remaining 60 members of the group travelled to India, working on major building projects at a school for disadvantaged youth at Dindigul.
They also helped on the excavation and building work for a new District Hospital or Nursing Home on the site of St Pius X Boys Town- a Lasallian trade school for disadvantaged students.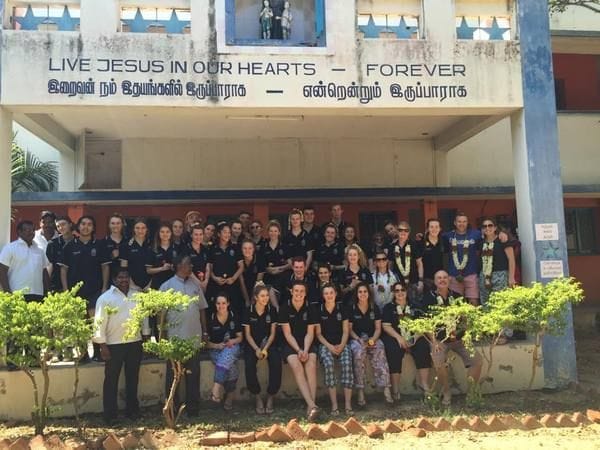 The Administrator at Boys Town, Br John Fernando has praised the contribution made by the Oakhill College students, saying it will make a tangible and long term difference in the everyday lives of Lasallians in India.
Funds raised through a highly successful Mission Action Walkathon last term at Oakhill College will also go directly towards supporting Lasallian Foundation projects across the Asia-Pacific region, including Boys Town in Tamil Nadu state.
Oakhill College also signed a recent twinning agreement with a fellow Lasallian school in Multan in Pakistan-Alban's Academy.
Students at the Multan school struggle with poor access to clean drinking water and the funds raised through Oakhill College will help to construct a new toilet block, urgent building repairs and computers in the classroom.