Celebrating Seniors Week across Australia, Oakhill College students were invited to take part in some special celebrations at the neighbouring Anglicare Retirement Village in Castle Hill.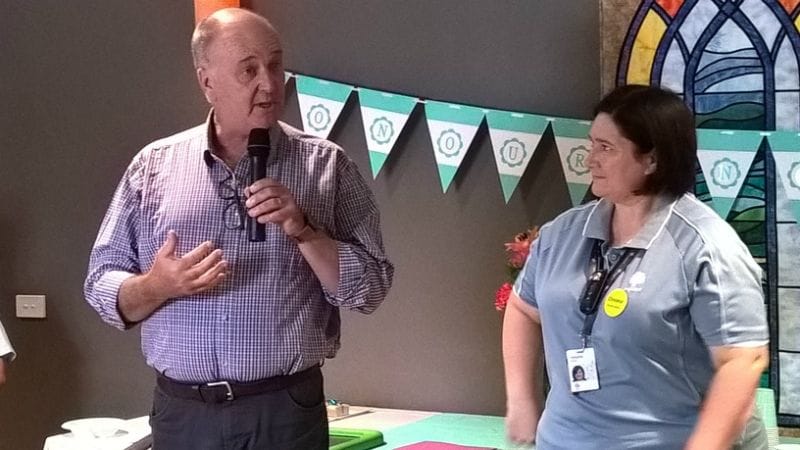 As part of Seniors Week, Lasallian Youth Leaders (LYLs) from Year 11, Liam Baker, Halle McEwen, Paul Van Niekerk, Jade van der Hoek & Rachel Bloxsome were paired up with the most impressive seniors from Anglicare for a show and tell Q&A session. The residents shared their stories - returned serviceman, incredible artists, and even a talented craftsman who created over 1000 axes for use in woodchopping events all over the world, were just a few examples of lives lived to the full.
After the Q&A session, Oakhill students shared the words of wisdom and inspiring stories from their new friends at the Anglicare Retirement Village. This was a quite moving and emotional experience and one the Oakhill community will cherish.
The Oakhill students have an ongoing relationship with the local retirement village. Every Wednesday afternoon, several students volunteer in their own time to go to Warrina Village to share time with the residents. Games of Scrabble, knitting, flower arrangement, craft and most importantly, conversations with the residents, make for a very special connection between the school and retirement communities.