On Thursday 8 February, De La Salle Catholic College Caringbah, held their Opening Mass to mark the commencement of the school year and welcome new staff members and school leaders of the College for 2018.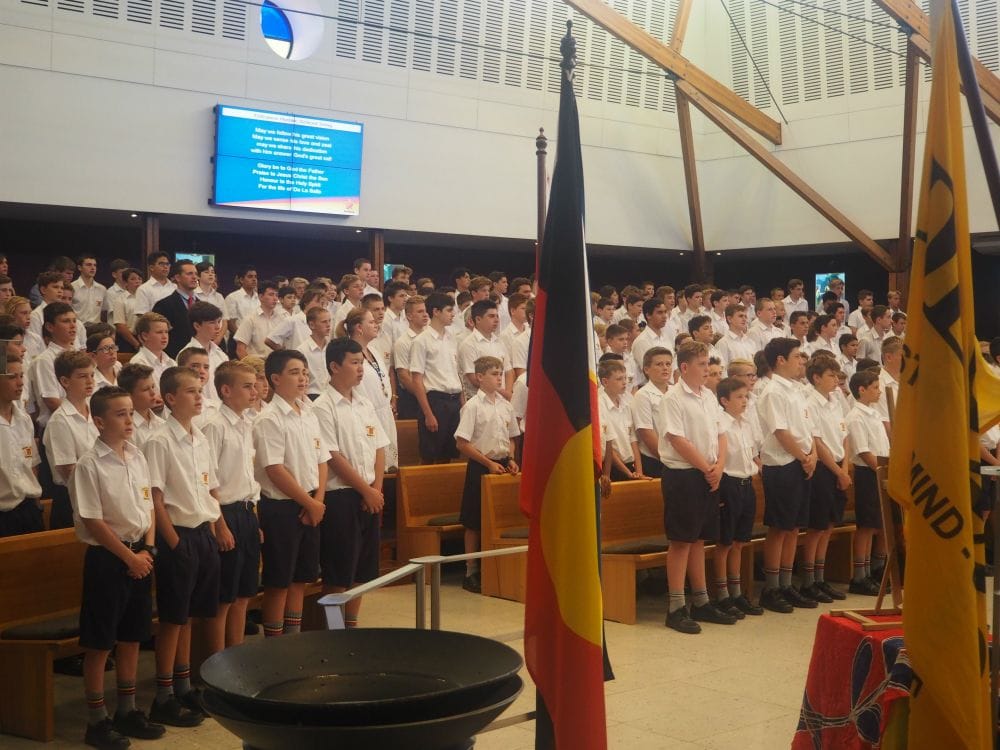 Mass was led by Father Mate Litric, Acolyte Michael and joined by members of the community, new College Principal Peter Buxton, De La Salle Brothers John Cantwell, Michael Porter and Martin Blattman, together with students and their families at Our Lady of Fatima Catholic Church in Caringbah.
After the blessing of the House badges, Mr Trimble and Father Mate invited all elected students and their family members to gather around the altar to receive their individual House badge from Principal Peter Buxton.
As part of the Teacher Investiture Ceremony of the Mass, Religious Education Coordinator Peter Strudwick invited Dr. Vicki Lavorato, Regional Director of the Southern Region of Sydney Catholic Schools to provide a small gift of welcome to the new College staff members; College Principal - Peter Buxton, Mr Trimble-College Assistant Principal, Miss Muscat - CaPa/English Dept, Miss Jarvis- English/HSIE Dept. and Mr Ritchie TAS Dept.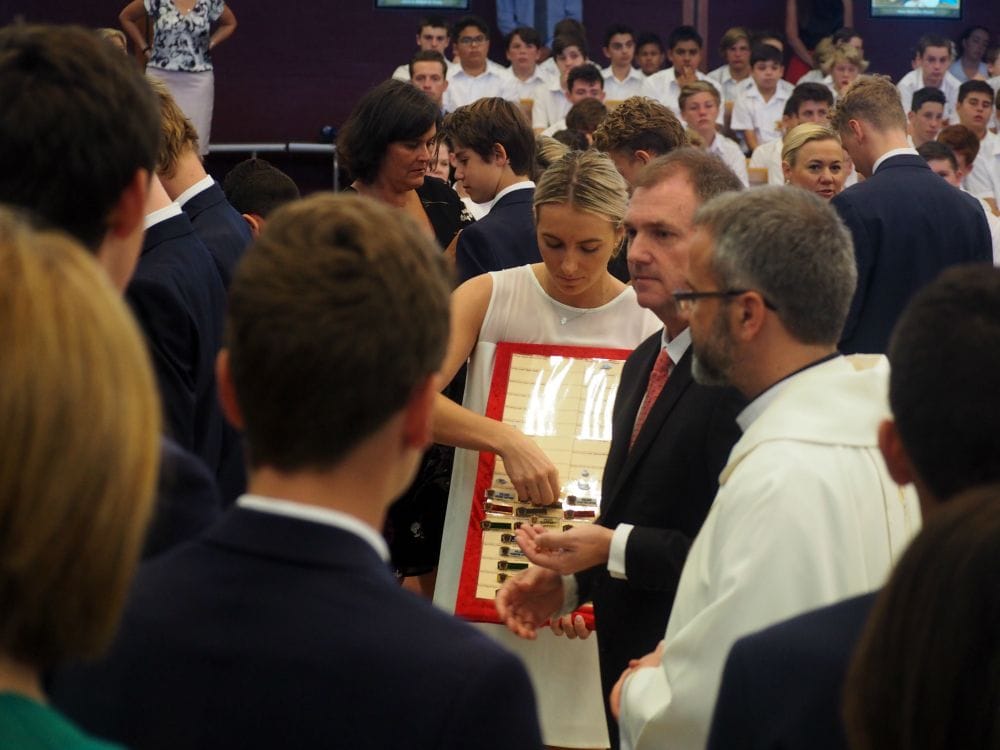 All members pledged their commitment as new teachers to continue the ideals of Saint John Baptist De La Salle in educating the young men of the College in the Catholic and Lasallian traditions.
In support of the 'Year of Youth' and in keeping with the College theme, Principal Peter Buxton challenged all students to be the very best version of themselves. "Do not bury your talents, the gifts that God has given you! Do not be afraid to dream of great things!" (Pope Francis).