Students from De La Salle College Caringbah have used their annual Founder's Day celebrations to raise $12,000 to cover urgent maintenance upgrades at a fellow Lasallian school in Pakistan.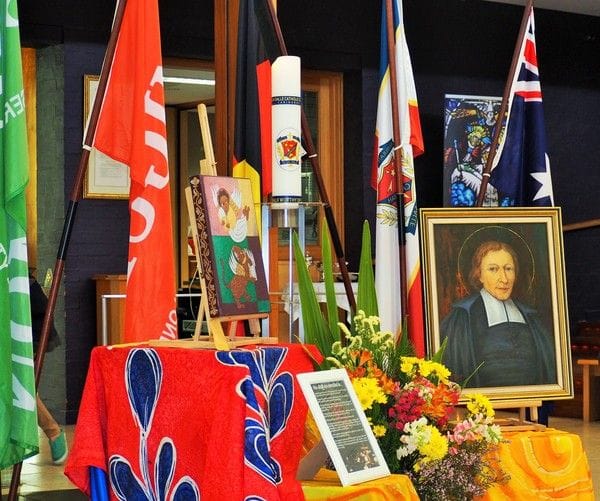 The all boys school in southern Sydney recently signed a twin school agreement with La Salle Girls School Gokkuwal, on the outskirts of Faisalabad.
The Pakistan school caters for students from disadvantaged backgrounds whose parents live below the poverty line and may struggle to even cover the cost of a busfare to get them to school each day.
At a Mass to honour St John Baptist de la Salle, Br Colin Griffin spoke to the Caringbah students about the pivotal role their twin school has been playing in promoting greater educational opportunities for girls in Pakistan.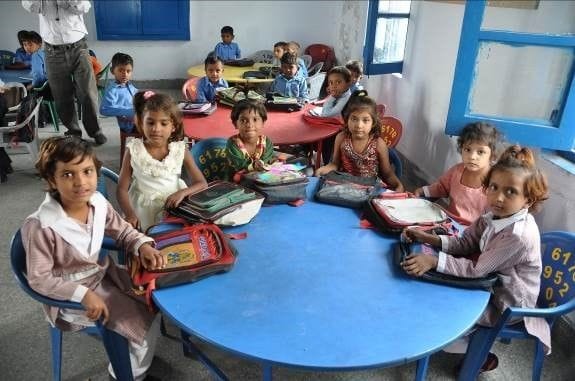 "The students who attend La Salle High School Gokkuwal tend to come from poor shanty towns and many of them can't access basic sanitation or good nutrition, but through the fundraising of Australian schools through the Lasallian Foundation, the students are benefiting from new computer labs and science blocks", Br Colin explained.
Alongside Br Colin at the Mass were Director of Formation, Br John Cantwell and Brothers Vince Keating and Geoffrey Kennewell from the De La Salle Brothers community at nearby Cronulla.
In a sign of solidarity across Lasallian schools in Sydney, senior students, staff and Lasallian youth ministers from De La Salle College Revesby and La Salle Catholic College Bankstown were also present to mark the celebrations.
In his homily at the Founder's Day Mass, the Parish Priest of Our Lady of Fatima, Caringbah, Fr Danai Penollar paid tribute to the example set by St John Baptist de la Salle and urged the students to follow his lead, especially in their commitment to the disadvantaged.
"De La Salle dedicated his life to serving the poor, recognising that education offered hope to all and so we too need to ask ourselves, how are we looking for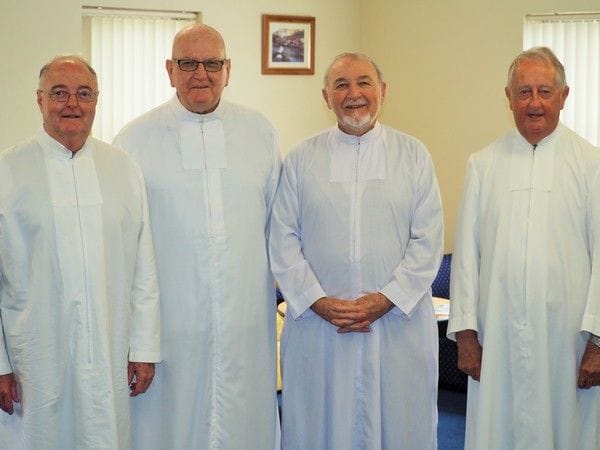 opportunities to help those in greatest need in our world today?", Fr Danai said.
The Founder's Day Mass is traditionally a time to award badges to Lasallian student leaders in Year 9 who will be taking on key roles as Year 10 leaders to more junior students at the college next year.
The leadership program helps prepare students for more senior roles at the Year 11 and 12 coeducational school, De La Salle College Cronulla.
After the badges were blessed by Fr Danai, the Executive Director of the Lasallian Mission Council, Mr Merv McCormack personally presented them to each student.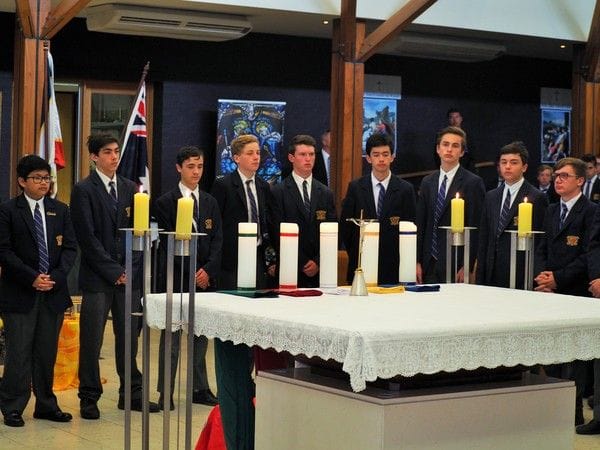 At the conclusion of the Mass, the students joined in a series of fun activities on the college playground and oval, all aimed at raising funds for La Salle High School Gokkuwal.
"Through the Founder's Day activities, the students are making a tangible difference in the lives of students in a fellow Lasallian school far less fortunate than our own", explained De La Salle College Caringbah Principal, Mr Christopher Agnew.
"This ties in closely with our broader social justice program including a stationery drive this term to help fellow Lasallian students in Papua New Guinea and donations at a local level towards the St Vincent de Paul winter appeal".
"We're constantly reminding the students just how fortunate they are compared with fellow students in other parts of Australia and other parts of the world, including within our own Lasallian family", Mr Agnew added.