Students from John Paul College Rotorua are being encouraged to donate care packs for refugees in September as part of a national campaign to support migrants led by the Catholic Bishops of New Zealand.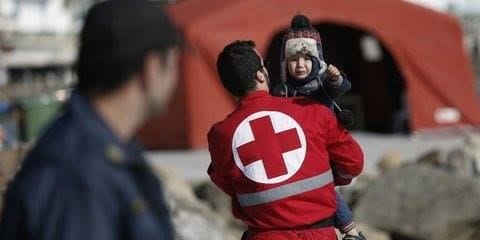 Caritas New Zealand organises a Social Justice Week from 11-17 September each year and this year the focus is on meeting the needs of migrants.
This ties in closely with Pope Francis' Message for the World Day of Migrants and Refugees in June this year where he said:
"Welcoming others means welcoming God in person! Do not let yourselves be robbed of the hope and joy of life born of your experience of God's mercy, as manifested in the people you meet on your journey".

Through the Religious Studies Centre at John Paul College, students are donating toiletry items this month to the Red Cross to assist refugees in the city of Hamilton who will be settling in New Zealand in October.
The care packs include items many New Zealanders would take for granted such as toothpaste, toothbrushes, hair brushes and tissues, but that will be of great help to refugees as they embark on a new life after fleeing traumatic circumstances in their homelands.
Red Cross is the primary provider of community refugee resettlement programmes in New Zealand and the donations from the John Paul College students will help to make a tangible difference in the lives of newly-arrived refugees.