Posted by Br Bill Firman on 20 February 2016
Last week Br Denis and I were in Wau for a Board meeting of our Catholic Health Training Institute. Our first attempt to get there was aborted after half an hour into the flight when one of the engines of the plane stopped working. We returned to Juba and managed to get seats on another plane where one climbed in by a step ladder at the rear, sat on a seat with a back rest that no longer stayed upright next to a window with opaque glass that let light in but one could not see out. But we got there! We were most impressed in Wau where we attended the Ash Wednesday liturgy with a record number of 110 joyful, residential students pleased to have the opportunity to spend three years studying to be registered nurses or midwives. The trip back was eventful only in the fact that we were delayed for a day and once again transferred to the 'step-ladder plane'. Wau was peaceful last week but yesterday there has been shooting and our employees from the Balanda tribe went home early. There seemed to be some targeting of the people of this tribe and of their homes. Any excuse to loot!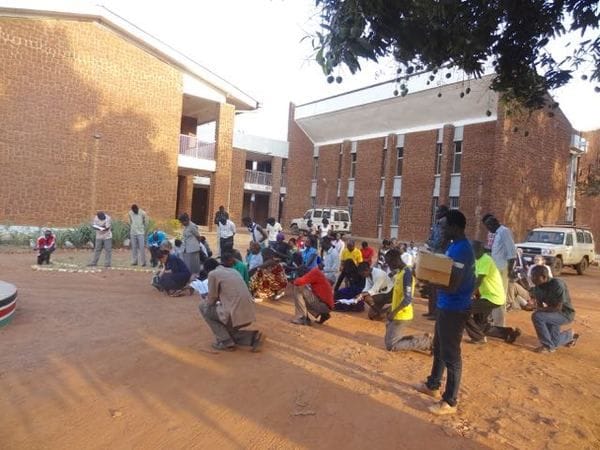 Registration for children going to school is taking place in Juba and there has been a continuous stream of hopeful students knocking on our door seeking assistance in paying the school fees that average around SSP 1200, or $40 (Australian), for the year well out of reach of many families in their current, desperate circumstances. Subsidising individual children is not part of our mandate but a private donor has given us some money for the purpose of assisting young people in our neighbourhood to go to school. The greatly increased number of people pleading for assistance is quite disturbing. The stark fact is that many children will not be able to return to school this year.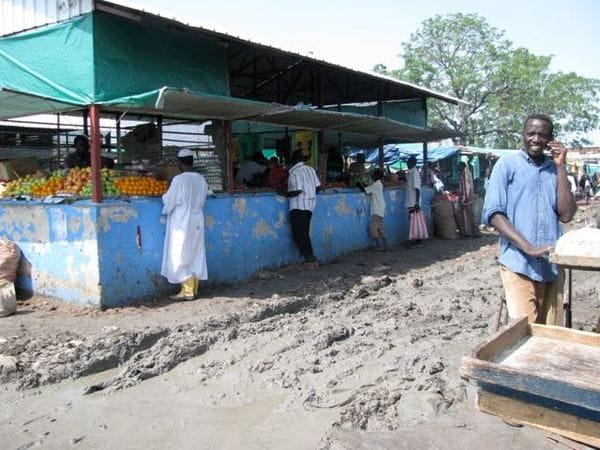 At times, it is hard to know how to respond but two things are clear: the people are better off because we are here with them but we certainly can't meet every need. I ask myself what would Jesus do? Did he have to turn innocent, needy people away? I do know we can't work miracles!

I believe peace is coming but at great personal cost to many. The foundations for a just peace are flimsy indeed.