Posted by Peter Buxton on 15 March 2019
I had the great privilege of attending a short pilgrimage to Papua New Guinea with Lasallian principals from Australia, New Zealand and PNG. The visit was organised for us by the Lasallian Mission team at Bankstown.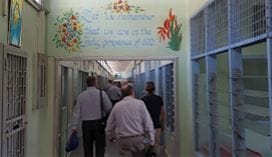 After landing in Port Moresby last Thursday, we spent the afternoon and evening listening to seven local Lasallian principals talk passionately about their schools. Each principal spoke with a great love for their vocation. They were proud to speak about the successes of their schools and the qualities of their students.
As many would know, PNG is a country far less fortunate than ours and is classified as a developing country. Life for students in this country is tough and every effort is being made to make their educational experience a positive one. To see this for myself was an real eye opener, as there is so much more to be done for these students. In one school, which is typical of most, there is only enough money to employ 22 teaching staff with a student population of 1,166 students. As a result, average class sizes are over 50 students.
Our second day took us to three Lasallian schools in and around Port Moresby, as well as a training college for teachers. We visited the following:
School Visit #1 - Jubilee Secondary Lasallian School School
Visit # 2 - LaSalle Technical College School
Visit # 3 - De La Salle Bomana School
Visit # 4 - Sacred Heart Teachers' College
We were all privileged to attend a beautiful mass at our first school, Jubilee Secondary School. The school looked in great need of repair, painting and modernisation, but was filled with the most humble and respectfu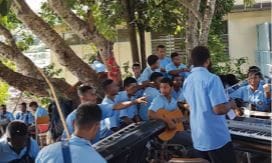 l students. Hundreds filled the hall as they sat quietly on the floor in the heat, preparing for mass. Their proud leaders not only emceed the mass, but were instrumental in keeping students calm and were also invested as leaders of the school. The singing was exceptional and the musicians talented, yet their lives are so different to ours. I was able to sit and reflect on how truly lucky we all are living in Australia.
At LaSalle Technical College, our second school visit, we were treated to a traditional welcome ceremony. The principals were then able to interact and chat with students. I took some time to read a reflection, where a student compared his life with people that live in the desert. In his reflection, this young man wrote about how lucky he felt to live in a country with such natural beauty. It was interesting for me to witness these young men and women, who have so little, yet who appreciate everything they do have. While their facilities are very basic, their thirst for learning is inspirational. This school is equivalent to a trade school. There is traditional learning as well as very practical experiences such as mechanics, electrical, construction and metalwork. PNG's future tradesmen and tradeswomen are at this college.
Arriving at our third De La Salle school, De La Salle Bomana, we were greeted by the student leaders. This school is an all boys high school with very basic facilities. Br Antony Swamy, Principal, was grateful for the support of the Australian schools who have provided teaching resources, furniture and funding to support the many students in this school.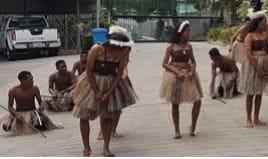 Unlike anything I have seen before, students were working in collaboration with each other and builders in concreting an enormous area of the school that needed attention. There was a sense of pride in the uniform that they were wearing and the work that they were doing, even in the extreme heat. I walked away from this school inspired by the hard work and dedicated students of a school much less fortunate than what I am used to.
Our final visit for the day was at a local teachers' college, Sacred Heart Teachers' College. The trainee teachers here were united in the belief that they could make a difference to the education of the young people in their country. In talking to these young adults, I was convinced that their call to a vocation of teaching in Catholic schools was a commitment they were excited to embrace. I must say that being in this place enabled me to reflect on my own vocation and the privilege I hold in shaping the lives of the students at De La Salle Caringbah.
So, where to from here? This year at Caringbah we have begun an immersion program for Year 10. Twenty of our Year 10 students will embark on what is sure to be a life changing opportunity in Term Three, visiting remote Aboriginal communities in Cape York. My vision for the future is that we can expand this program to all students in Year 10 and offer a range of immersion experiences. While PNG is currently listed as unsafe for our students to visit, I hope there is some way that our school can support the De La Salle communities in PNG. If we can't visit our closest neighbours in person, I hope that we can certainly support them in other ways. I also intend to offer my staff a teaching opportunity in PNG in their holidays for those that may be interested.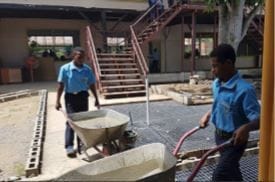 One way of offering support to our sister and brother schools, in both PNG and Pakistan, is to fill shipping containers full of uniforms, furniture and teaching resources no longer needed by our schools. We have done this in the past and know that it makes such a difference to the schools in PNG. For every container that we fill, there is a cost of $15,000 to transport it to its destination. If there is anyone in our community who has a contact with transit abroad and can assist our shipping at a reduced cost, I would very much appreciate you getting in contact with me through the school office. With your help we can make a real difference to the lives of those less fortunate than us.