The Superior General of the De La Salle Brothers, Robert Schieler has praised the unique role the Pacific Asia Regional Council (PARC) is playing in promoting inter-religious dialogue in contemporary society.
Br Robert and the eight General Councillors from each region of the global Lasallian family spent the first two weeks of August visiting Lasallians across PARC and have releaseda letteron their observations, impressions and feedback from the visit.
"The Lasallian presence in Pacific Asia is just as exciting as when it began almost 165 years ago in 1852", the letter emphasises.
"The Brothers in 1852 embraced the attitude of being "beyond the borders" during their time as a gospel adventure".
"We commend the Brother Visitors for ensuring the vitality of the Lasallian Mission in PARC and you have responded generously where new conditions and contexts called for a new gospel adventure in the 21st century", it adds.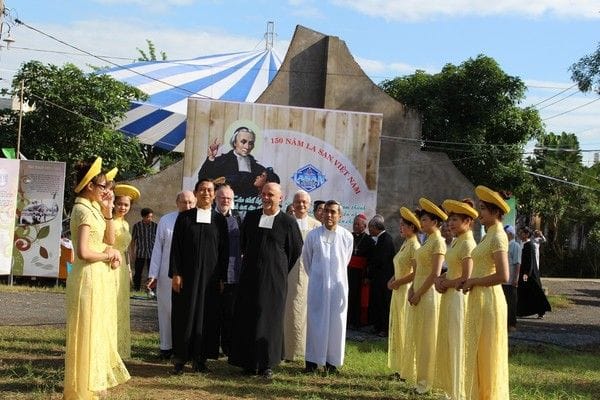 "The Lasallian tradition of going beyond borders invites us and all Lasallians to be attentive to our gospel adventure that requires greater collaboration, solidarity and mutual reciprocity beyond our own personal, community, institutional and geographical borders".
The letter also considers the challenges facing the Institute in the PARC region, including declining numbers of De La Salle Brothers in many communities and Brothers and Lasallian Partners whose responsibilities are over-stretched and over-extended.
The letter acknowledges that the experience and understanding of Lasallian Association varies from one country to another, however it emphasises the significant role it should play in today's mission.
"We can no longer rely on just the Brothers alone. Our association with our Partners is a reality that we need to face when we explore of new ways of being Church today", it concludes.