Posted by Michael Kenny on 5 November 2015
Pacific Asia Regional (PARC) Councillor Br Ricky Laguda has been touring a number of Lasallian schools across Melbourne as part of his current tour of Australia.
Lasallian Mission Council Executive Director Merv McCormack and Communications Officer Michael Kenny accompanied Br Ricky on his tour of St Bede's College Mentone and St John's College Dandenong.
Michael Kenny writes from St John's.
"Br Ricky maintained his infectious sense of humour despite leaving Sydney on a pre-dawn flight that was delayed by heavy rain on arrival in Melbourne.
St Bede's College Principal Br Garry Coyte warmly welcomed Br Ricky to his school, lending him a large umbrella emblazoned with the college crest before ushering him on a quick tour of the campus.
Since taking over the school eight years ago, Br Garry has injected great energy and enthusiasm into promoting its music program.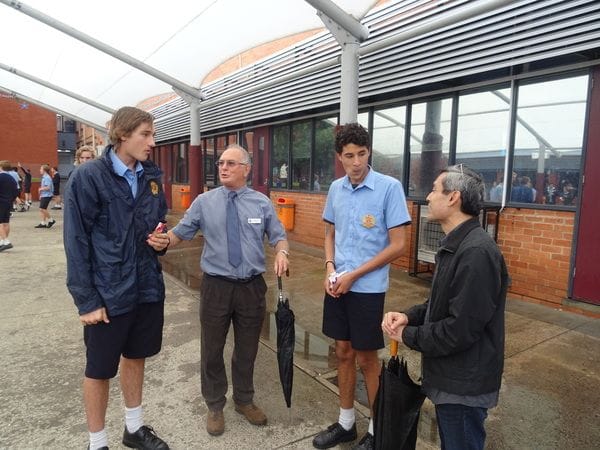 Br Ricky saw first hand the talented musicians in their classes and the fine facilities and performance studios at the nearly 80 year old school.
Some of the senior students shared their recent experience of returning from Thailand where they had helped on a massive building project at a local school and spoke about how it had opened their eyes to life in a neighbouring country.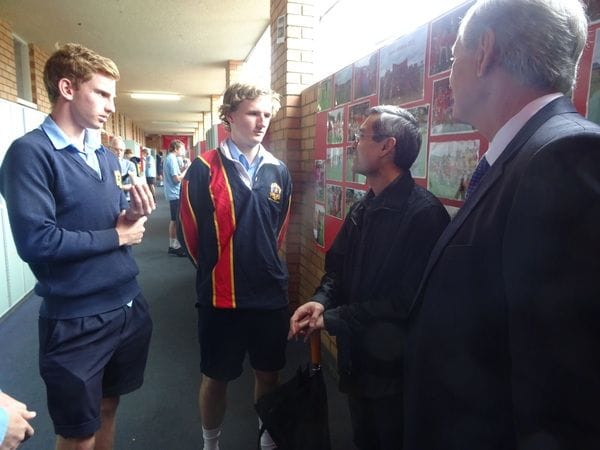 Br Garry proudly showed us the Sports Hall of Fame with photos of champion alumni from St Bede's, including former Socceroo Vince Grella and former Hawthorn and St Kilda star Peter Russo.
Br Ricky met with more of the St Bede's students while they played handball underneath a courtyard, sheltering from the heavy rain.
After a delicious morning tea with Br Garry, Br Ricky, Merv and myself took a half an hour taxi ride to St John's College Dandenong, a school marked by its inspiring commitment to multicultural education.
We were immediately greeted by two Year 9 students, Kevin and Madeleine and the school's formidable principal Andrew Walsh.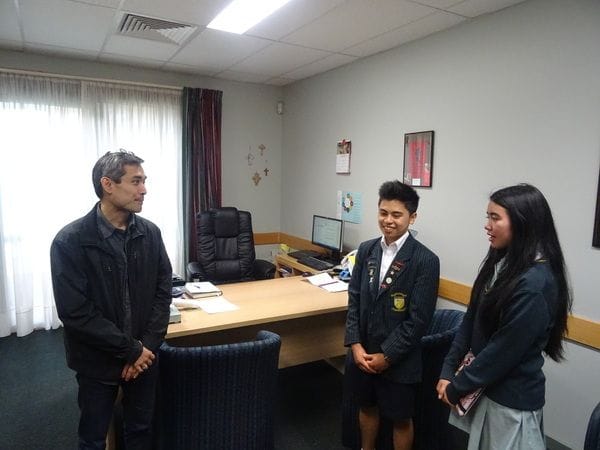 The two students spoke at length to Br Ricky in Tagalog as they took him on a tour of the school.
The college has a rich cultural diversity, bringing together students from 100 different nationalities in a warm and inclusive environment.
That sense of inclusiveness also extends to students with hearing impairments with many of them welcomed into mainstream classes at the school.
Br Ricky spoke with senior students whose parents had migrated from Sudan, Egypt and China and who now aspired to study law or medicine in Australia.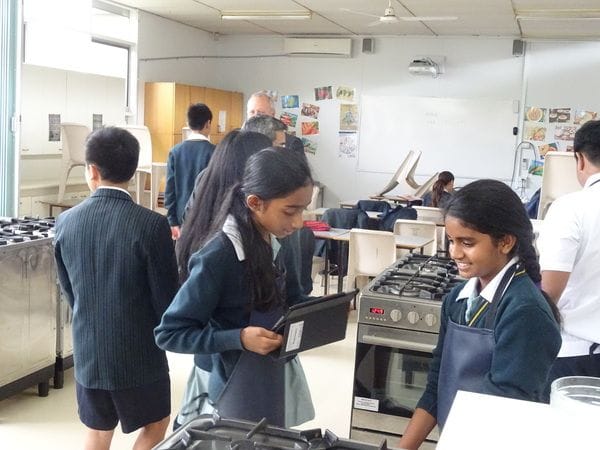 He also saw first hand the rich and diverse curriculum on offer to students at the school which includes food technology classes at the Fives Loaves Patisserie and the Graduates Restaurant.
The restaurant, which opens to the public every Wednesday and Thursday night, can seat over 60 guests and has been a training ground for talented alumni now working in some of Australia's finest restaurants.
It played host to an Induction Dinner tonight for teachers from the four Lasallian schools in Melbourne- St Bede's College Mentone, De La Salle College Malvern, St John's College Dandenong and St James College East Bentleigh.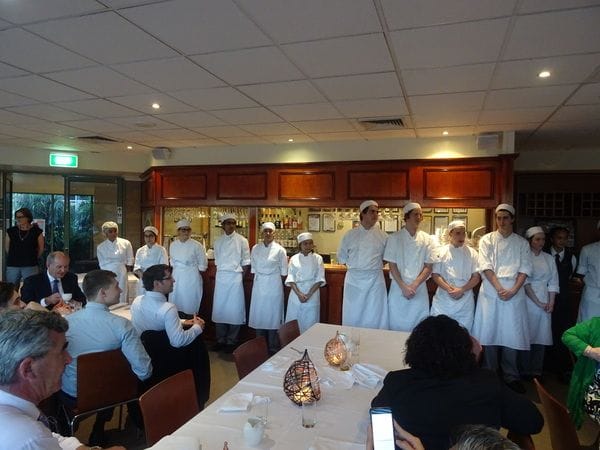 The hospitality students were applauded by everyone present at the dinner for the outstanding three course meal they prepared for us.
Br Ricky's tour of Melbourne continues tomorrow with a presentation at the Lasallian Foundation followed by lunch and a tour of De La Salle College Malvern."