Posted by Martin Callanan on 26 July 2016
We were very pleased to have several De la Salle Brothers join us as special guests at our annual St James Day Mass on 22 July.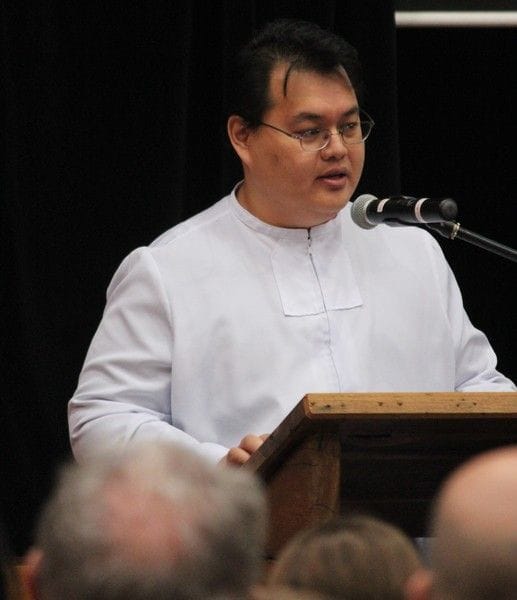 Brothers Ken Ormerod and Peter Gilfedder represented the Mentone Community whilst Brothers Lawrence King, Paul Toohey and Mandy Dujunco, who all acted as Special Ministers of the Eucharist, were on hand to fly the Malvern "Lasallian Flag"!
Brother Mandy also shared with us the second reading of the Liturgy of the Word.
The entire college community had gathered in the Brother Joseph Gabel Hall on a typical Melbourne winter's day to celebrate the feast of our patron, St James the Apostle.
Fr Brian Collins concelebrated the liturgy alongside Father Peter Matheson and Father Ian Ranson.
This occasion was also a celebration of the academic achievements of many of our young men during Semester One.
In his homily, Father Brian echoed the message of Luke's Gospel which was centred on the apostles asking Jesus to "teach us to pray".
Father Brian put the apostle St James right in the midst of this scriptural passage and reminded us of the power of prayer.
He encouraged all of us to use the special gifts given to us by God as a service to others and he then challenged all present to be companions to each other and to emulate the commitment that St James demonstrated in the living of his life.
Fittingly, Father Brian only mentioned his beloved Sydney Swans at the conclusion of the mass!
Following the liturgy, we gathered with families in the foyer of the new VPAC Building for a light lunch and the chance to celebrate the achievements of the young men recognised during the celebration.